Contestants 2022
SWEDISH SELECTION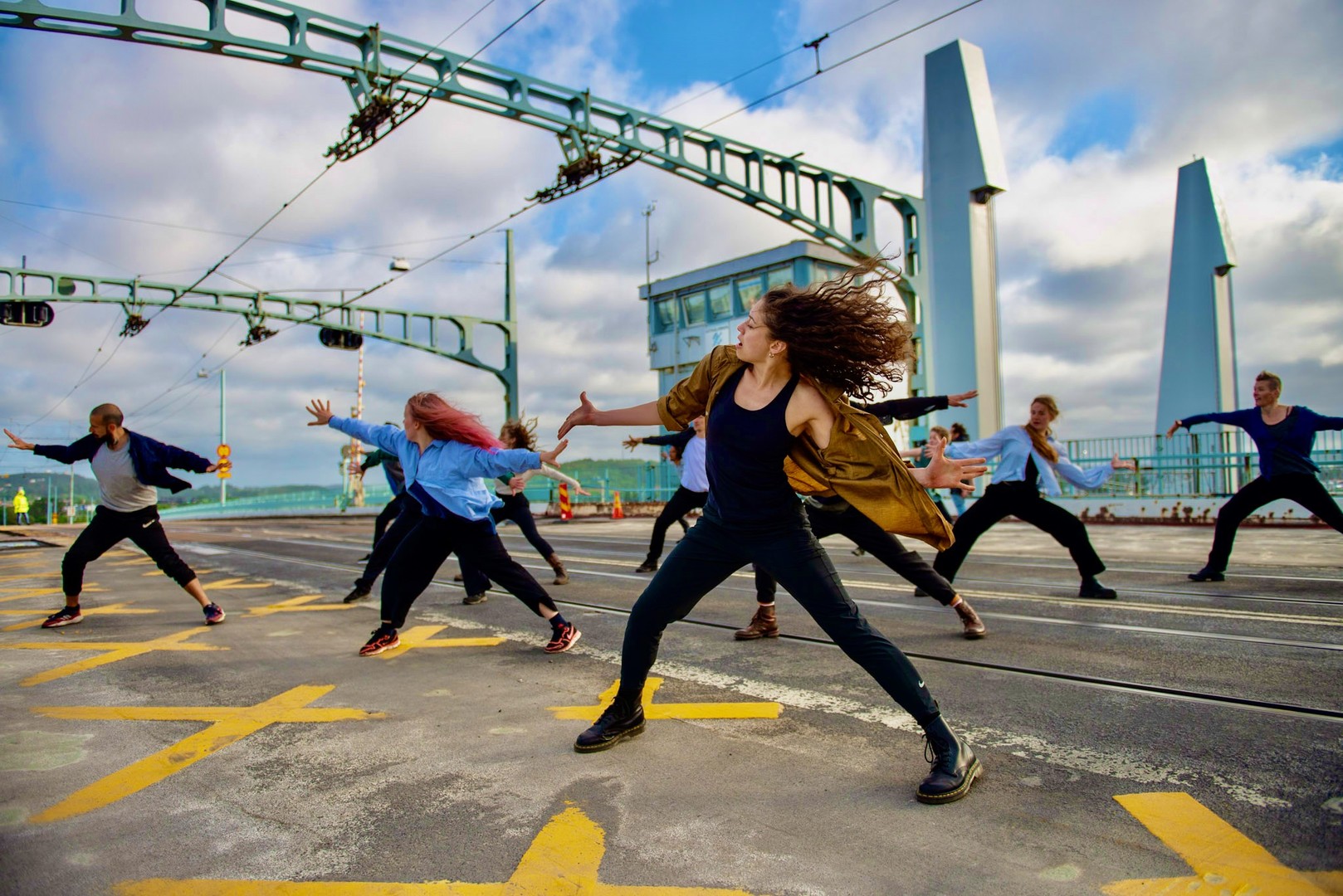 WE ARE BRIDGES – Directors: Jonny Berg & Sebastian Ruiz
On June 12, 2021, seventeen dance artists were the last civilians to be on the 84 year old bridge of Götaälv in Gothenburg before the demolition process began. We are bridges is a ceremonial work where we say goodbye to the old and welcome the new. The film works as a memorial over the bridge and its history and manifests the strength of a community. Here, human vulnerability is depicted in contrast to the hard metal and cement structures that hold the construction. In his artistic work, Dance Remainings explores the power of ritualized actions in a contemporary context, with influences of animism and ancient traditions. How do we relate to ourselves, each other and the world we are a part of?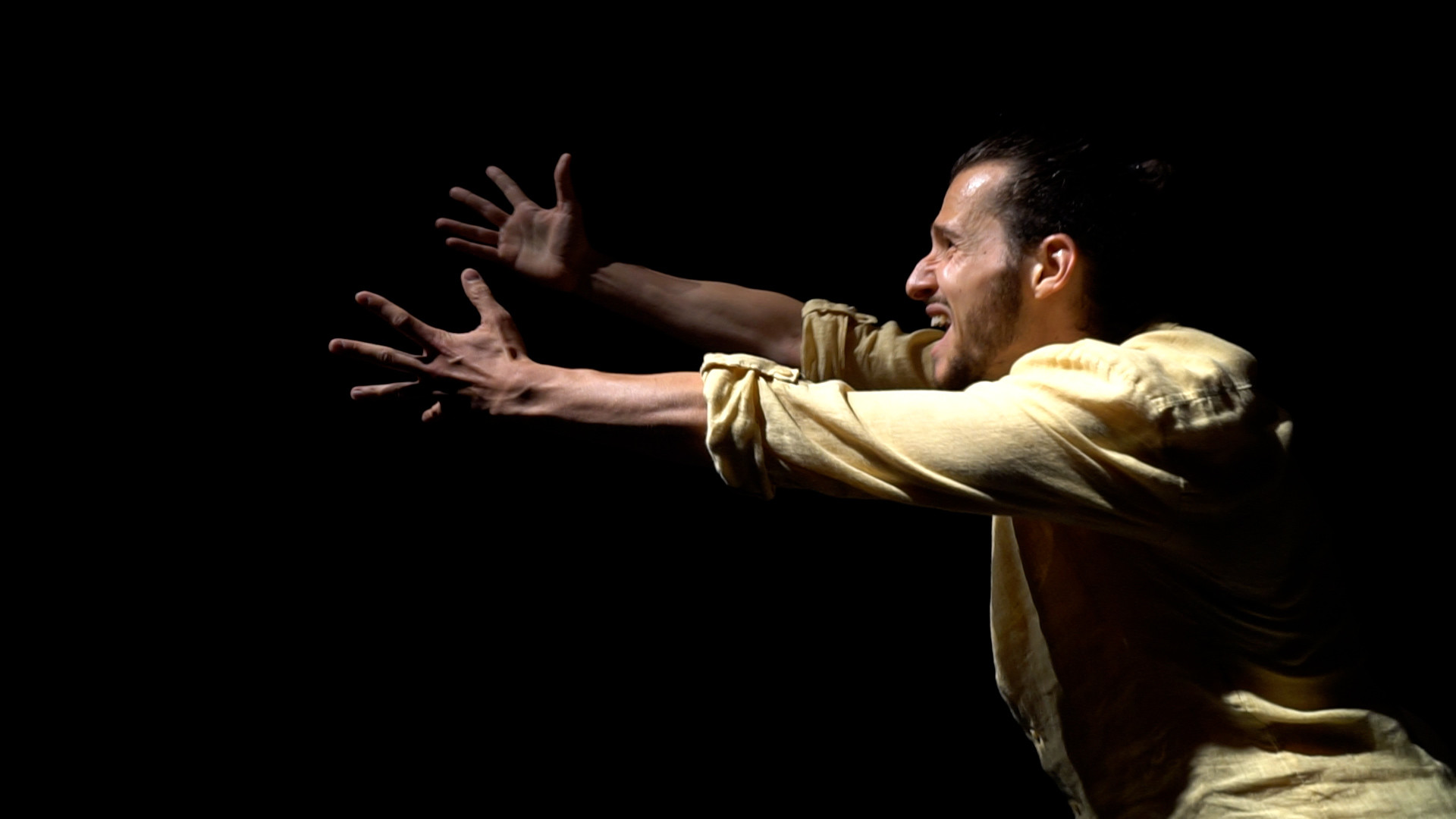 REMAIN – Director: Endre Schumicky / Photo: Pablo Matias
Grief does not distinguish between people to person. It surrounds us after the event occured and sits with us silently. It is us who respond differently to its presence. And what to do, when an aspect of yourself is in the way of clarity? The drama of the mind is the suffering of the body. Experience the darker aspect of yourself to only then be able to meet your complete self. Remain who you are at your very core to find out that you have no form in there, but vibration.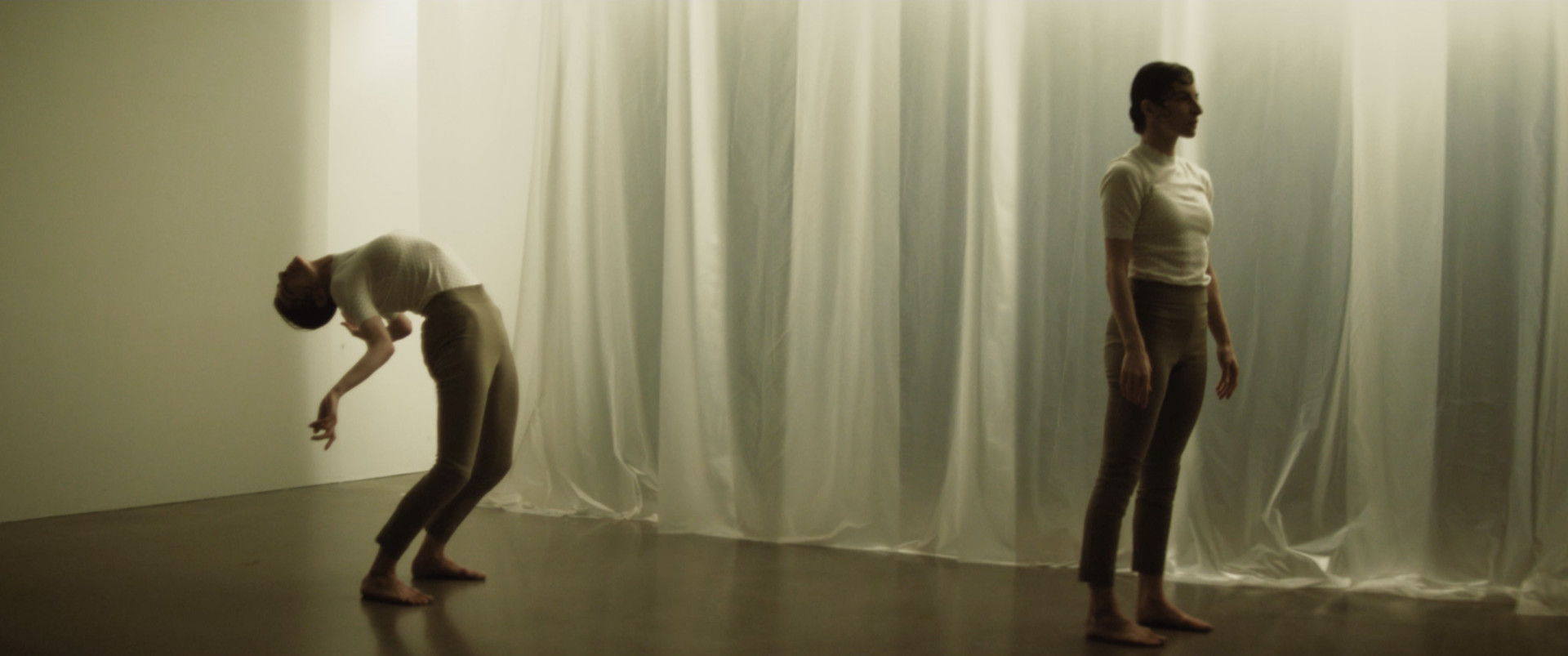 SHE – Director: Emil Dam Seidel / Dancer: Dorotea Saykaly
Caught in a room the protagonist, Clarice, unfolds a vision of her own identity through a mirror interrogator.
SHE is a cinematic adaptation of a solo dance performance with the same name. The original performance work was created and performed by Dorotea Saykaly and premiered at 5éme Salle at Place des Arts in Montréal, Quebec in 2019.
Inspired by The Passion According to G.H. by Clarice Lispector, the solo revolved around identity and doubt.
Manifested through movement, distortion and an interview with a phantom interrogator, the original work proposed looking at a questioning body through a female lens.
The cinematic adaptation of the original performance work arose during the first COVID lockdown in 2020 as a collaboration between Dorotea Saykaly and film director Emil Dam Seidel.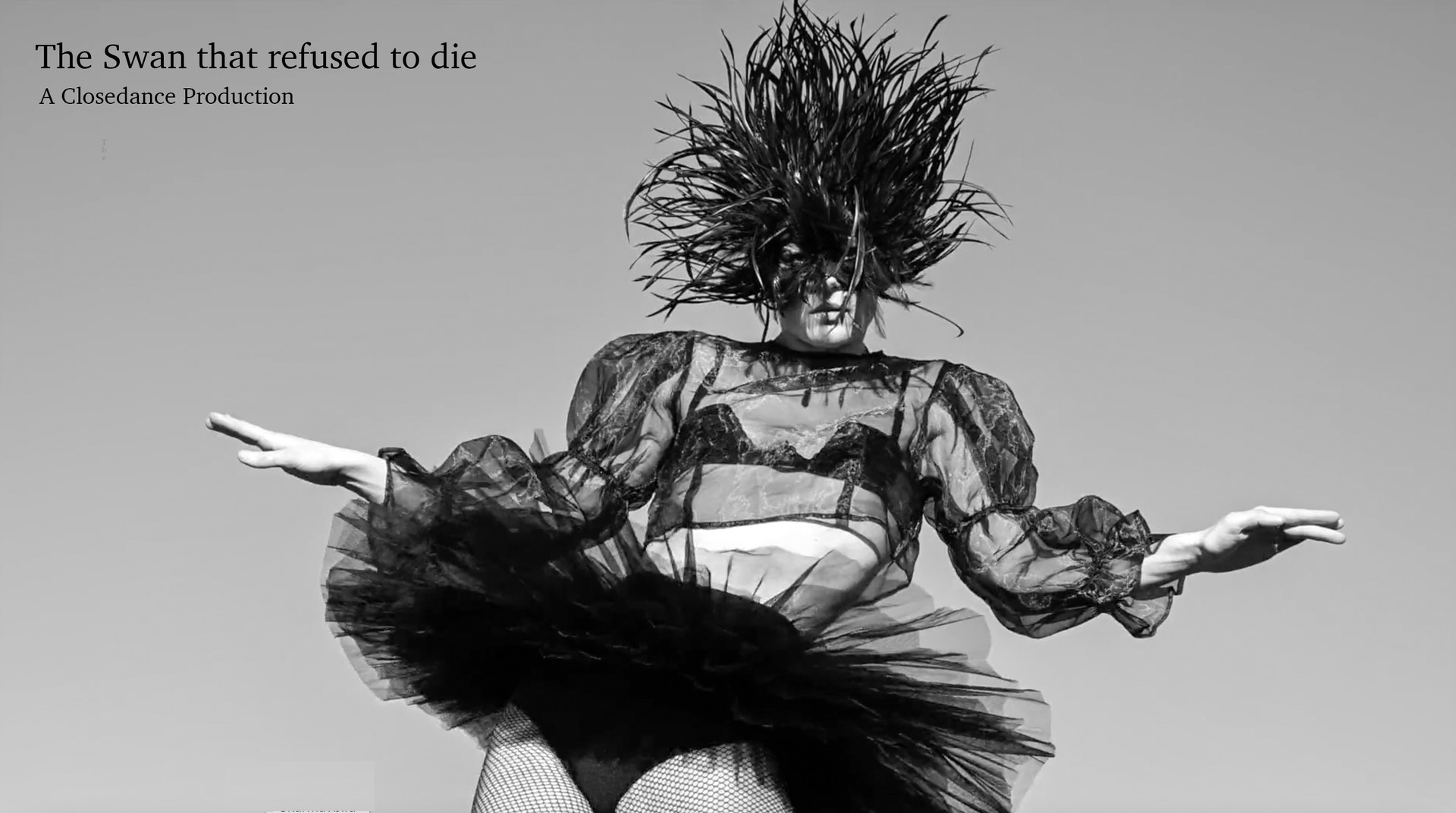 THE SWAN THAT REFUSED TO DIE! – Director: Jan Palmblad / Performer: Camilla Klemming
In the classic version of The Dying Swan with Anna Pavlova the swan is doomed to die. This swan, however, wants to live forever.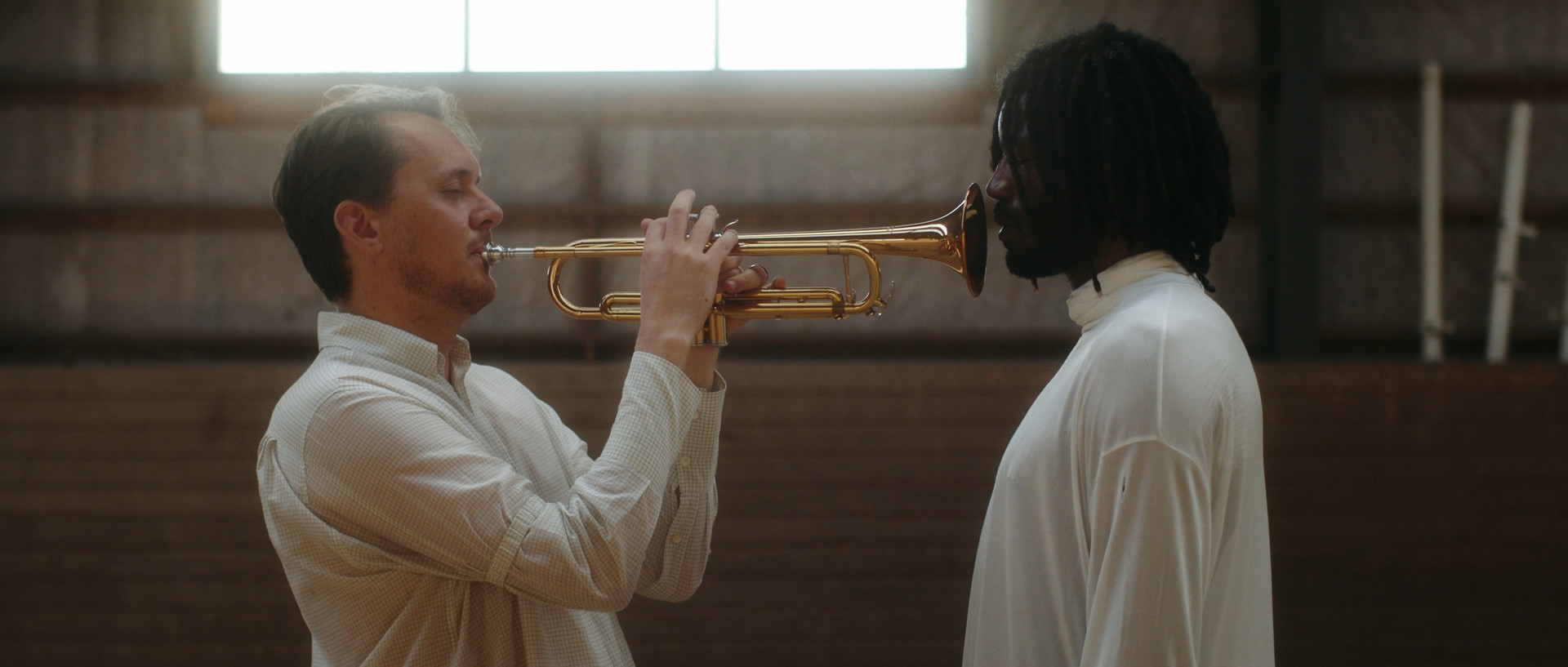 UNTIL NOW – Directors: Thomas Zamolo & Freddy Houndekindo / Dancer: Freddy Houndekindo / Music & Composition: Adrian Lussi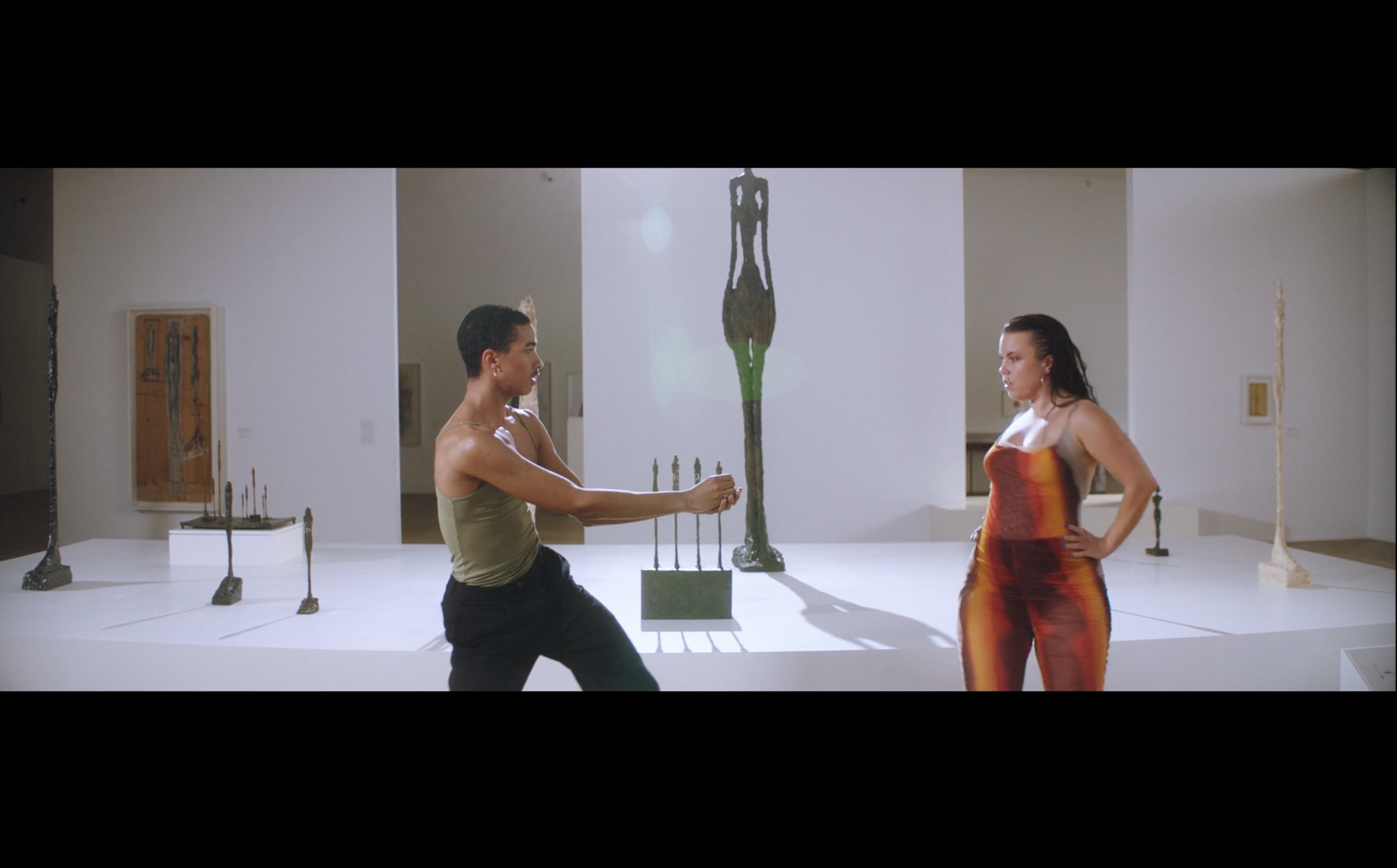 MOVING GIACOMETTI – Producer: SVT / Director: Marie Proffit / Dancers: Silva Poutanen & Nathanael Plantier / Photo: Oskar Hökerberg
'Moving Giacometti' invites a voguing dancer, Silva Prodigy, and a contemporary ballet dancer, Nathanaël Plantier, to respond to the Giacometti's sculptures exhibited at Moderna Museet in May 2021. How to reveal the image and the movement that are not yet visible? What if dance could liberate the model?
We invite you to revel in a creative encounter between visual art and dance, between sculptures and moving bodies, but also between two dancers whose styles rarely meet on stage, contemporary ballet and ballroom/voguing. Strikingly visual and sculptural, both styles convey emotions beyond words and concepts, in the same manner as Giacometti's figures touch us, in their depiction of a silent, yet moving vision of humanity.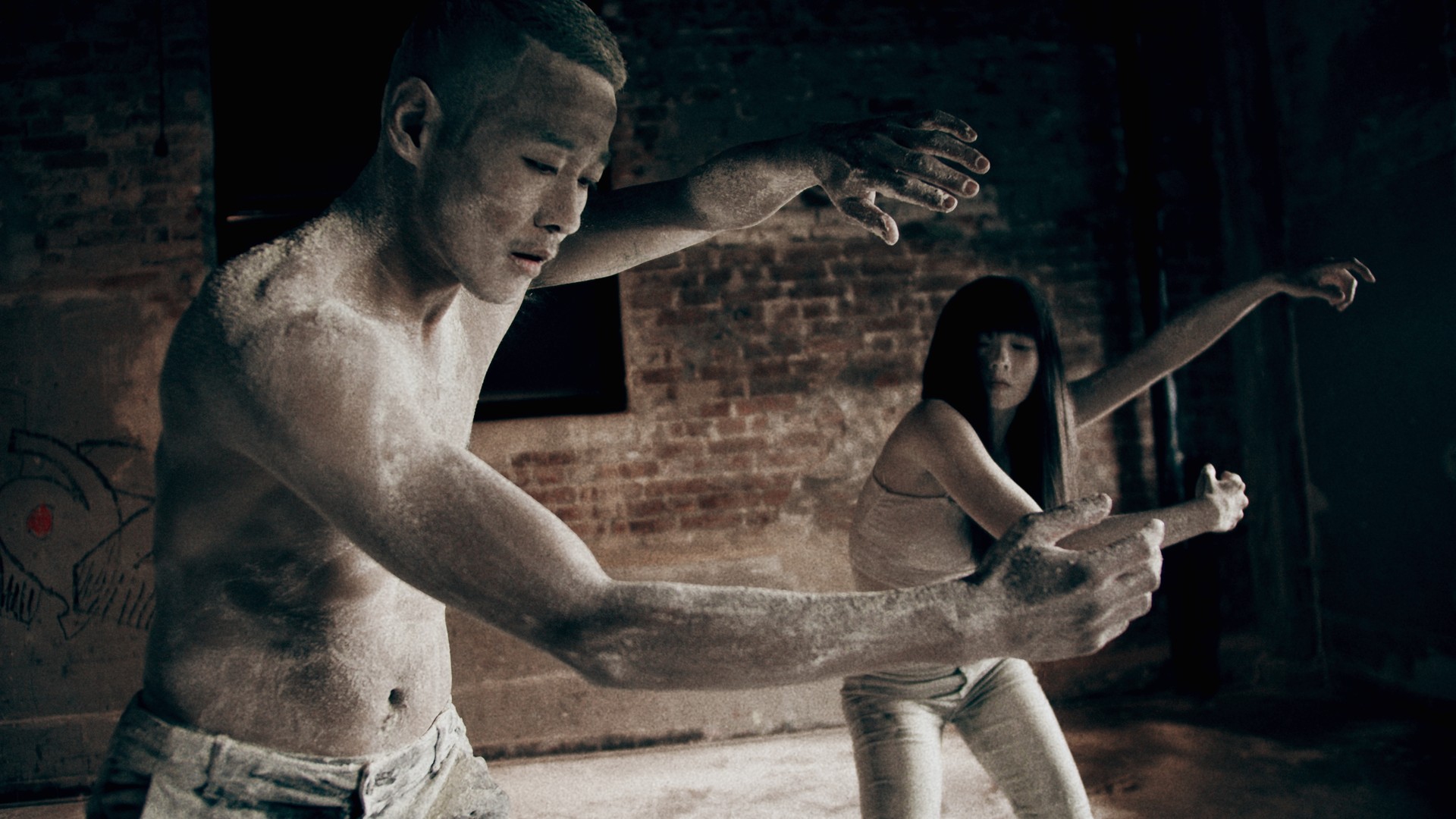 BREATHING – Director: Fan Luo / Dancers: Lan-Yun Chang & Fan Luo / Photo: Liam Ren
We used "Breathing" as the starting point for our dance film creation, reflecting on how we've been getting along since we have known each other in the dance company and fallen in love for over ten years. The piece not only guides the audience to explore the importance of "breathing" and "space" in love relationships, but also leads the audience to the woods, lake, and hulk of Sweden, allowing the audience to breathe the natural scent of Sweden despite the pandemic.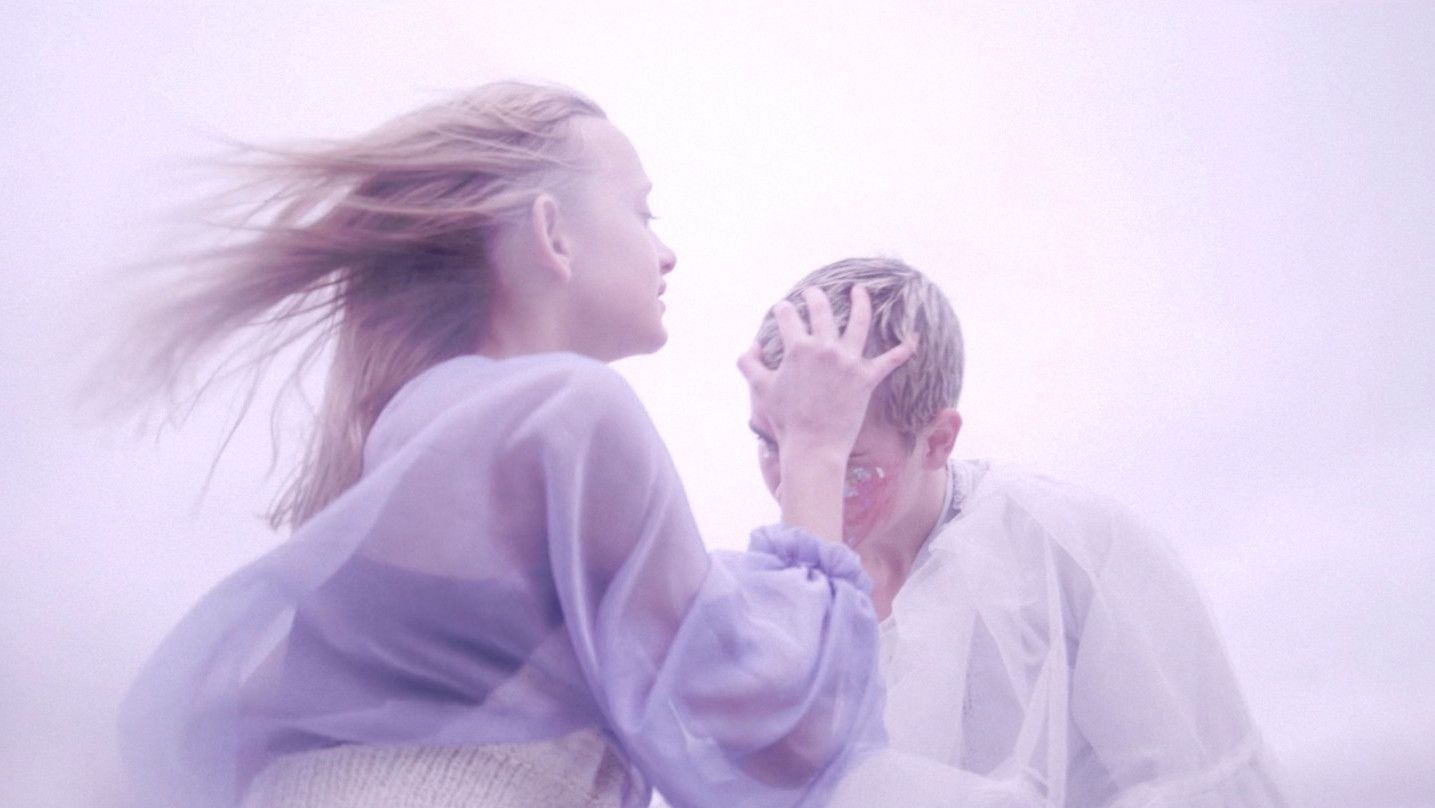 CRE CRE FEM – Director: Johanna Milerud / Dancers: Matilda Hedlund & Angela Arcueno
A poetic dance short film about finding strength, as a girl, by embracing and honoring other women and their creativity. Told through music, dance and contact improvisation.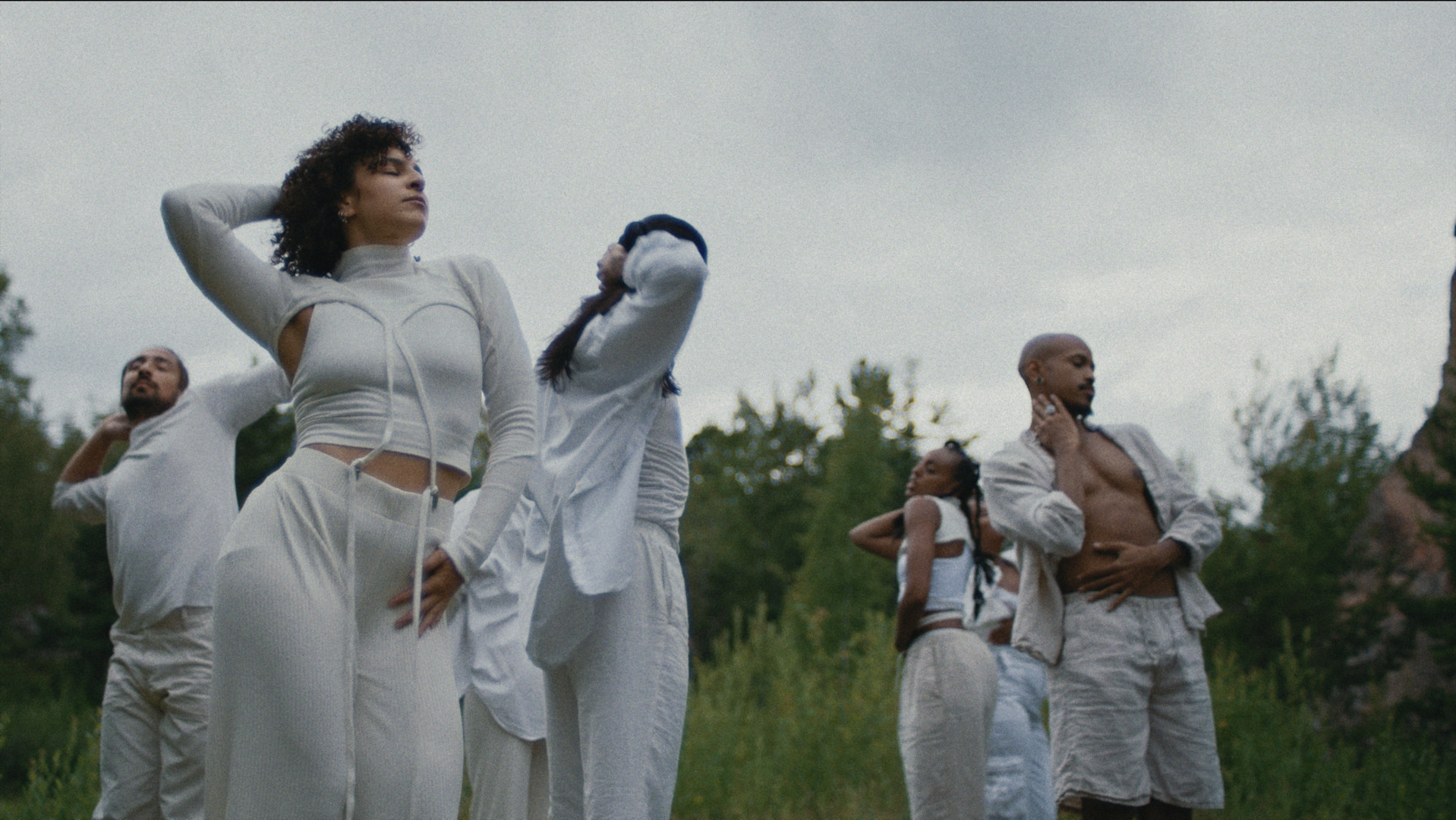 A BATH IN MOTHER'S WOMB – Director: Mona Namer  / Dancers: Mona Namer, Nyat Kibreab, Fredrik Quiñones, Salomon Mpondo-Dicka, Mia Hellberg, Timothy Kakeeto, Lamin Holmén, Amir Ashoor, Kamilla Halid, Marco Wihlborg & Aline Bennour /  Photo: Sara Dehlin / Music: Little Dragon
"In a dream landscape outside the physical world, the mind and body floats between different mental states in the search of total liberation."
A Bath In My Mother's Womb is an experimental short that through dance, explores the stages of birth, chaos and stillness.
Drawing inspiration from the process of metamorphosis and the caterpillars transformation in the cocoon to becoming a butterfly, the film acts as a metaphor for how essential introspection is for both nature and mankind to have the opportunity to heal and be reborn.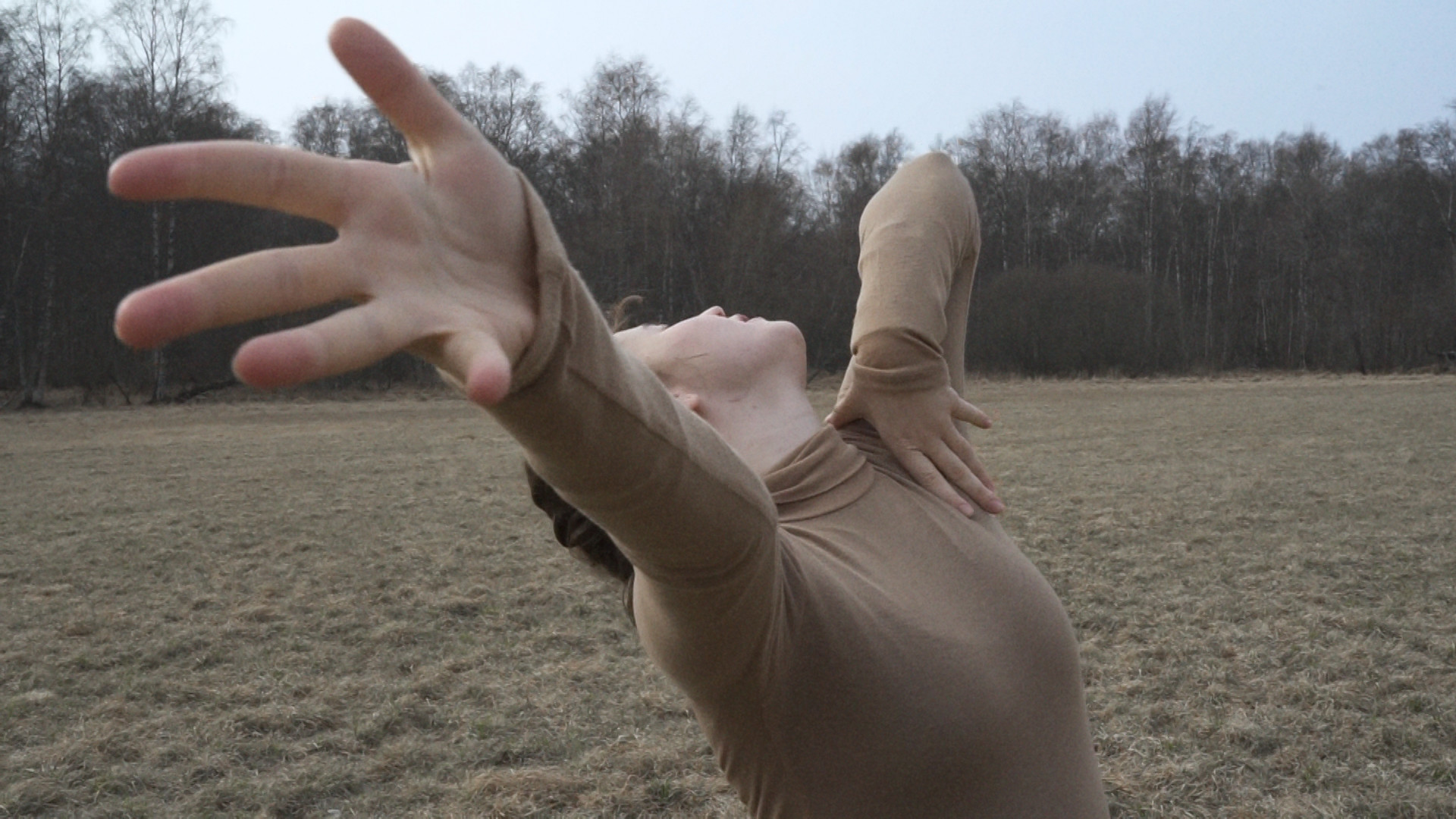 ADJUSTMENTS – Director: Jo Ehnsiö / Dancer: Kajsa Nilsson /  Photo: Veronika Tybell / Music: Robin Andersson
This movie is to everyone who has made Adjustments this year of the pandemic. Who still makes Adjustments all the time.
It's been an extremely tough year and we're still in it. But there is hope. And there's still struggle.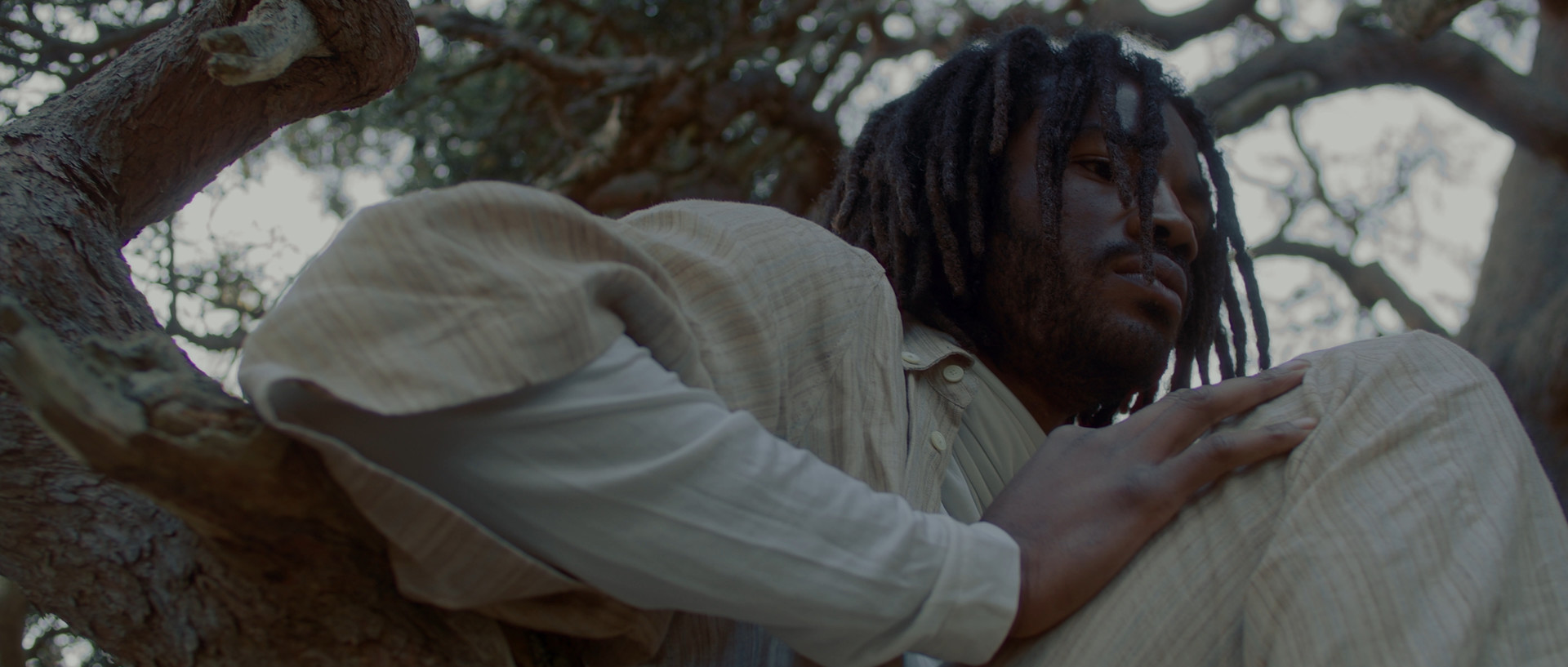 UNTIL THERE IS – Directors: Thomas Zamolo & Freddy Houndekindo / Dancer: Freddy Houndekindo / Music & Composition: Ilaria Capalbo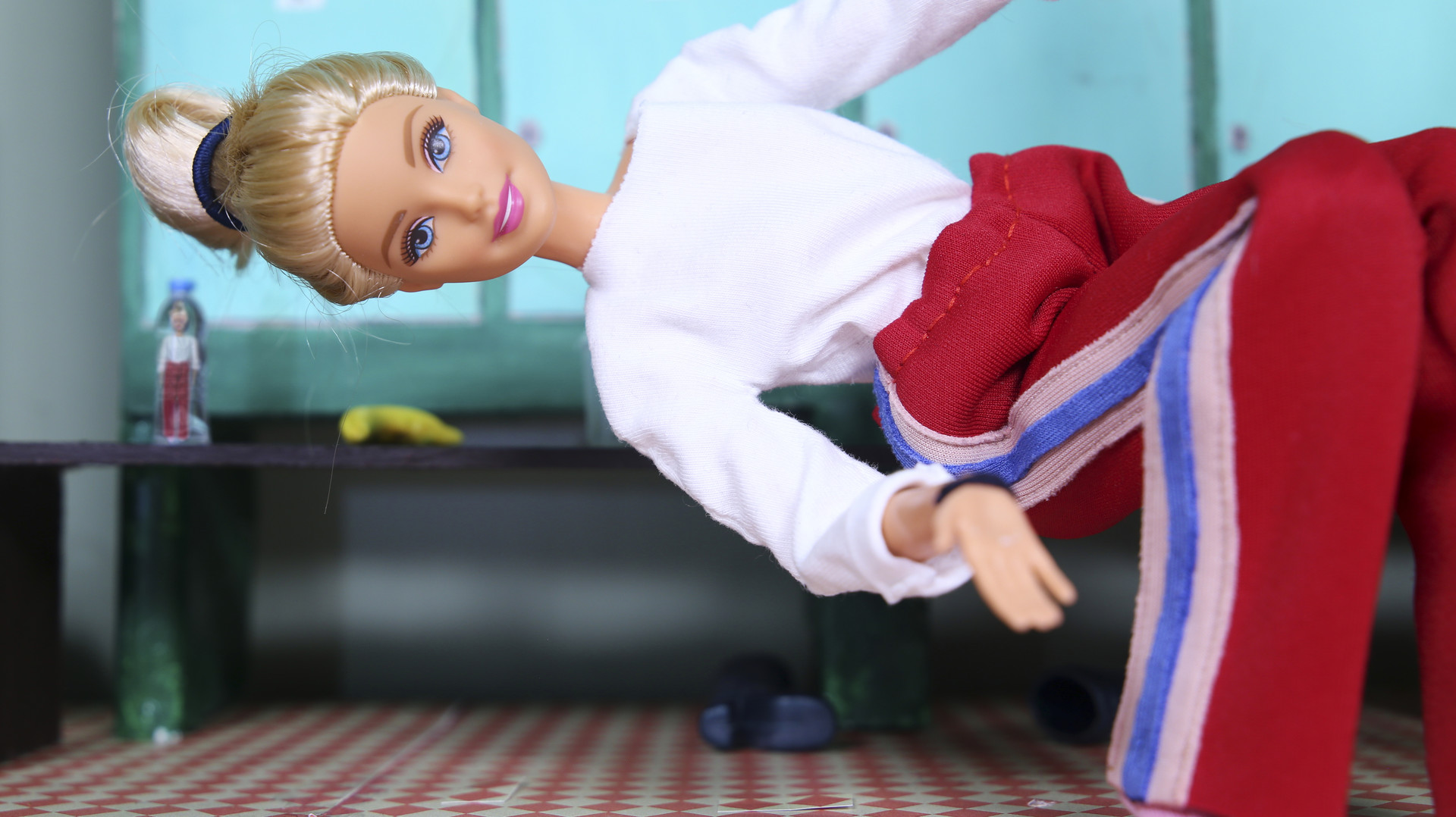 SILK PAPER AND BRUISES – Director: Gabriella Engdahl
Silk Paper and Bruises is an experimental dance film exploring norms and expectations in the dance industry where traditional stereotypes still are impactful. It takes us through a poetic experience of hungry dressing rooms, self-doubt and cracking bones. The film uses barbie dolls to portrait a bigger issue within the society of how women's bodies are represented, presented and talked about.
INTERNATIONAL SELECTION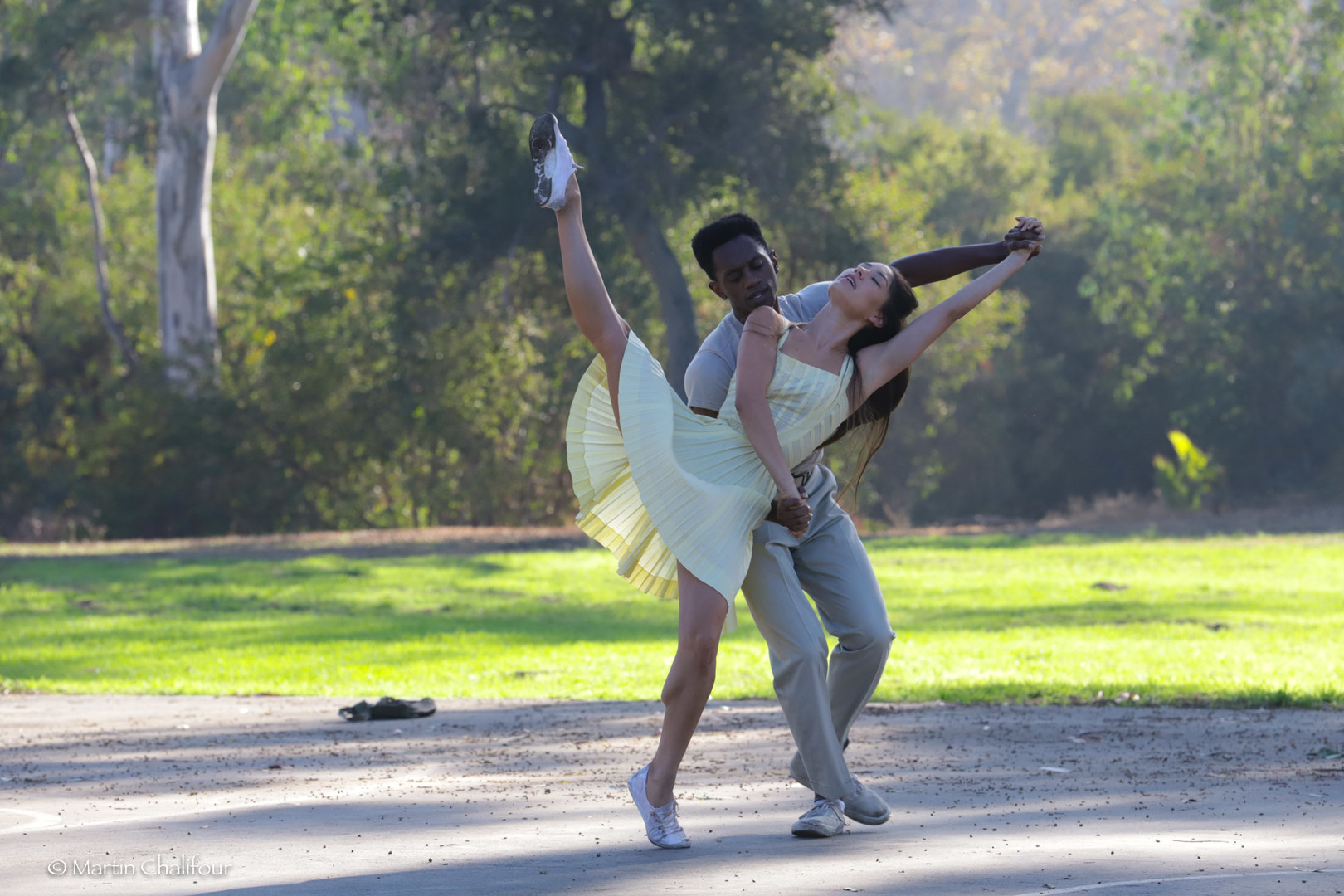 THE FAREWELL – Director: Kitty Mcnamee / Dancers: Raymond Ejiofor & Stephanie Kim /  Photo: Nathan Kim
Star crossed lovers torn apart by racial divides and the call to war rendezvous for what will be their final dance.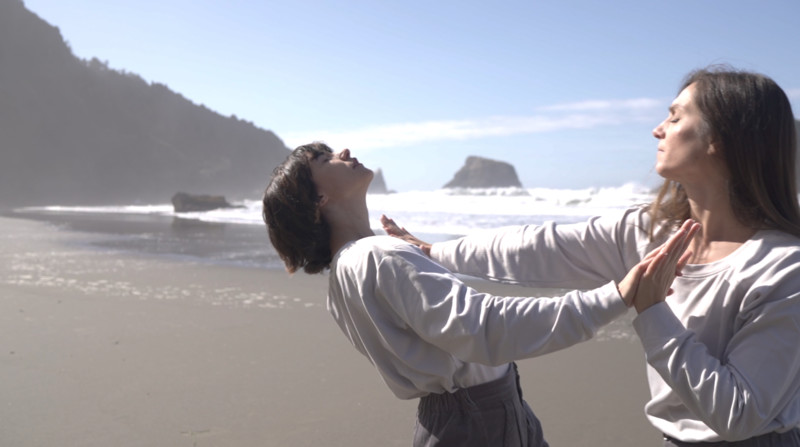 SEEN – Director:  Kim Moran / Dancers: Angela Todaro & Harlequin Curio /  Photo:  Miles Van Dusen & Lauren Cwiklo / Composer: Cheska Navarro
A story of identity, SEEN explores gender dysphoria, depression, and the power of visibility. A woman finds a person frozen on a deserted shore. Upon matching their clothing, she resurrects them out of the frozen state and they begin a dance, mirroring movements up the shoreline until the frozen person starts to lose traction. The woman tries to keep them seen, found, visible, but the distance between them grows.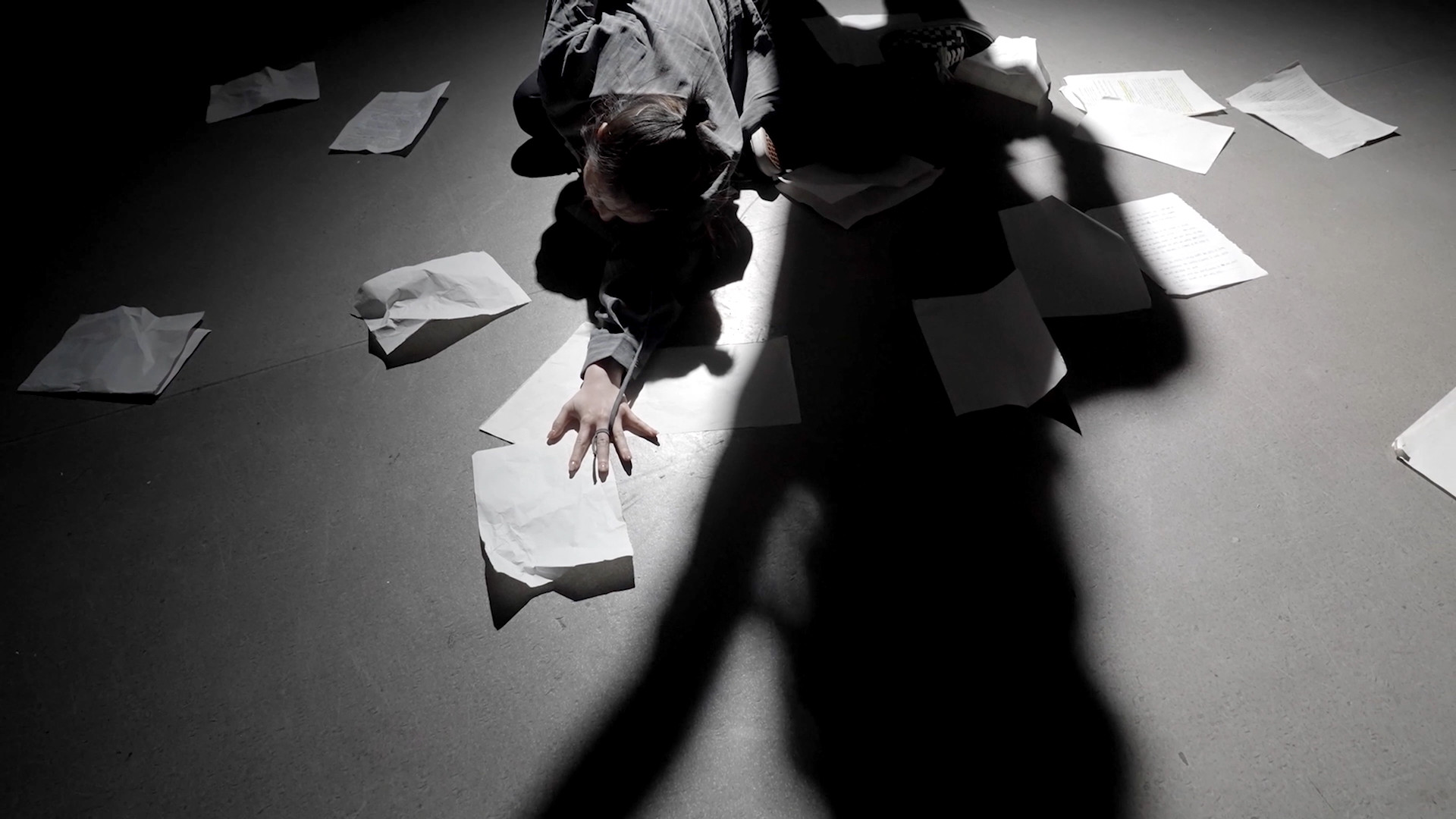 REPLY TO ME – Director: Yijing Lin / Dancers: Yijing Lin, Ziyan Huang, Ruomei Lai
Can I still be me after this torturing struggle?
PIZZICA SUL TAVOLO – Directors: Xanthi Moysidou & Alexia Maikidou-Poutrino
"Pizzica sul Tavolo" is a video dance (project), created during the pandemic lockdown. The project emerged from the need to focus on natural and meaningful homelife moments, which tended to remain unseen during our previous everyday life. The trigger point was the act of setting The Family feast Table. The lockdown modified this action into a daily routine. However, the expectation to meet beloved friends and family members was terribly missed. Apart from the anticipation and the mess that a large family feast can cause, the preparation remains untouched. With predefined roles and automatic, mechanical movements, the preparations are completed without even realizing it. What will happen if a "spider" disturbs this balance? What if a "tarantula" disrupts this routine? Maybe, the food turns out to be a "pinch" saltier, maybe the "pinch" of the sun will be harsh, maybe the string will "pinch" the song and everything will turn the walk into a dance. Inspired by personal experiences, lost in places and times where this ritual still retains its luster and with a Mediterranean scent, the "pinch" on the
Table, under a tarantellas' sound, intends to enliven this process, giving it a different but familiar hue, a hue that saves the moments that will come with its end.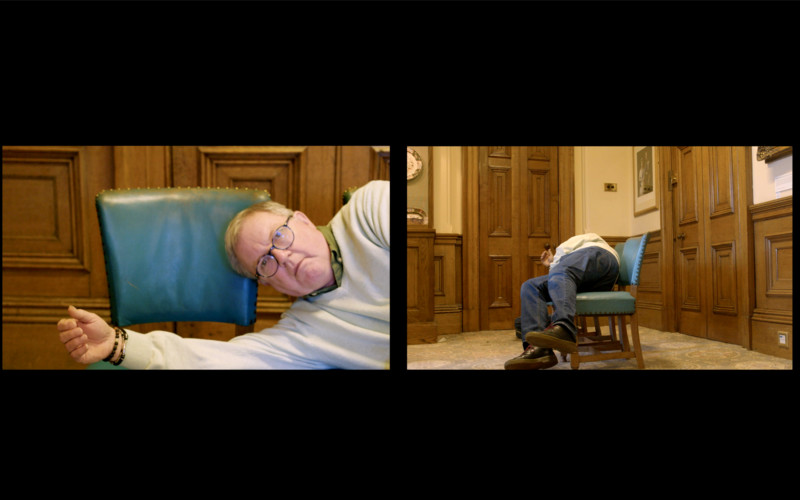 REASONABLE ADJUSTMENTS – Director:  Anna Macdonald / Dancers: John Mills & Sophie Powell/  Photo:  Calum Smail
Reasonable Adjustments emerged from a series of workshops with people who live with chronic pain. Participants in the project spoke about the endless adjustments, and tiring dynamic planning, that moving with pain requires. This film responds to the creativity shown by these people as they adapt continuously to their changing environments and capacities. Drawing on Miranda Pennell's highly influential work, 'You made me love you' (2004) it shows the participants trying to stay in the frame of a camera that moves playfully away from them. Sometimes they adjust – sometimes they refuse. The film has a quality of responsivity: the intensely present quality of a body seen reacting to events as they unfold in time.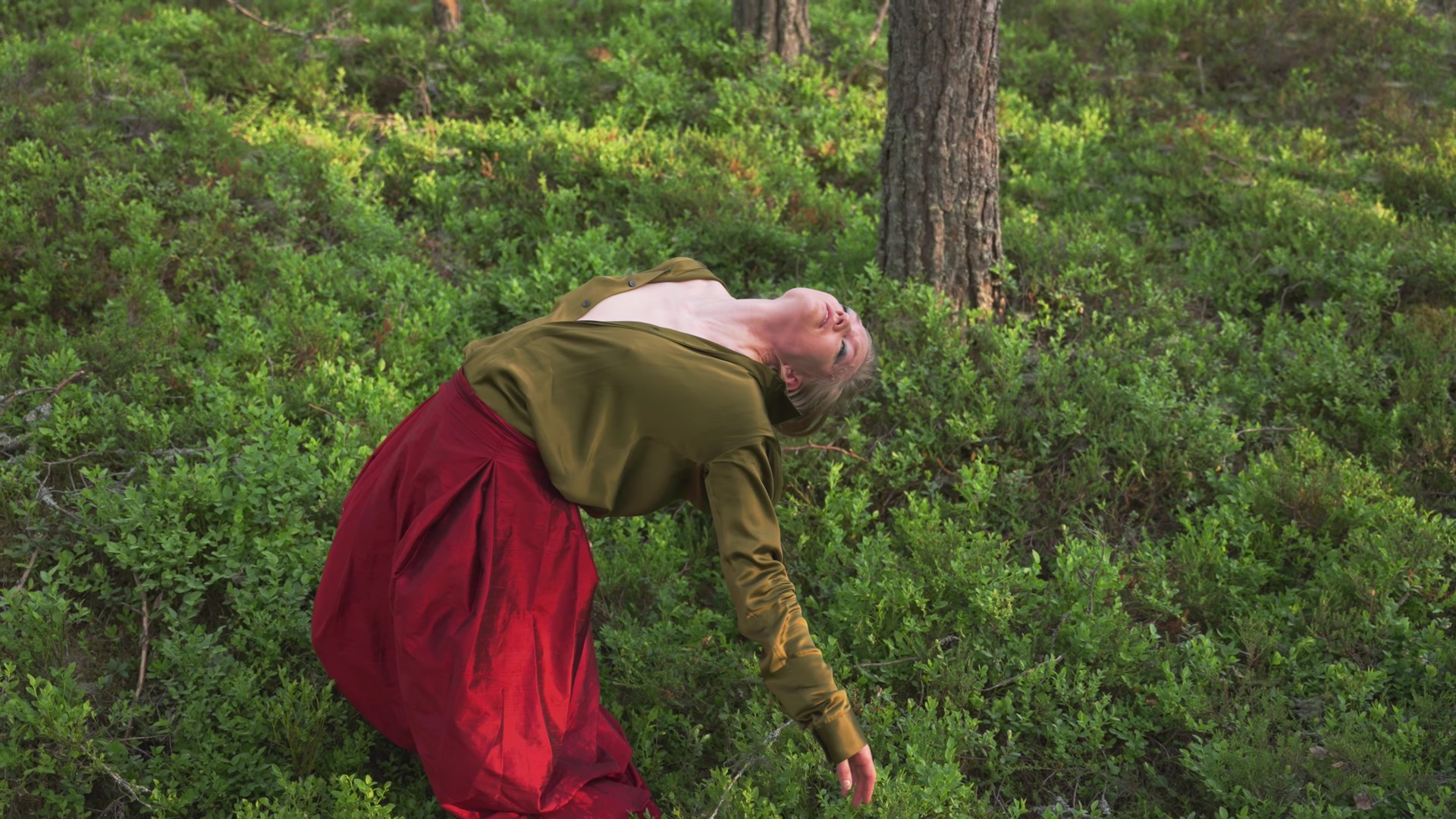 CONFINED, STILL BOUNDLESS – Director: Lauri Walter Schreck / Dancers: Riikka Kosola & Lauri Walter Schreck
A metaphorical journey of mixed emotions, dreams and memories that starts from the home couch and move towards the
freedom of spirit and mind, wherever the physical body may lie.
LET GO – Director: Zo Jankovics / Dancers: Júlia Júlia Gaál & András Engelmann
The idea of the film came during the year of the pandemic, i just had to realise how fragile our connections in this world are. The power of letting GO can be extremely liberating.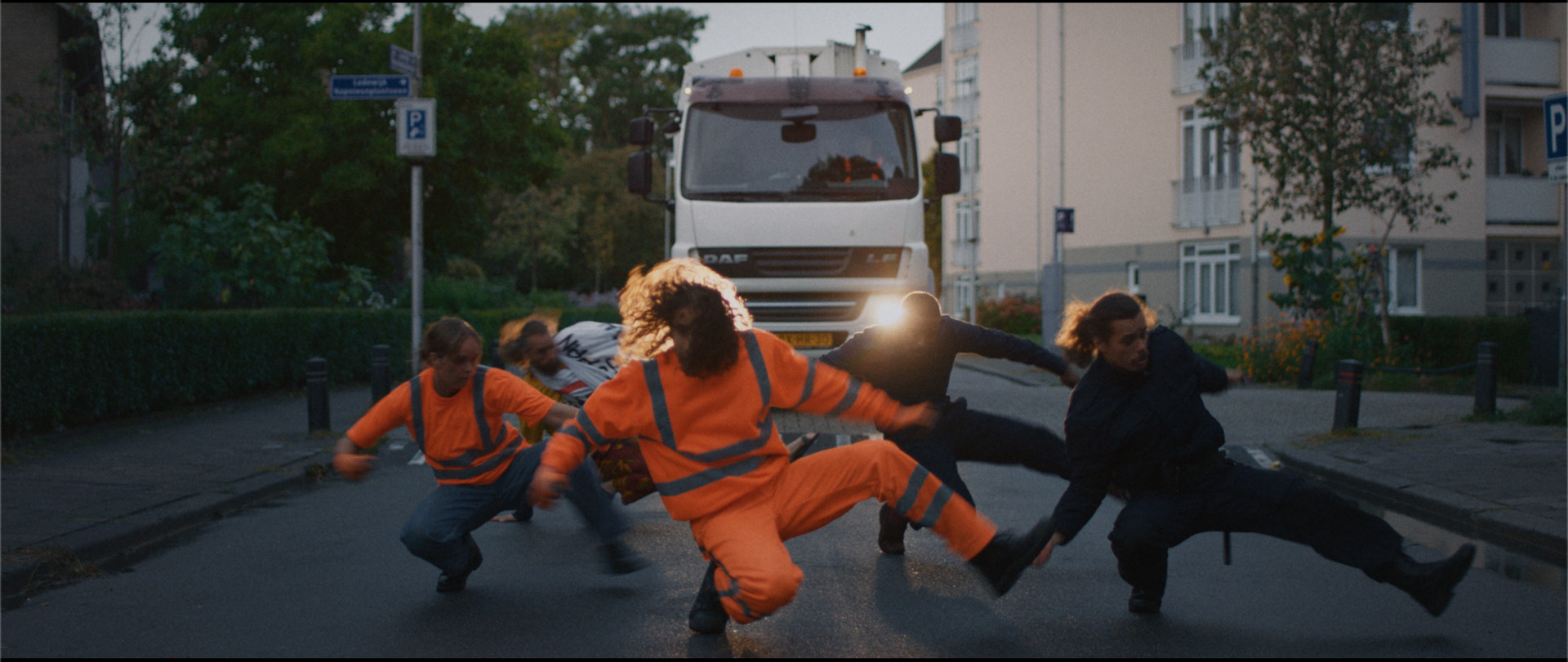 FIST – Director: Thomas Bos / Dancers: Rein Luuring & Sarah Moeremans /  Photo: Reinout Steenhuizen / Composers: Tom Luuring & Joost Maaskant
Patrick is angry and he wants to break everything around him. When attending a forced anger-management course he meets other enraged people from different backgrounds. An experimental therapist tries to force their brutal energy out through dance. Can Patrick find a way to direct his violent energy towards something that is valuable for him, or even worthwhile for others?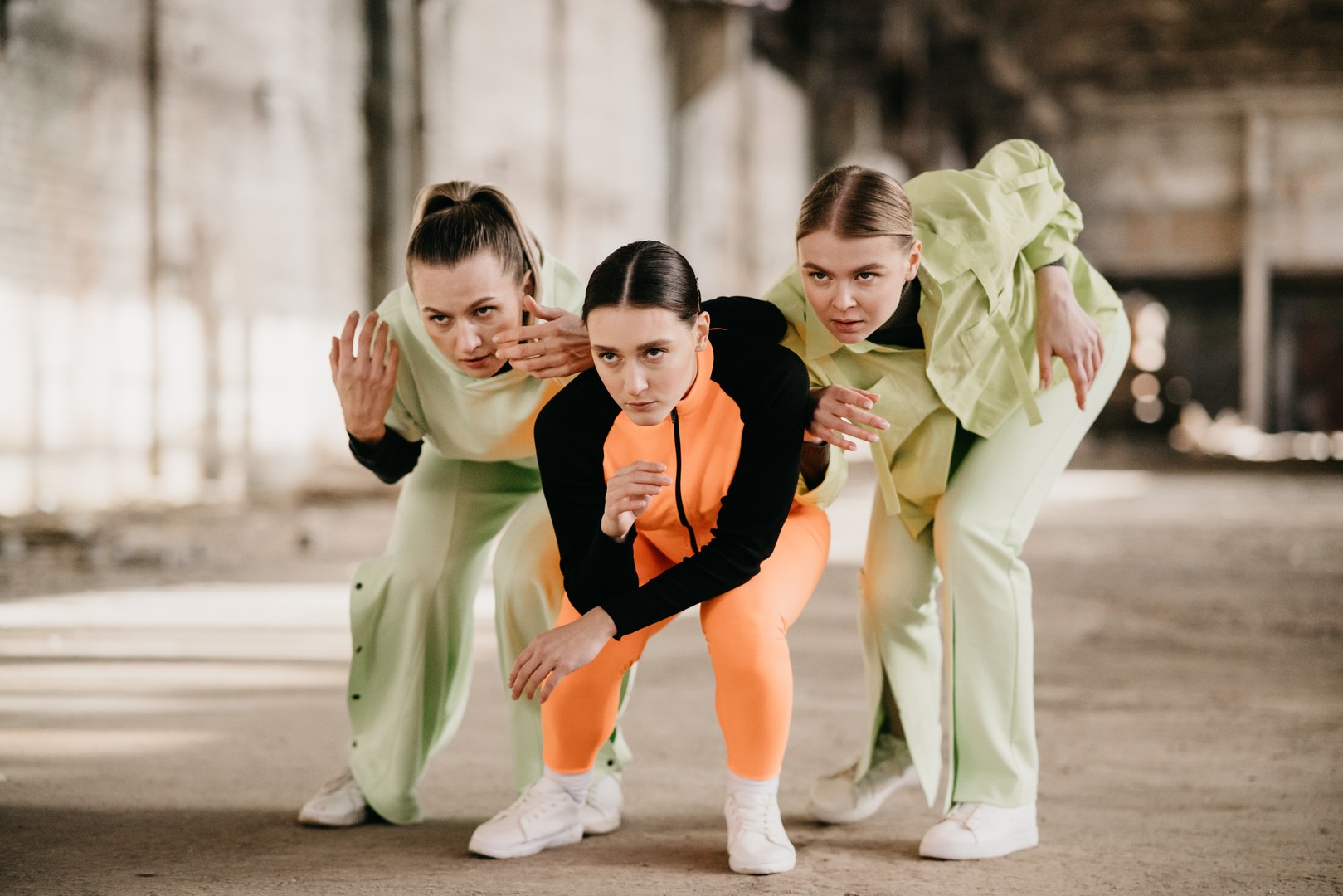 STAVROPOL – Director: Andrew Margetson / Dancers: Irina Kononova, Anna Vishnyakiova, Anna Kozlovskaya, Julia Korobeynikova, Maria Esakova & Ekaterina Zvyaginceva
A short dance film featuring a choreographed 'battle' between two teams of female dancers.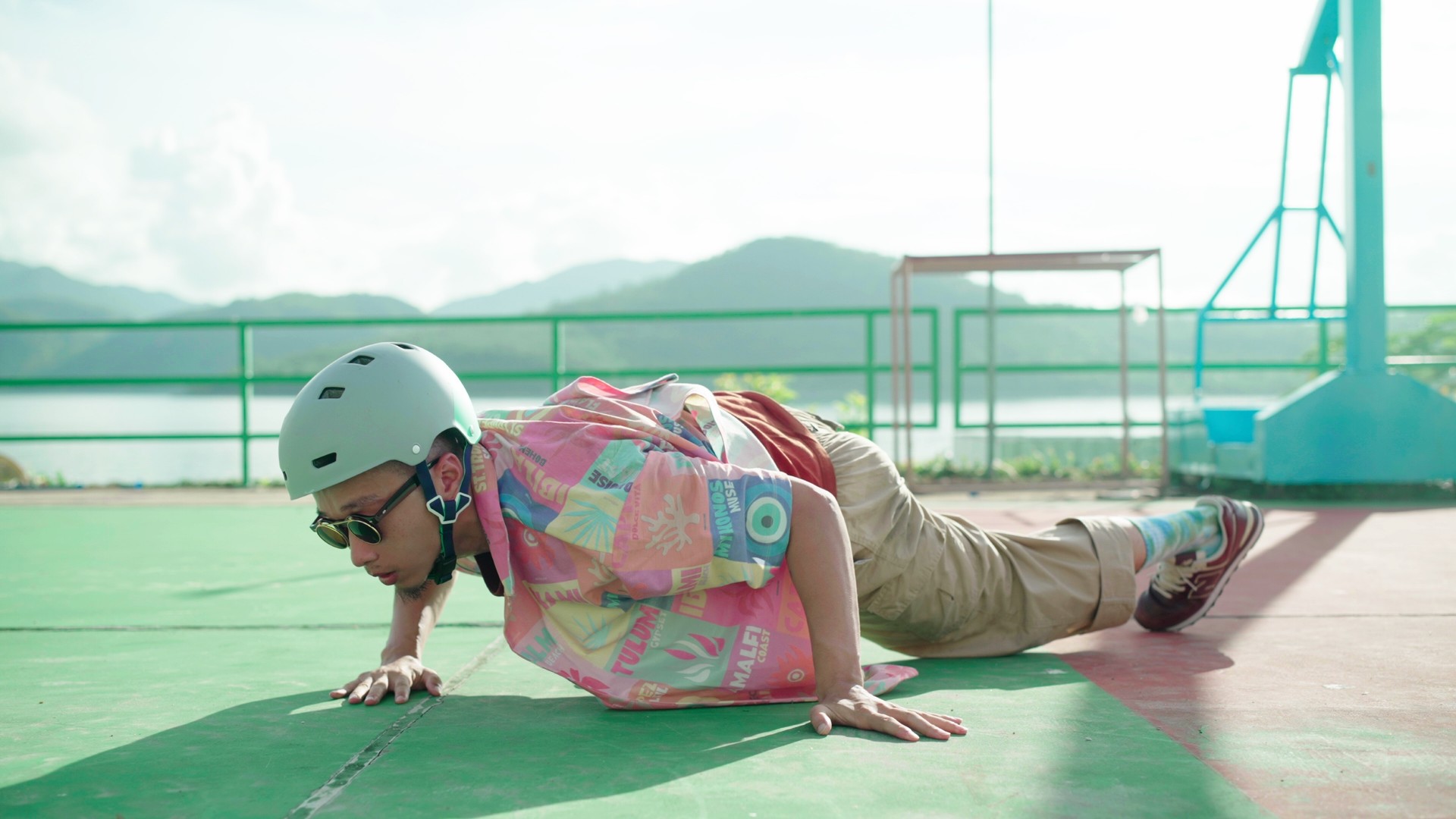 BASKETBALL PLAYER DANCES – Director: Blue Ka Wing / Dancer: Wilfred Wong /  Photo: Hui Hong Nin & Blue Ka Wing / Composer: Lego Shum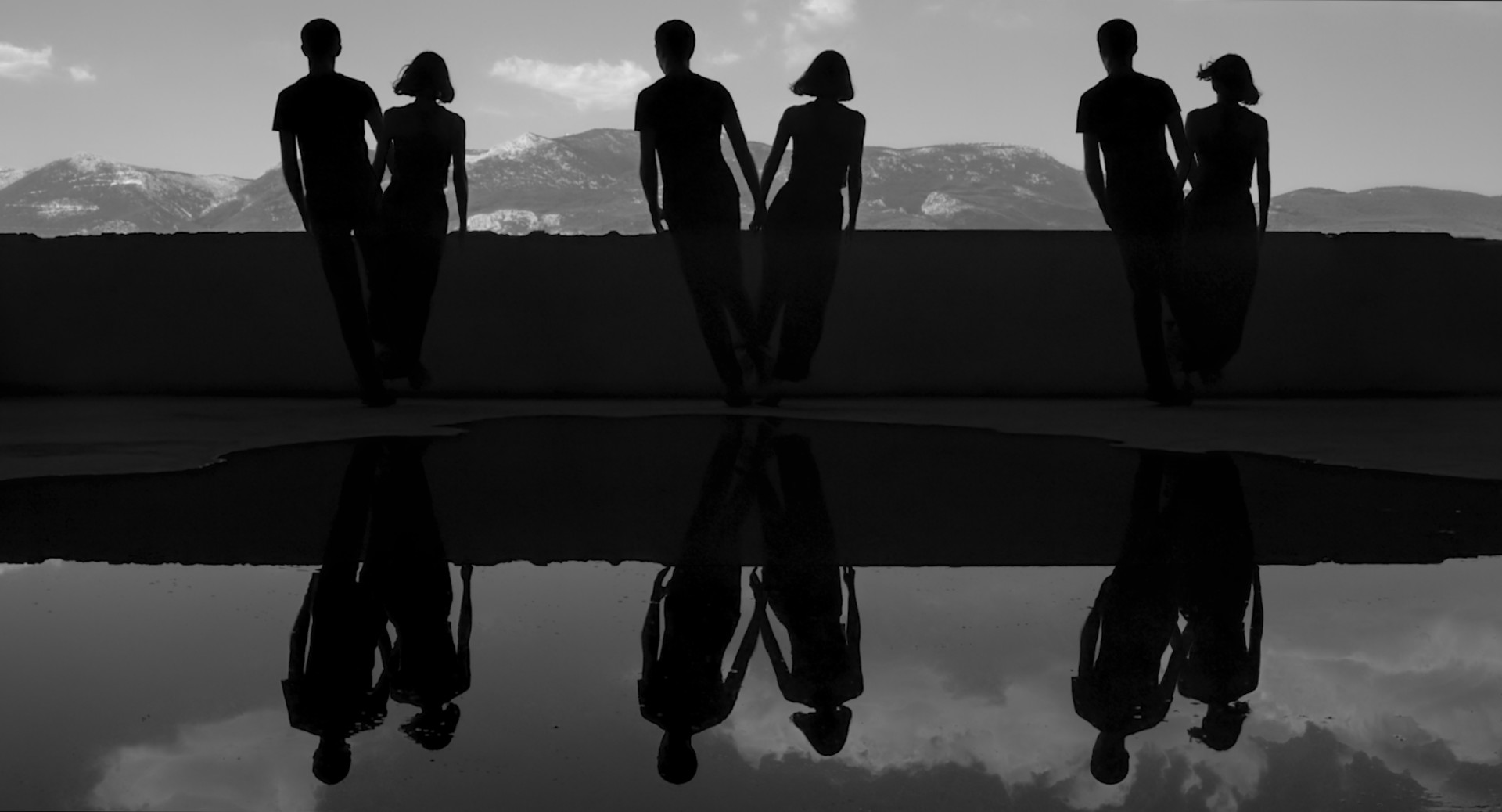 REFLECTIONS – Director: Fotis Skourletis / Dancers: Aris Balis & Katerina Papandreou
/  Photo: Thomas Ginis / Music: Nikos Zades
Two ancient lovers, Orpheus and Eurydice, strive to remain connected forever. Even against death. And their love earns a place in eternity.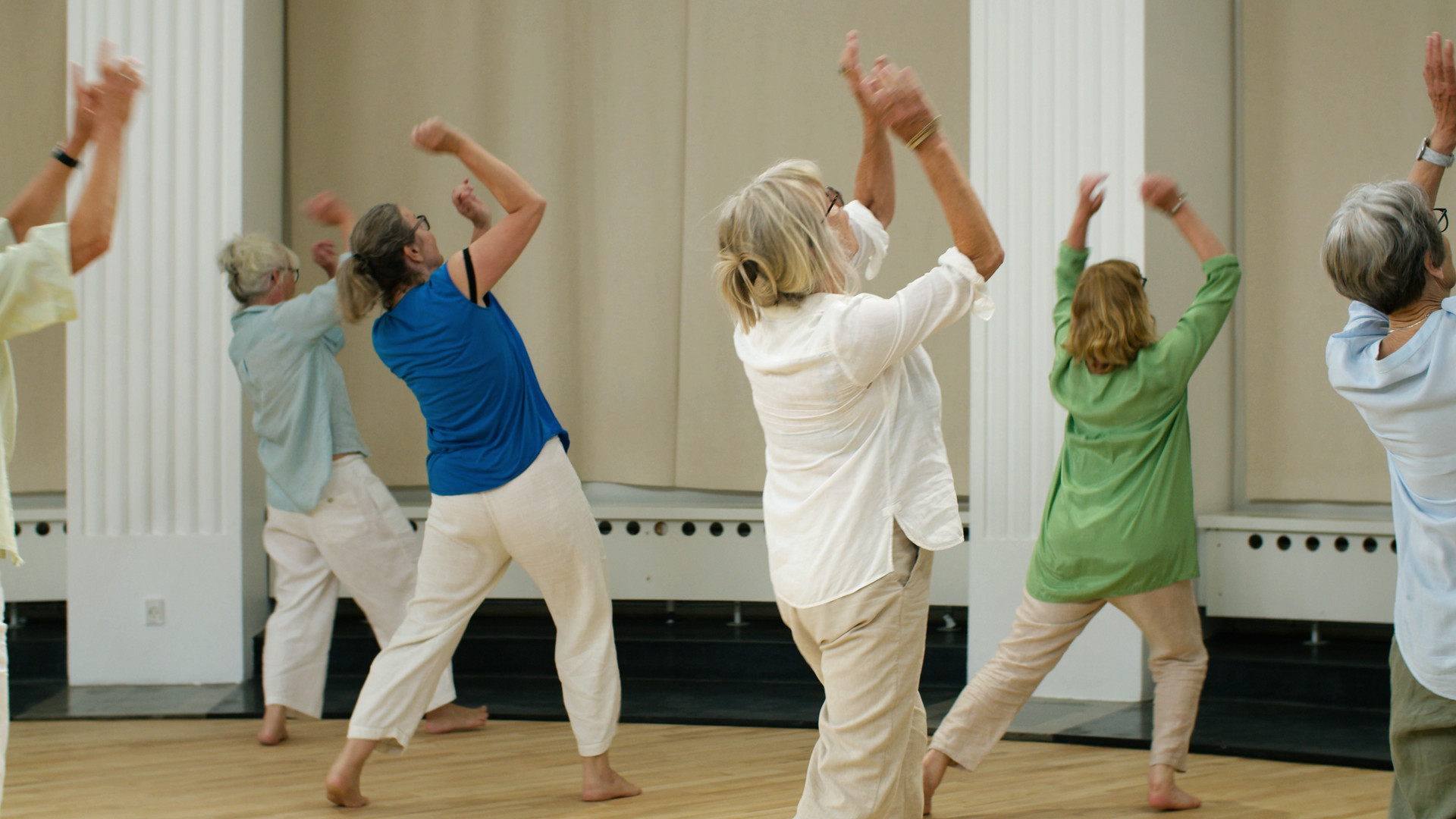 THIS IS WHERE I WANT TO BE – Director: Troels Hansen / Artistic Director & Choreographer: Julie Schmidt Andreasen / Dancers: Dorte Frøkiær, Inge Brink Nielsen, Lene Lykke Fugl, Marianne Ilnæs, Mette Løgstrup, Tamara Martyna Banet Fornal & Tove Friis
The film is a life-affirming portrait of a group of women united by their age and their desire to discover new sides of themselves. As part of a dance course for people over 60 years old and led by their teacher and choreographer Julie Schmidt Andreasen, they are asked to imagine where they want to be, and how it would be to dance towards that place or state? Though this is no easy task and a challenge for both body and mind, the women take it on and form a very special bond in their search for movement. The dancers' full embodiment is transformative for themselves as well as for the viewer, conveying an egoless presence of dance spirit.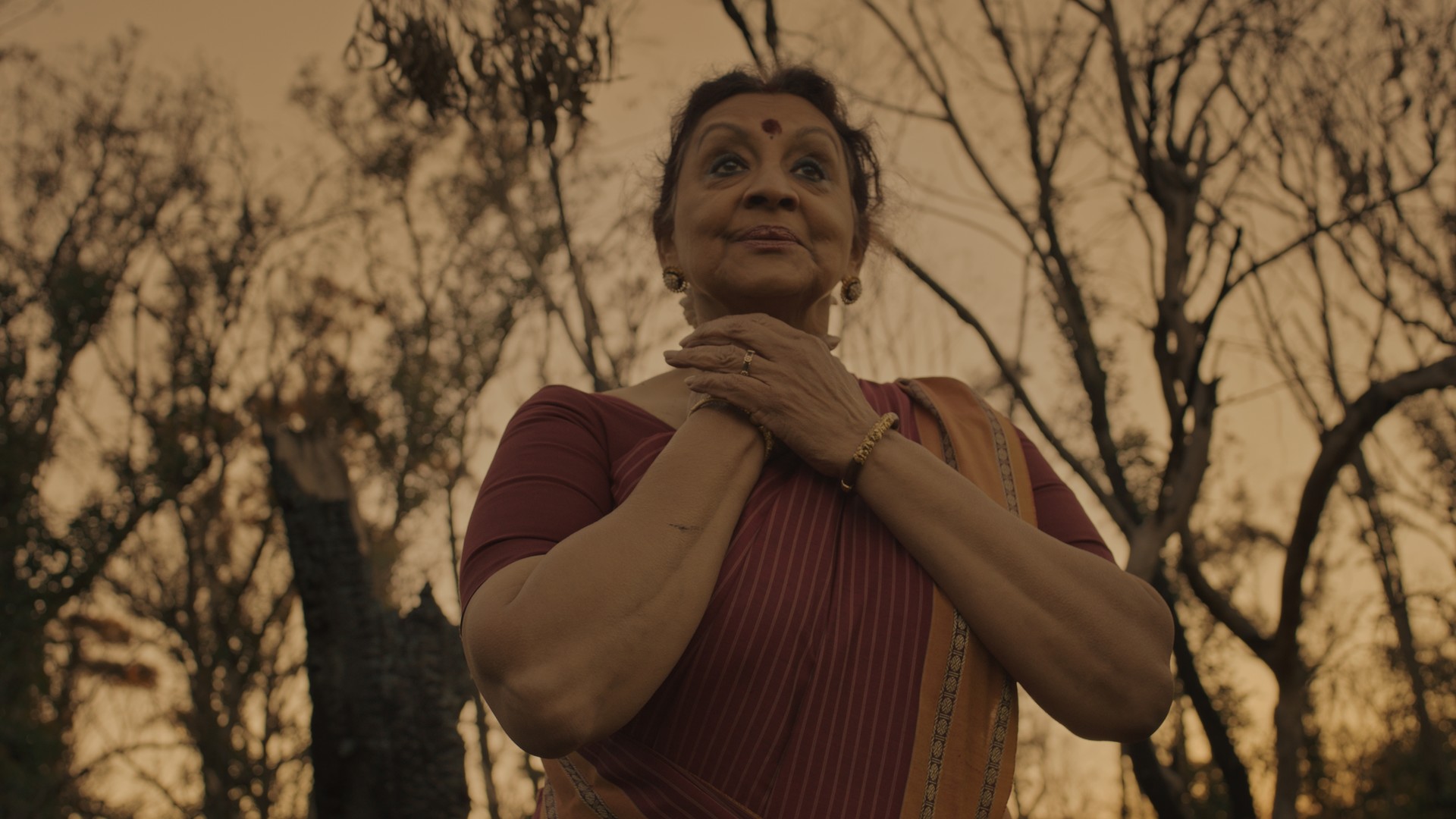 ANTHI – Director: Iqbal Barkat / Dancer: Anandavalli
"Anthi", Tamil for twilight, evokes a transition – from light into darkness; through the uncertainty of the future towards adaptation, meaning and hope. It is an anthem to the present. Staged in the Australian bush, veteran Bharatnatyam dancer/choreographer, Anandavalli, performs to "Mukthi Alikkum", a Tamil song on social justice.
"Mukthi Alikkum", was written in the 19th century by South Indian composer, Gopalakrishna Barathi and is from his masterpiece, Nandanar Charitram, the opera on the life of Nandanar, one of the only Dalit saints in Hinduism.
The song extends beyond its invective against oppression and violence perpetrated against Dalits (the lowest caste in India), as it also rebukes pride and ignorance, the fundamental limitations of humanity. "Anthi", connects ancient South-Asian dance and music forms to a contemporary Australian bush setting where a cataclysm far greater than the Covid-19 pandemic is evident.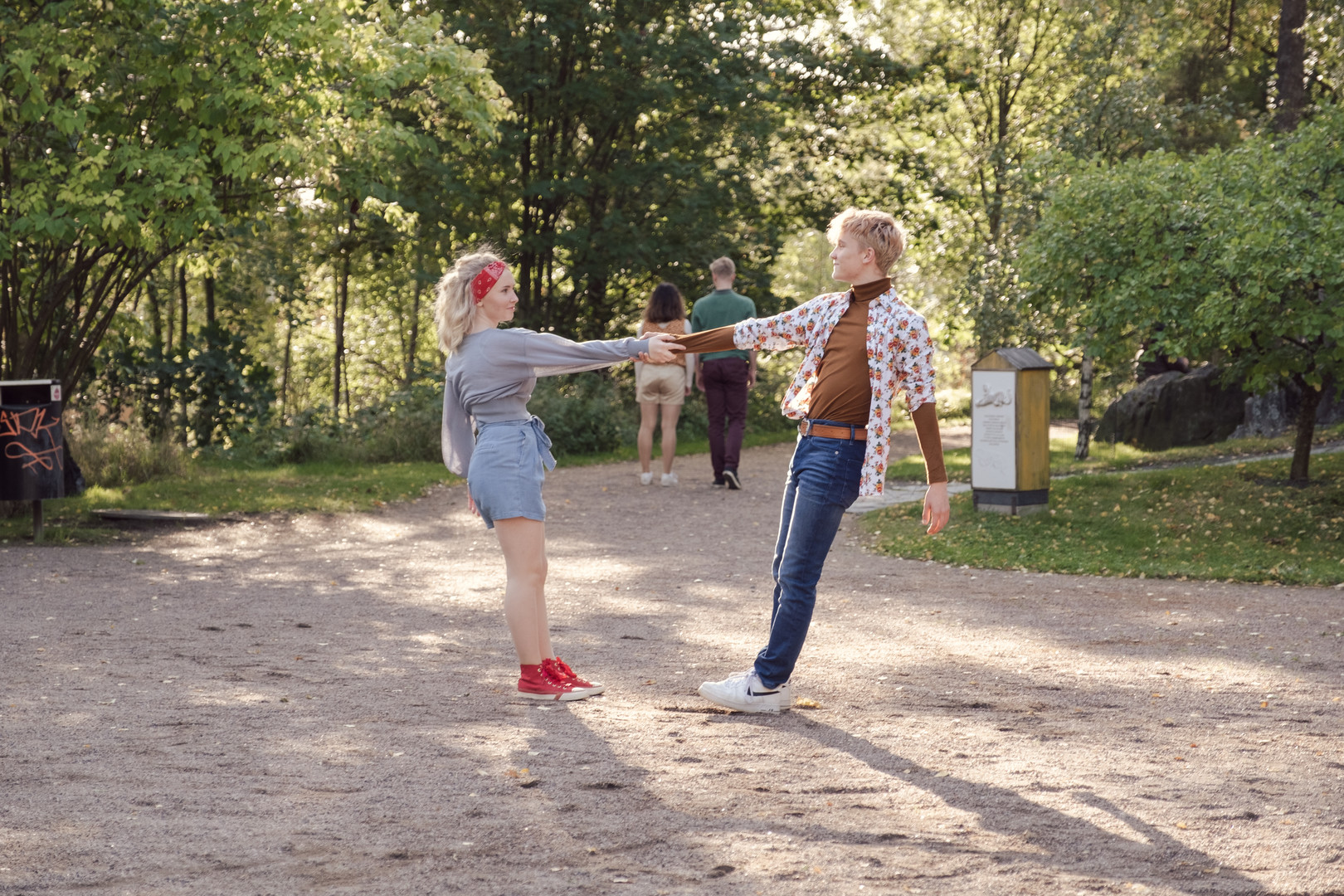 WALKS WITH ME – Director: Kati Kallio / Dancers: Elina Hyvärinen, Jukka Tarvainen, Ervi Sirén & Marjukka Savolainen /  Chinematographer: Antti Ahokoivu / Photo: Arttu Salo / Music: Janne Laine
80-year-old Sanna lives alone with her memories and houseplants. One day Sanna sees an event from her window that makes her reminisce about her friends and notice her own loneliness.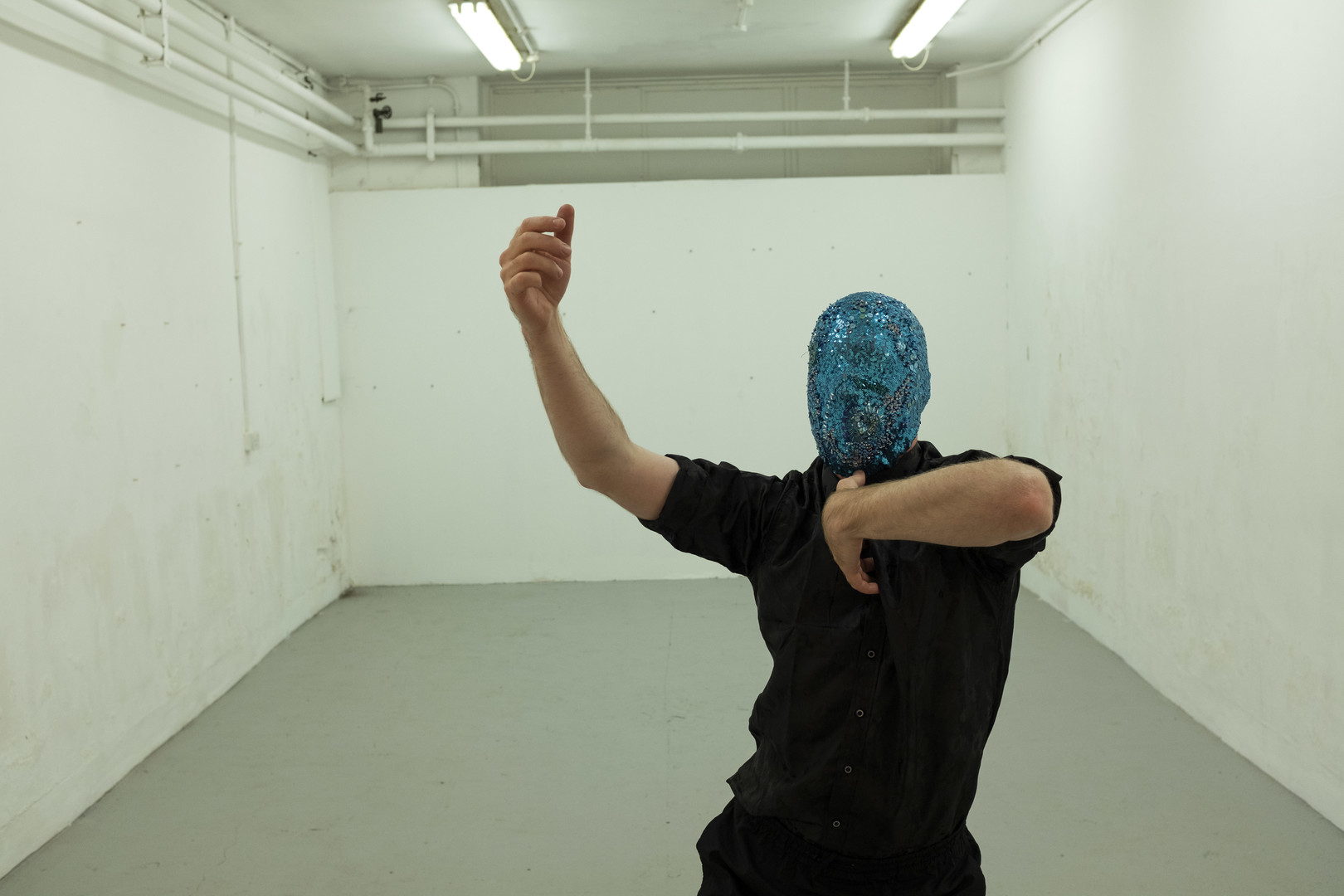 WATER & MAN – Directors:  Rob Heaslip & Katrina Mcpherson
A screendance ritual for the presence and absence of water.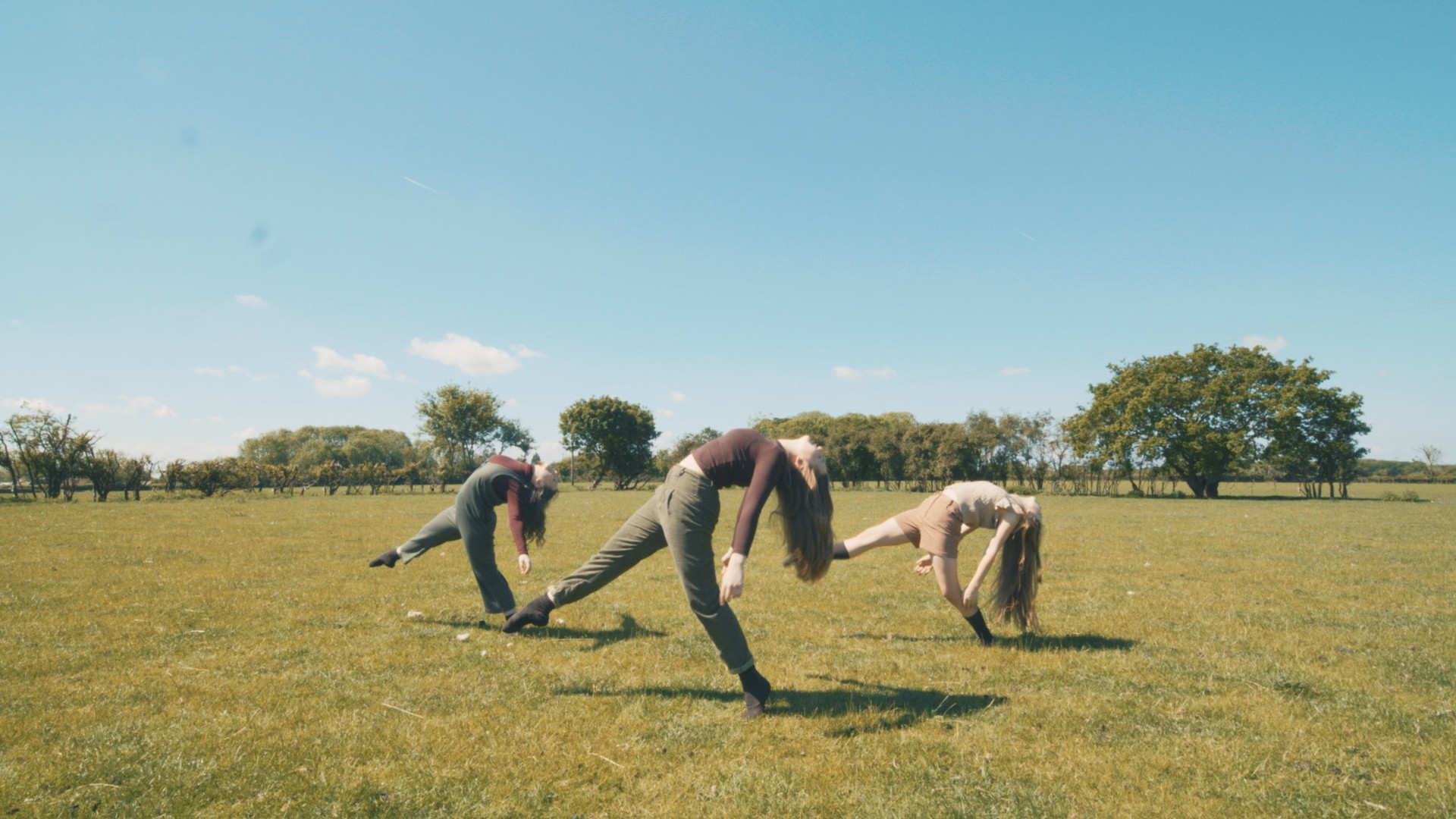 CUCKOO SONG – Director:  James Copeman / Composer: Cosmo Sheldrake
'Cuckoo Song' is a joyous, hypnotic dance experience that celebrates Mother Nature's natural cycle and seasonal routine.
Within a quiet, quintessentially English pasture, under great cumulus white clouds, the young dancers from 28, take the audience on a truly emotive trance like flight.
The contemporary choreography is at once mesmerizingly sculptural and free flowing.
The performers are seen physically fusing with the landscape and then flocking through it like a colourful pagan garland that is caught on the wind.
Cosmo Sheldrake's memorable, folkish melody, is like a hymn, which enables the choreography and the organic camera work to truly soar like a magical murmuration.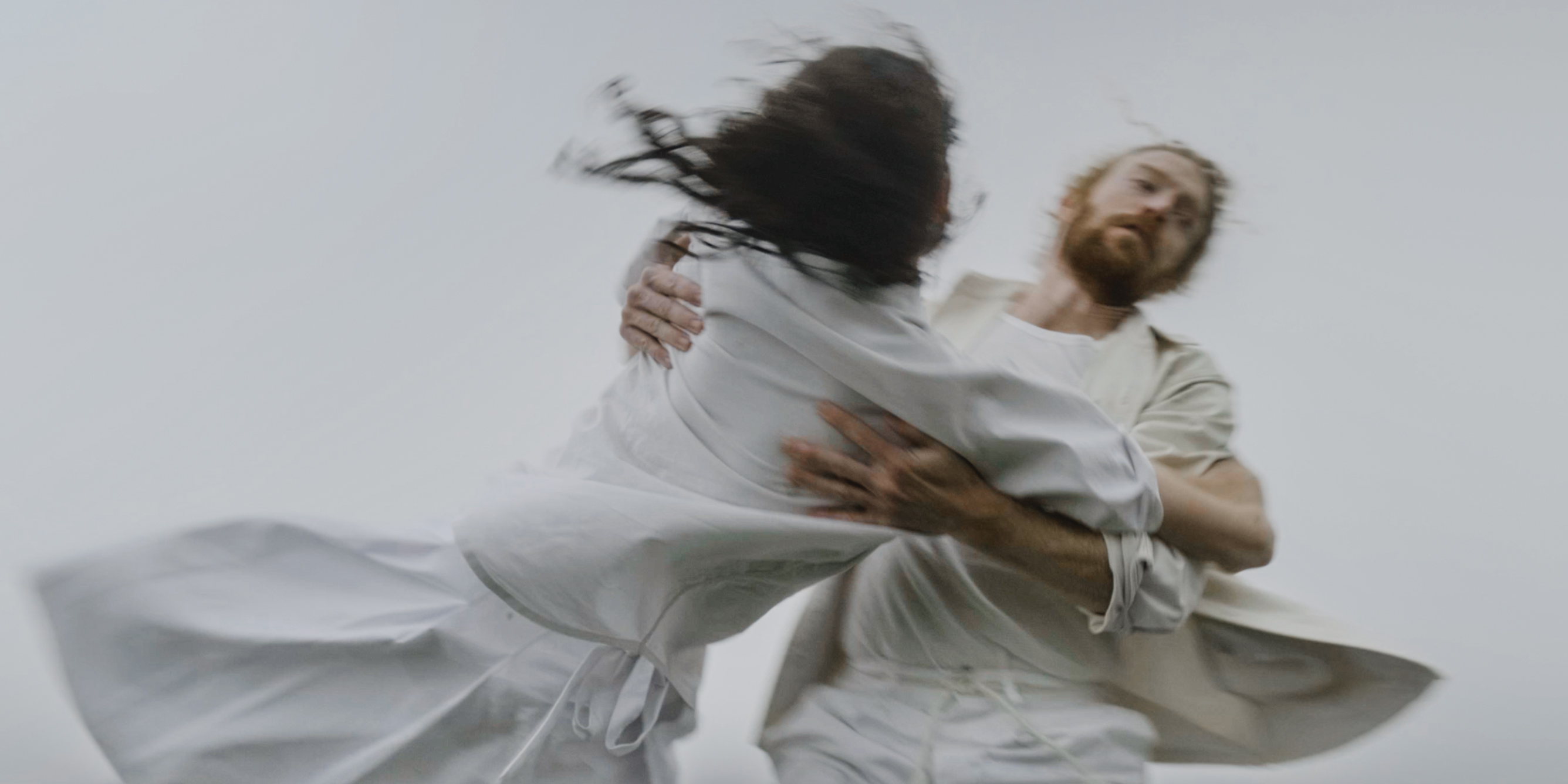 ON MENDING – Co-Directors: Shawn Fitzgerald & Emilie Leriche/ Dancers: Shawn Fitzgerald Ahern, Emilie Louise Leriche, Stephanie Amurao, Alexandria Nicole Clair, Miguel Duarte & Dario Rigaglia
A reflection on the beauty and inevitability of impermanence, On Mending is a short dance film that follows a community's attempt to process overwhelming loss. The film and its characters wind their way through a vast and barren alpine landscape, an abstract land of memory and nostalgia. At its root On Mending is a contemplation on support, on community, on the action of releasing what we can no longer carry with us.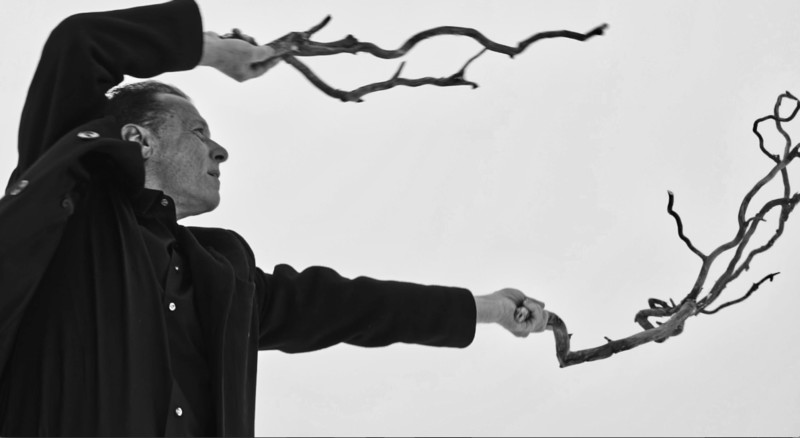 SONG OF SONGS – Director: Douglas Rosenberg
Song of Songs is a deeply personal evocation of the erotic prose poem of the same name that appears in the Old Testament. Shot in black and white with an original cello score, it evokes a cinematic space that is contemplative and austere. Song of Songs turns ritual to art to performance; to be enchanted, enveloped and wrapped in the sublime, the imagined and the familiar.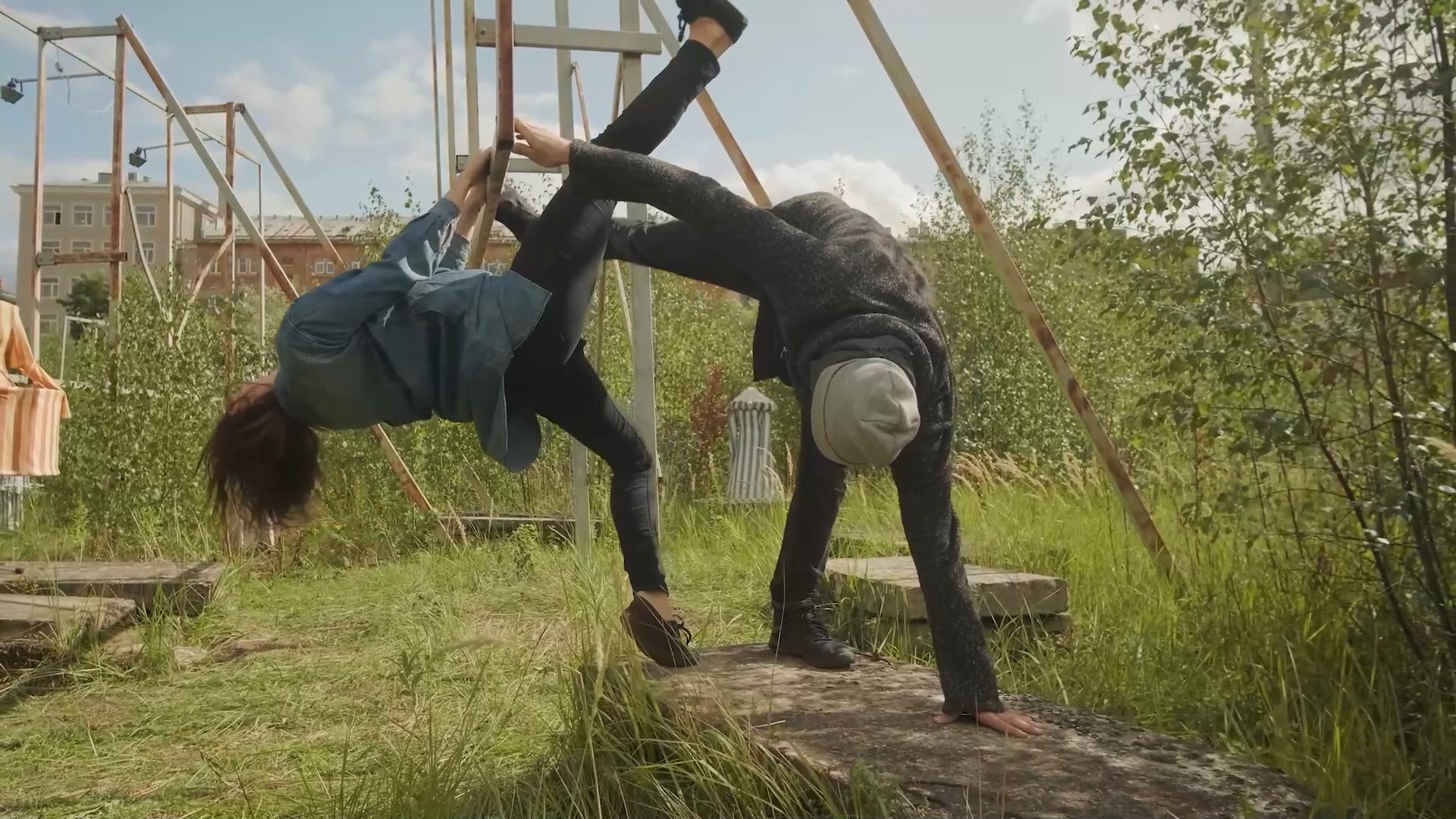 CITY ARCS – Director: Kaspars Bondars / Dancers: Anete Klapkalne, Sabīne Neilande, Jānis Putniņš, Nauris Miķelis Goba & Aigars Larionovs /  Photo: Reinis Inkēns / Composer: Andris Jeziks
City Arcs is an independent dance film project situated in the architecturally diverse Latvian capital, Riga. Inspired by a folk tale which prophesizes that when the city is completed it will sink into the river Dugava. The filmmakers explore it as a living organism in a constant process of building and decaying in a synergy of movement, camera, and urban landscapes.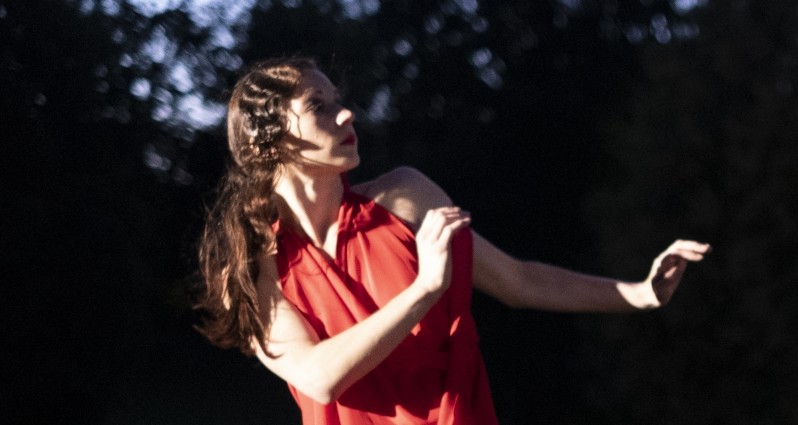 TA MARA – Director:  Iwona Pasińska
This production was inspired by the life and paintings of Tamara Lempicka. Principal photography took place in Park Mużakowski which has been listed on the UNESCO List of World Cultural and Natural Heritage since 2004. The Park is administered on the Polish side by the National Heritage Institute and on the German side by Fürst–Pückler–Park Bad Muskau Foundation.
The film consists of two, polar opposite approaches to imagery, that merge into an ambiguous yet enticing portrait of a woman. One one side, TA MARA is overwhelmed by an artistic frenzy that awakens her inner demon, on the other – she is calm, frozen in a state of perpetual waiting. These extremes, similar to the sides of Muskau Park, form one single unity. The expressed movements of female dancers from the Polish Dance Theater team reflect the elegance, precision and figurality of Łempicka's paintings.
Tamara Lempicka was an exceptional artist – her paintings modern and full of vivid colors. She found inspiration in cubism, neoclassical paintings by Boticielli and motion pictures (which became popular in the 1920's and 1930's). Her lifestyle was as unorthodox as it was scandalous.
Lempicka died in 1980. Her ashes, according to her will, was scattered above El Popo volcano in Mexico. Tamara's paintings are continuously sought after by collectors and pop culture icons, including Madonna, Barbra Streisand and Jack Nicolson. Her turbulent life was dramatized into numerous extremely popular theatre plays. She herself became an icon, her art recognized as timeless.
Only two of Tamaras Lempicka's paintings remain in polish public collections: "Still nature" in the Mazovian Museum in Płock and "Lassitude" in the National Museum in Warsaw.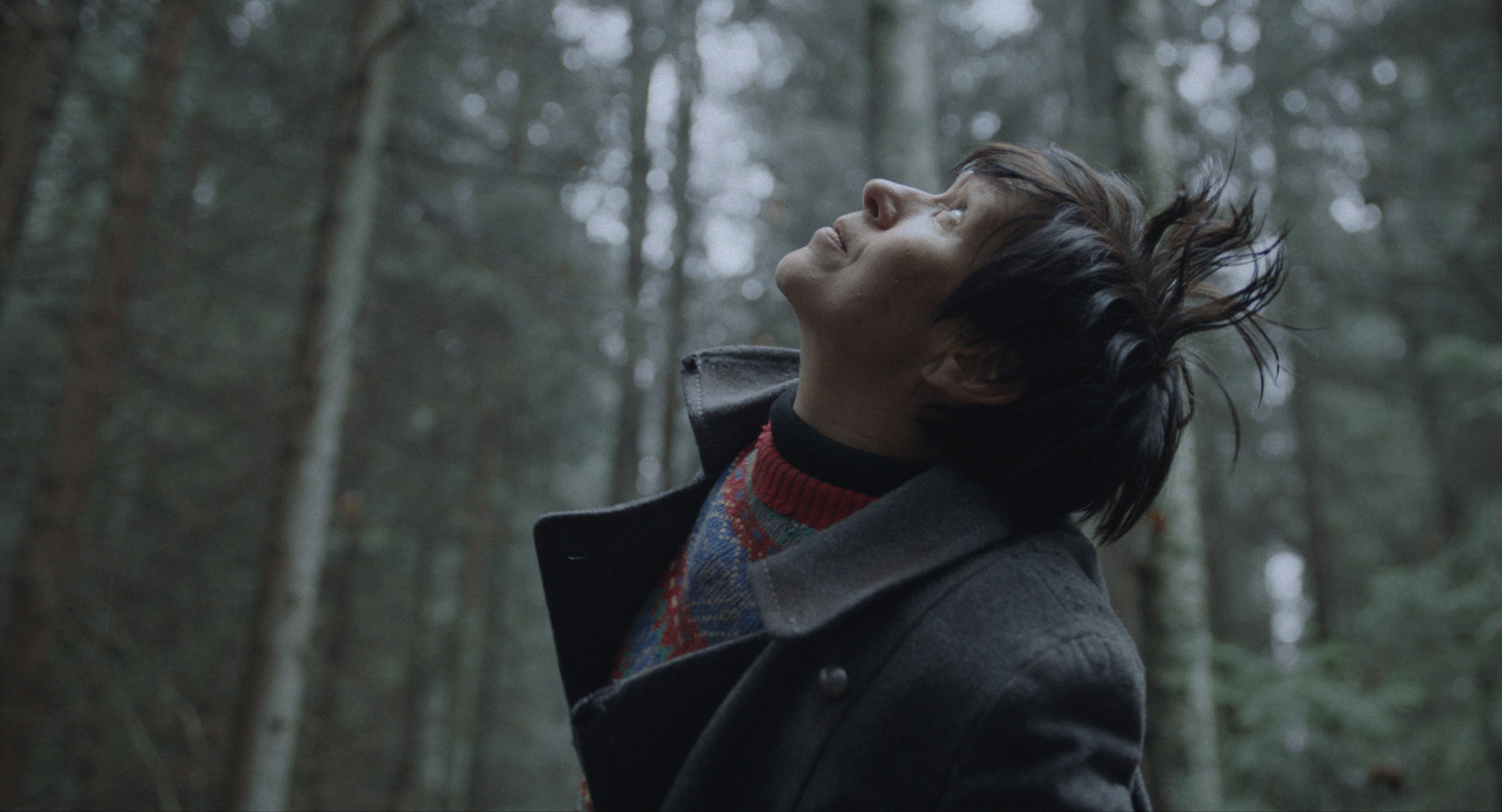 WHEN THE NIGHT FALLS – Director:  Kimmo Leed / Dancers: Virpi Juntti, Jenni Nikolajeff, Pia Liski, Tommi Haapaniemi & Jukka Tarvainen /  Photo: Jarkko T. Laine F.S.C. / Composer: Mari Sainio
The dance film When the Night Falls tells the story of a woman fleeing the horrors of a collapsing society in the near future. Along the way, she encounters people on whose trust her entire future depends on.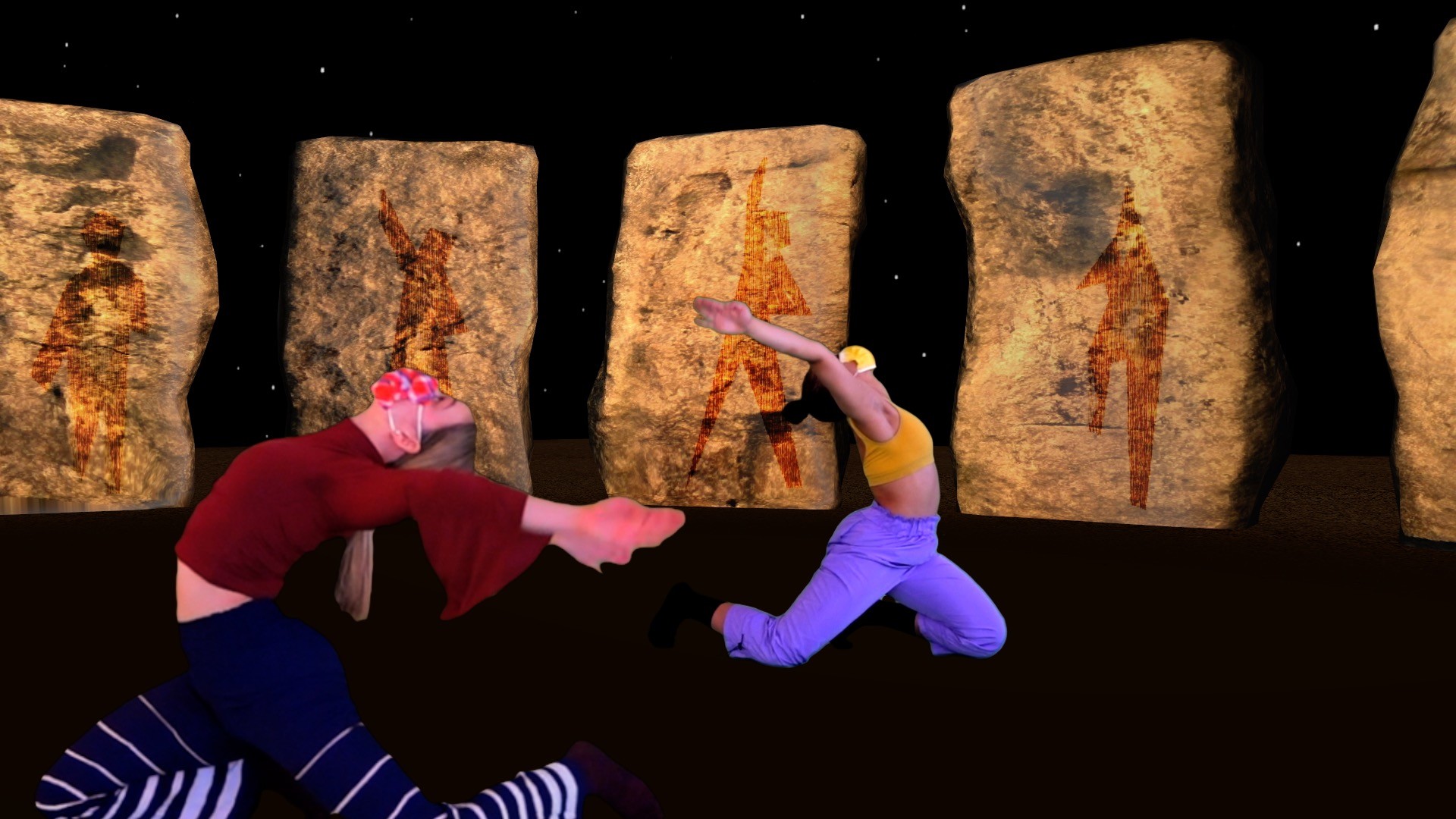 WEHNU SAÏ – Director:  Mitchell Rose /  Music: Billy Goodrum
Wehnu Saï means "unity in many" and was made as a response to the forced isolation of the pandemic. One piece of Africanist choreography is broken into 2-3 second phrases, each performed by one of the 140 people in the department. A torrent of images surge by, but in the midst of the chaos there is the continuity of the single choreographic thread being realized by a great diversity of humanity. It is a visual representation of "unity in many."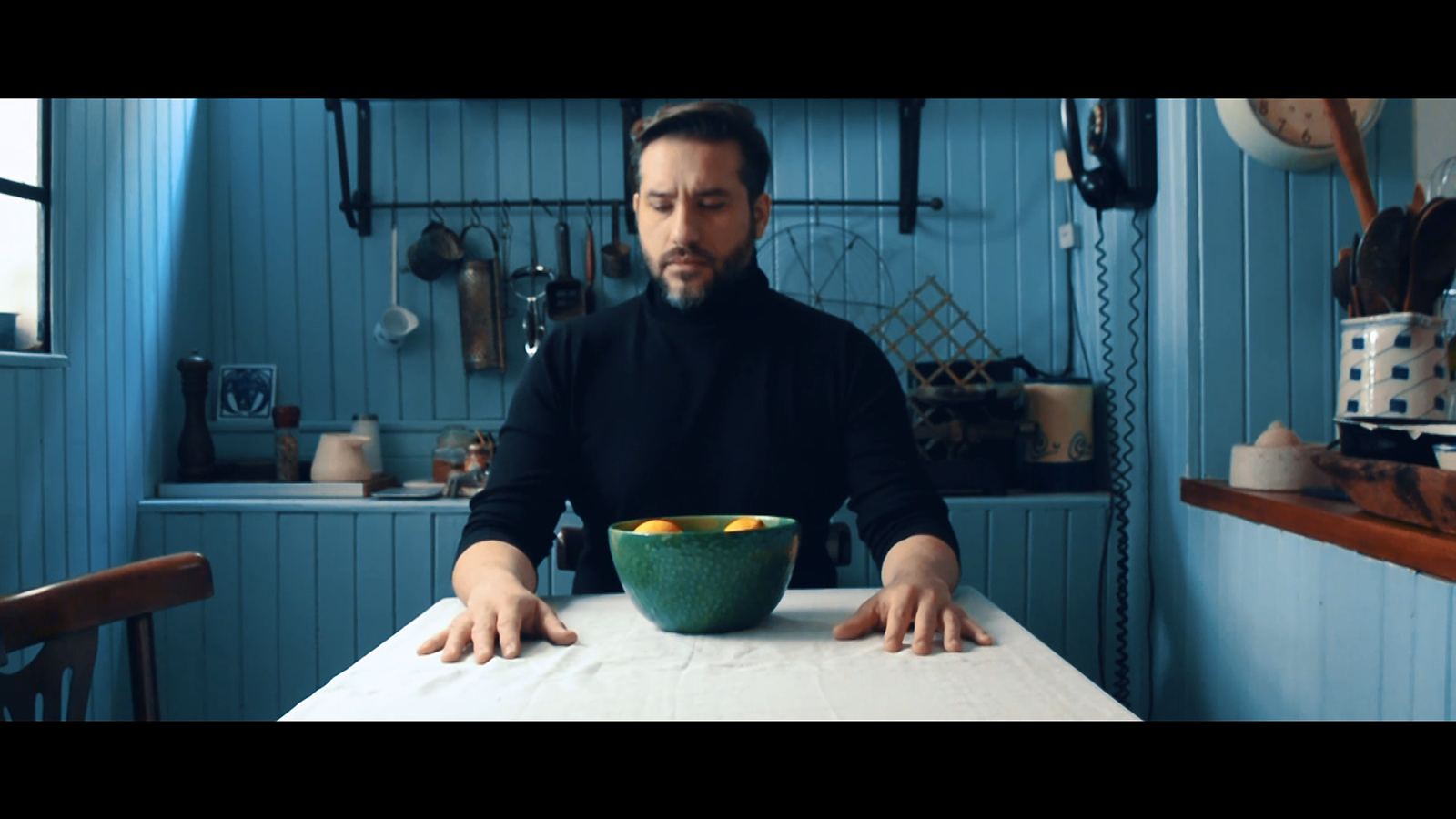 FIGMENT – Director: Delia Hou / Dancers: Fernando Rodriguez, Clara Silveira & Delia Hou
/  Photo: Jeremias Vizcaino
When we long for someone, is who we yearn for a mere figment of the imagination… a distant reflection of the flesh and blood? A deconstructed tango danced behind closed doors reveals the secret complexities of desire and intimacy.
IN REACH – Director:  Tina Kambour / Dancer: Natasha Abu Fadel, Mayu Nagano, Felipe Ramirez, Donnelle Sellers II & Claire Swanson /  Photo: Josh Bivens
In Reach, a screendance, explores the yearning for connections to self, others and to the world at large. Filmed in both indoor and outdoor locations, the dancers weave together a narrative of loss, renewal, and compassion.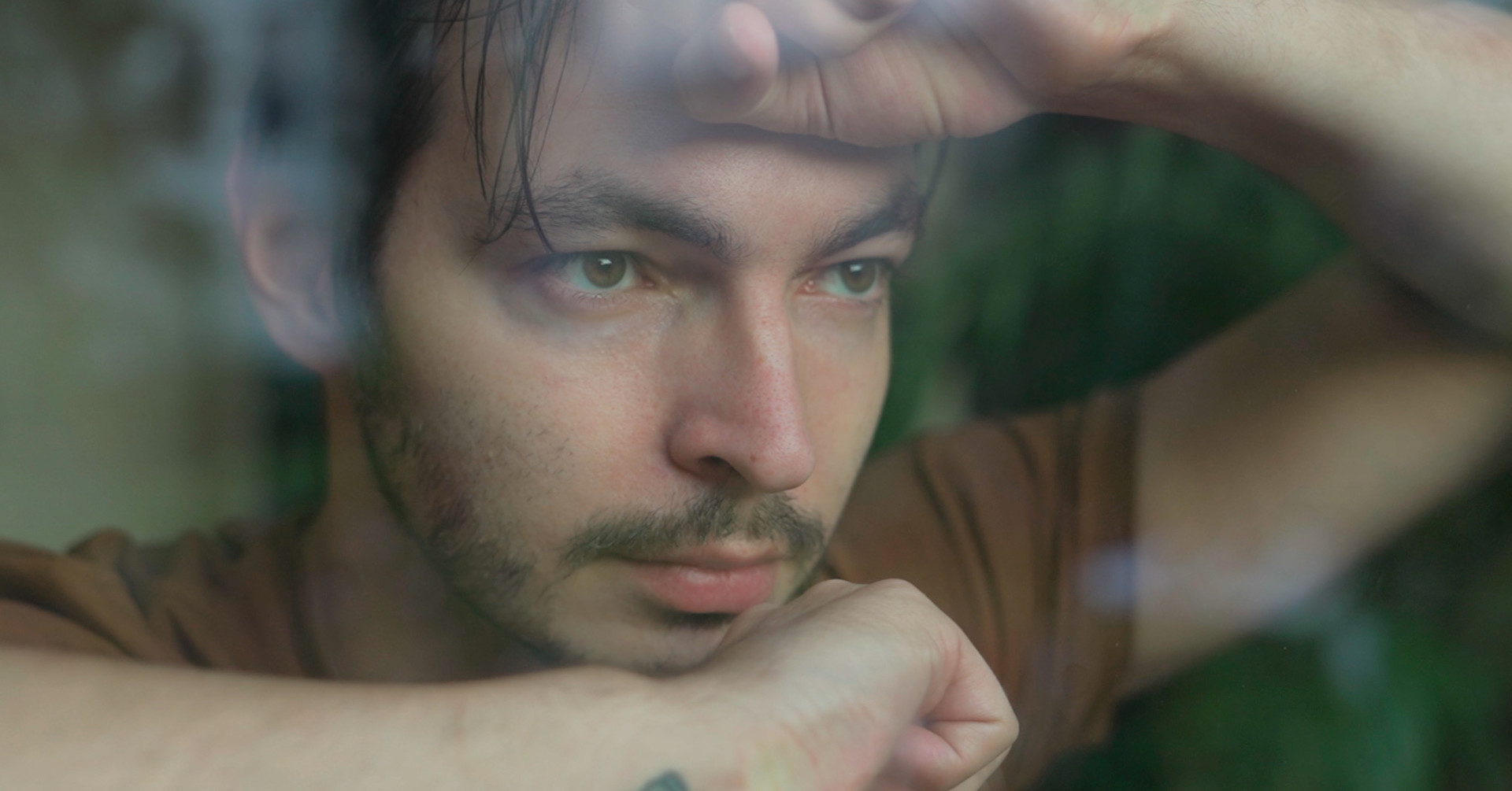 REFRACTION – Director: Damien Bourletsis / Dancers: Jordan Malfoy, Fabien Faucil  & Colas Lardeau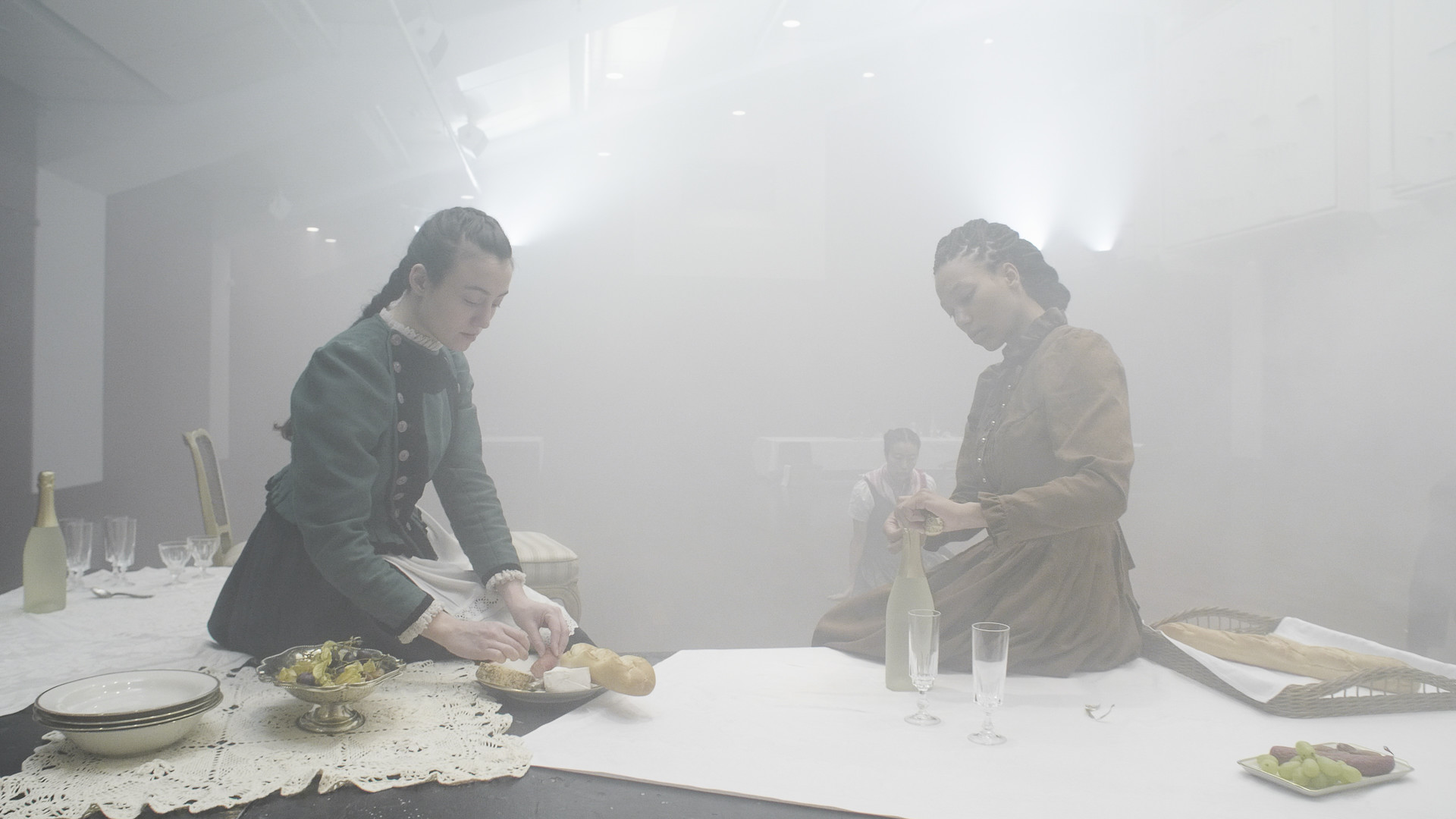 PICKNICK – Directors: Verena Billinger & Sebastian Schulz / Dancers: Sakurako Awano, Magdalena Dzeco, Camilla Fiumara & Challenge Gumbodete
"Picknick" is a dance music video showing four dancers in traditional costumes around the situation of a picnic. Set to a song by already late American hip hop artist XXXtentacion and starting with a close up of one dancer breathing, the camera moves around the scene in a one-shot. While two dancers meet to eat, open a bottle of champagne and clink glasses, the two others move through a minimalist choreography that potentially speaks of loss, sadness, speechlessness, emptiness and despair. All the while shifting the focus, the camera shows the dancers trapped in some kind of non-space and non-time: an undefined, characterless room and an apocalyptical contemporary future. And thereby addresses topics of and asks questions about our very own present societies and ways of dealing with each other.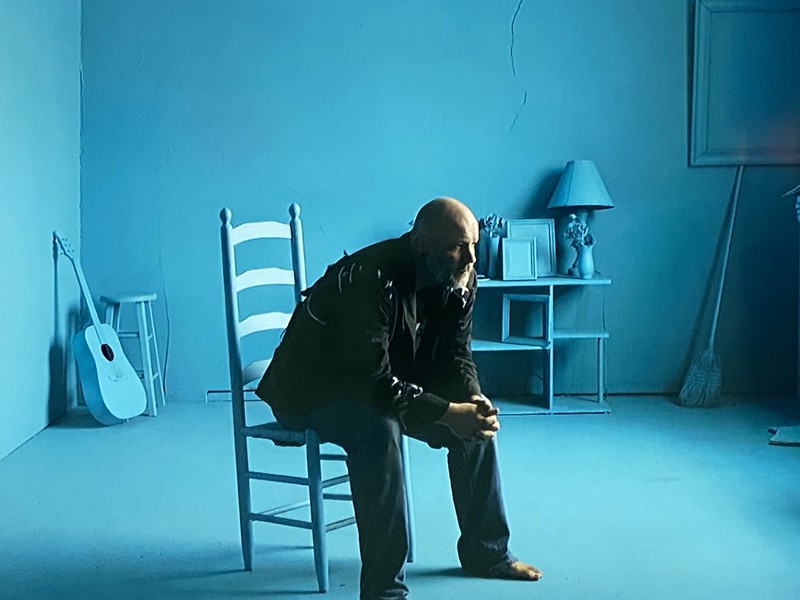 SEETHER – Directors: Alex Maness & Jim Havercamp / Dancer: James Morrow
The body is a vessel and the vessel is boiling. Toxins are removed when boiling and what is being boiled and removed is toxic masculinity. Seether is a film that explores Jack Halberstam's The Queer Art of Failure in an attempt to find alternatives to conventional understandings of success in a heteronormative, capitalist society and to cultural criticism that claims to break new ground but cleaves to conventional archives. This archive is shedding away levels of conditioning, boiling them away, queerly failing, to find a new sense of wholeness/ agency. The vessel is seething and when the seething subsides, the new vessel is whole.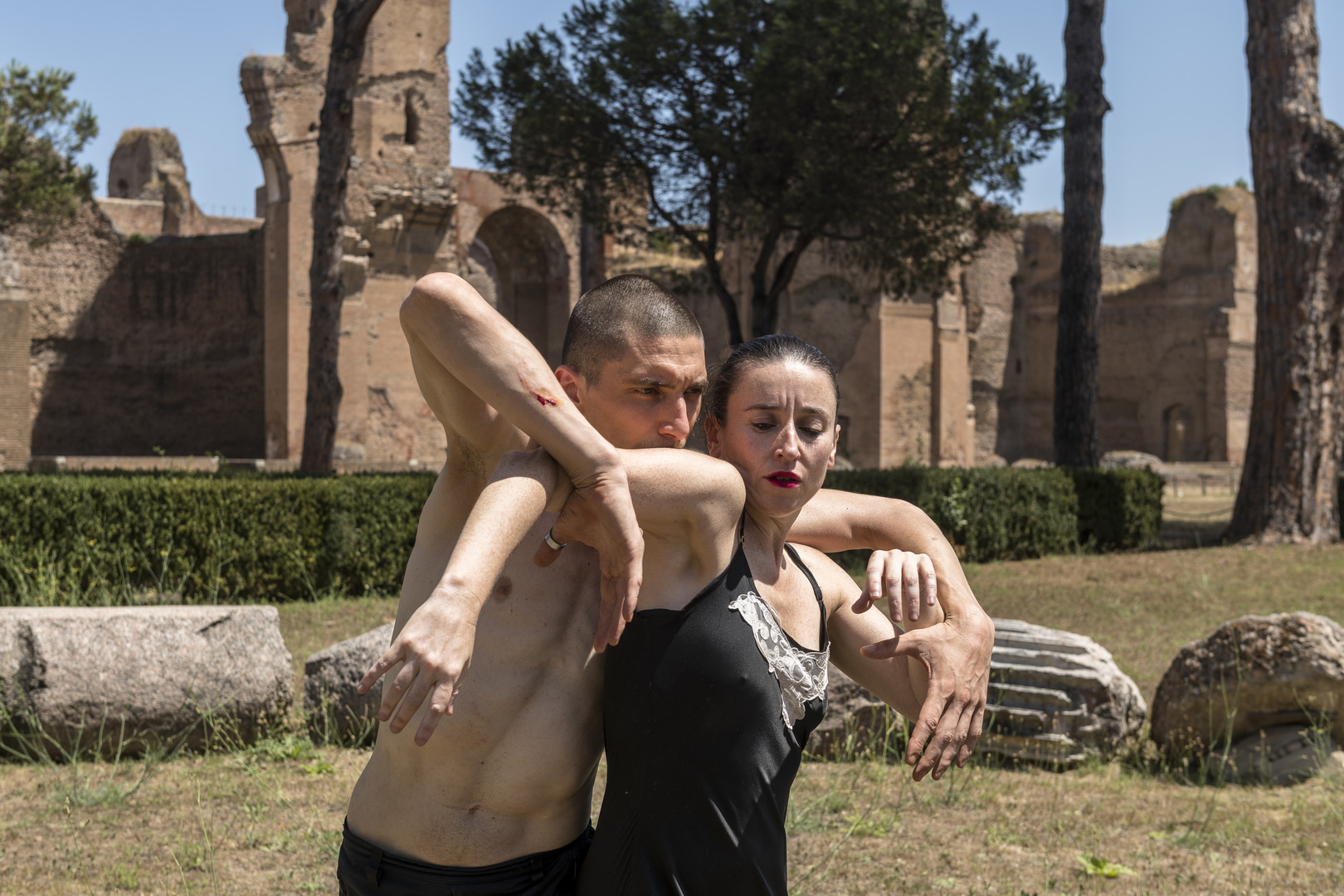 RADIX 2 – Director: Cristiano Leone / Dancers: Iratxe Ansa & Igor Bacovich
RADIX, conceived and directed by Cristiano Leone, is an audio-visual project that promotes a dialogue between contemporary creation and historical heritage.
RADIX 2 stars the Basque choreographer and dancer Iratxe Ansa and the Italian dancer Igor Bacovich.
Through this artistic video, Iratxe Ansa and Igor Bacovich pay homage to the cultural heritage of two anti-fascist intellectuals, the Spanish poet of Italian origins Rafael Alberti and his wife, the writer Maria Teresa León.
Having fled Franco's Spain, the Alberti's arrived in Rome following a long period in exile. During their time in Rome, Rafael Alberti wrote the poetic anthology Roma, peligro para caminantes, while Maria Teresa León wrote her vibrant autobiography, Memoria de la Melancolía.
In the short movie, the dancers (couple in life and art, just like Alberti and León) recite some verses extracted from these two works, evoking both the severe pain of a life in exile and the hope for a new beginning in the city that had just welcomed them: Rome in the 1960s. Both città Eterna (Eternal city) and città Sparita (Vanished city), Rome in the 1960s is the fierce city depicted by Fellini, in which the excessive baroque architecture coexists with ruins covered with inscriptions of love and politics.
The soundtrack is conceived for the occasion by the Spanish composer Marc Álvarez, who pays tribute to the orchestral compositions of Ennio Morricone and Nino Rota, restoring a lifeline that connects ancient Rome to the tempo of the 1960s.
In RADIX 2, the Baths of Caracalla are not only a magnificent setting: they become protagonists of the video as the dancers, whose bodies blend with the spaces of the ancient Palestre, the Caldarium and the Frigidarium, spreading like shadows over the roman mosaics and reinhabiting the openings that once hosted majestic statues.
The words of Rafael Alberti and Maria Teresa León, evoked by the dancers within this setting, acquire a powerful symbolism. The Baths were built by the emperor Antonino Caracalla who in 212 AD issued the Constitutio Antoniana, an edict that granted Roman citizenship to all the inhabitants of the empire.
In a time of political crisis, marked in recent weeks by the tragedy of the Afghan exiles, RADIX 2 is a tribute to all the people who are forced to leave their country and to those who live a form of exile for having chosen to defend their ideals.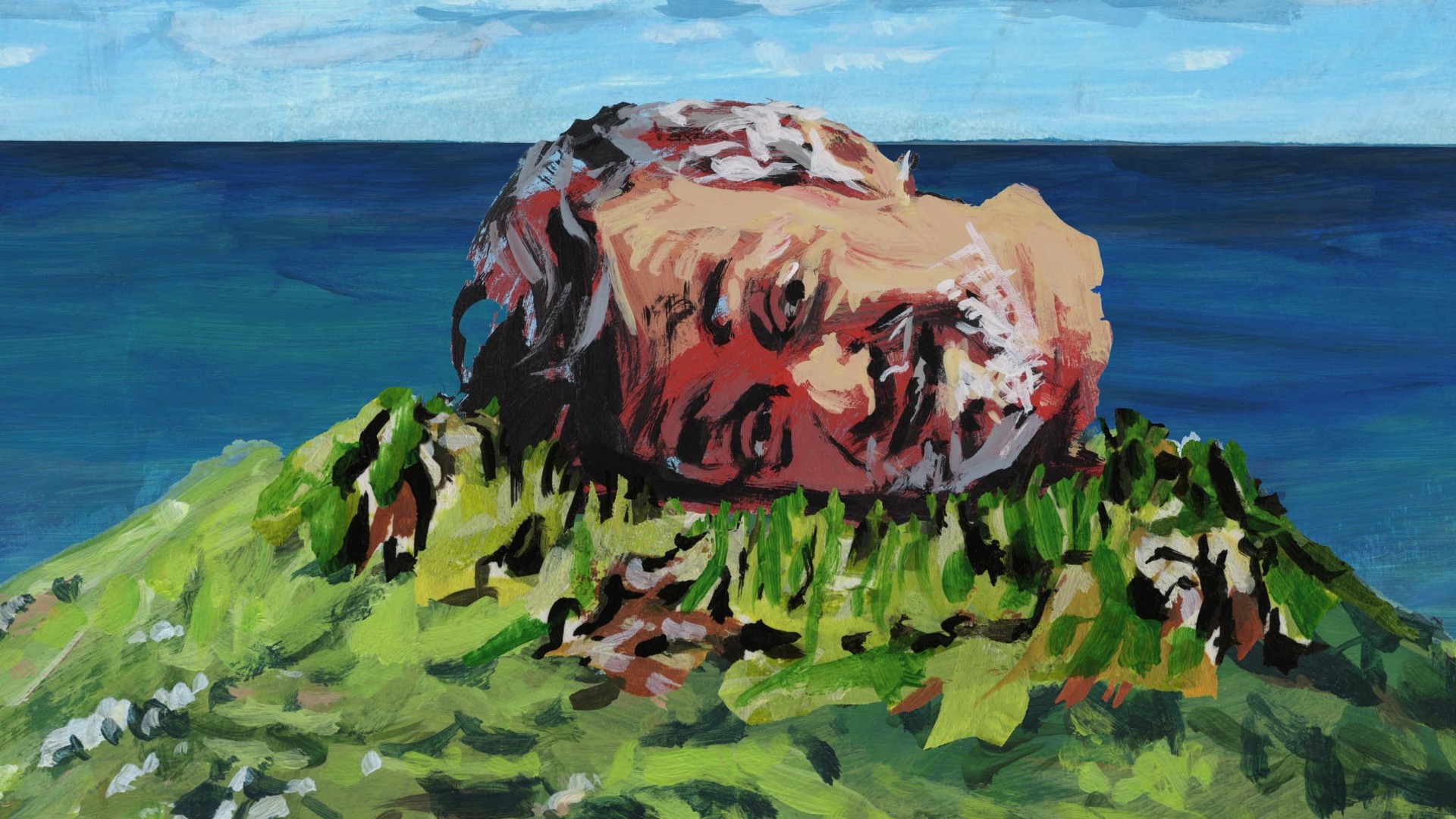 THEY DANCE WITH THEIR HEADS – Director: Thomas Corriveau / Music: Guido del Fabbro
The severed head of a choreographer is held captive by an eagle on a desert island. With a dazzling mastery of drawing and painting, this animated short unexpectedly takes us into the sensitive world of an artist madly in love with dance.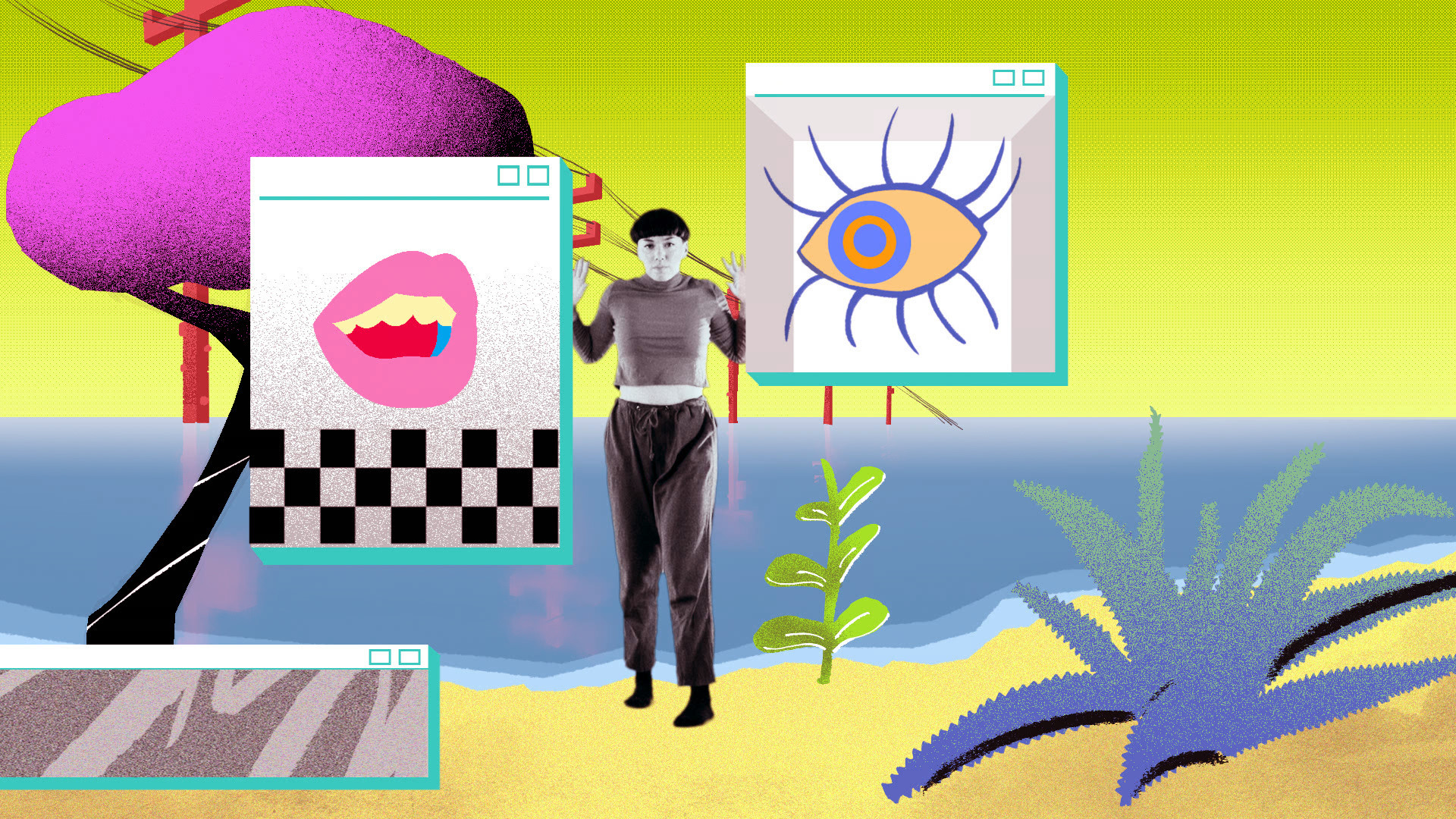 TRUE SOUND FAÇADE – Director: Laura N-Tamara / Dancer: Kino McHugh  /  Photo: Bella Riza  / Music: Narae Chung
"True Sound Facade" is a poetic dance and animation film in which a dancer realises their digital self feels truer than their real world self. It was commissioned by the Barbican museum in London and stars dancer Kino McHugh.
By combining live-action and animation, the film becomes a celebration of how our inner and outer lives merge with each other playfully in the act of artistic creation. It takes inspiration from the japanese notions of 'Honne' – the true sound, one's true feelings – and tatemae – the façade we put up to live in society.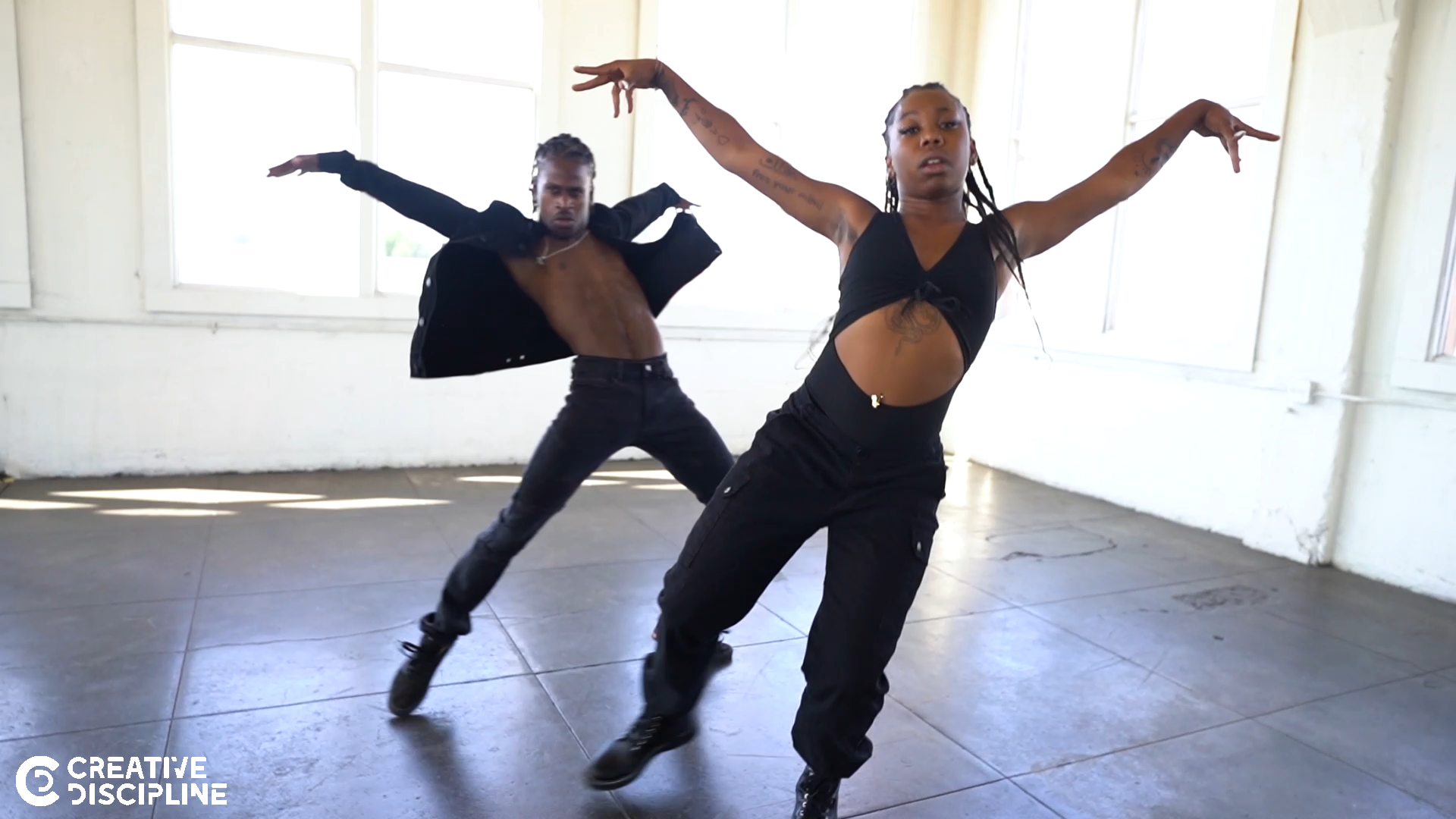 MELANIN VIBES – Director:  Cyrian Reed / Dancers: Jeffrey Wilson Boykin, Gabriella Bridgmon, Izabella Bridgmon, Desirre Brown, Shanivan Epps & Semya Ogeare Ogeare / Music: Adam Vidiksis
"Melanin Vibes" is the discovery and conscious awareness of your skin and being proud of the layers of your existence. Recognizing and reframing the perception of how others view individual layers of talents. This piece also explores movement variations in connection to the fusion of various genres of dances that are solely driven by musical composition
VACCUM – Director:  Edya Stern / Dancers: Alma Livne, Bertwin Ravi D'souza, Cecilia Bartolino, Dora Schembri, Edya Stern, Eleni Papaioannou, Hayato Yamaguchi, Hoyoung Im, Karen Fantasia, Koral Peleg, Kiryat, Kyra Jean Green, Lia Ujčič, Nadja Häussler, Olivia Bouis, Sanusi Deji, Oworonshoki,  Spencer Everett  / Music: BOOGZBROWN
Art can be positive and energizing, it can raise a smile, bring joy and excitement. It is an early and significant characteristic of any culture. But beyond that, It is a practice in which the spirit and values of our community can be shaped, molded and expressed. Art is born from personal and social conflicts, and introduces those conflicts to an audience, forcing the public to ask itself questions often ignored.
Through art, our collective and personal subconscious raises to the surface, allowing us to examine it and better understand ourselves and our surroundings.
Slowly, but steadily, art has brought about changes in world orders, among other things, by being a way to talk about things we could not talk about, until they were presented to us as they were viewed by artists.
In a time when performance art drops to the bottom of government and national priorities, and for many of us – entirely shut down, I asked dance artists around the world how it affected their self-image and self-worth.
This film deals with the impact of the covid-19 pandemic crisis on stage artists' mental state, as an image of the profound impact of the absence of stage art on society.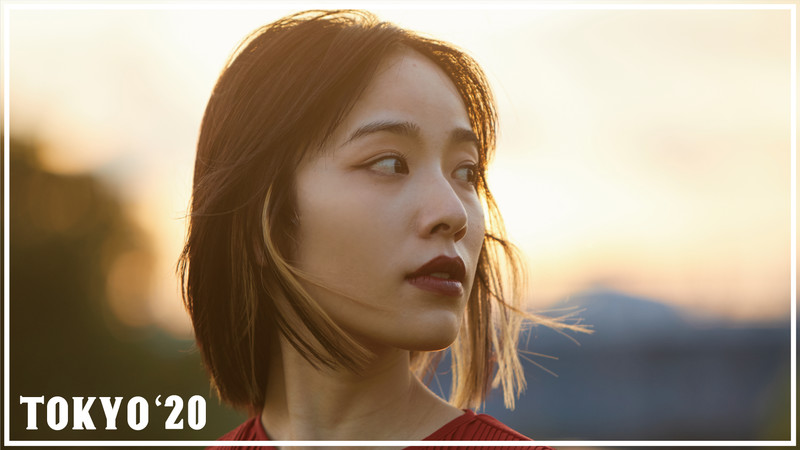 TOKYO '20 – Director:  Yuya Matsutaka / Dancers: Rina Mizumura, Shota Sotodate & Bucket Drummer MASA
Tokyo in 2020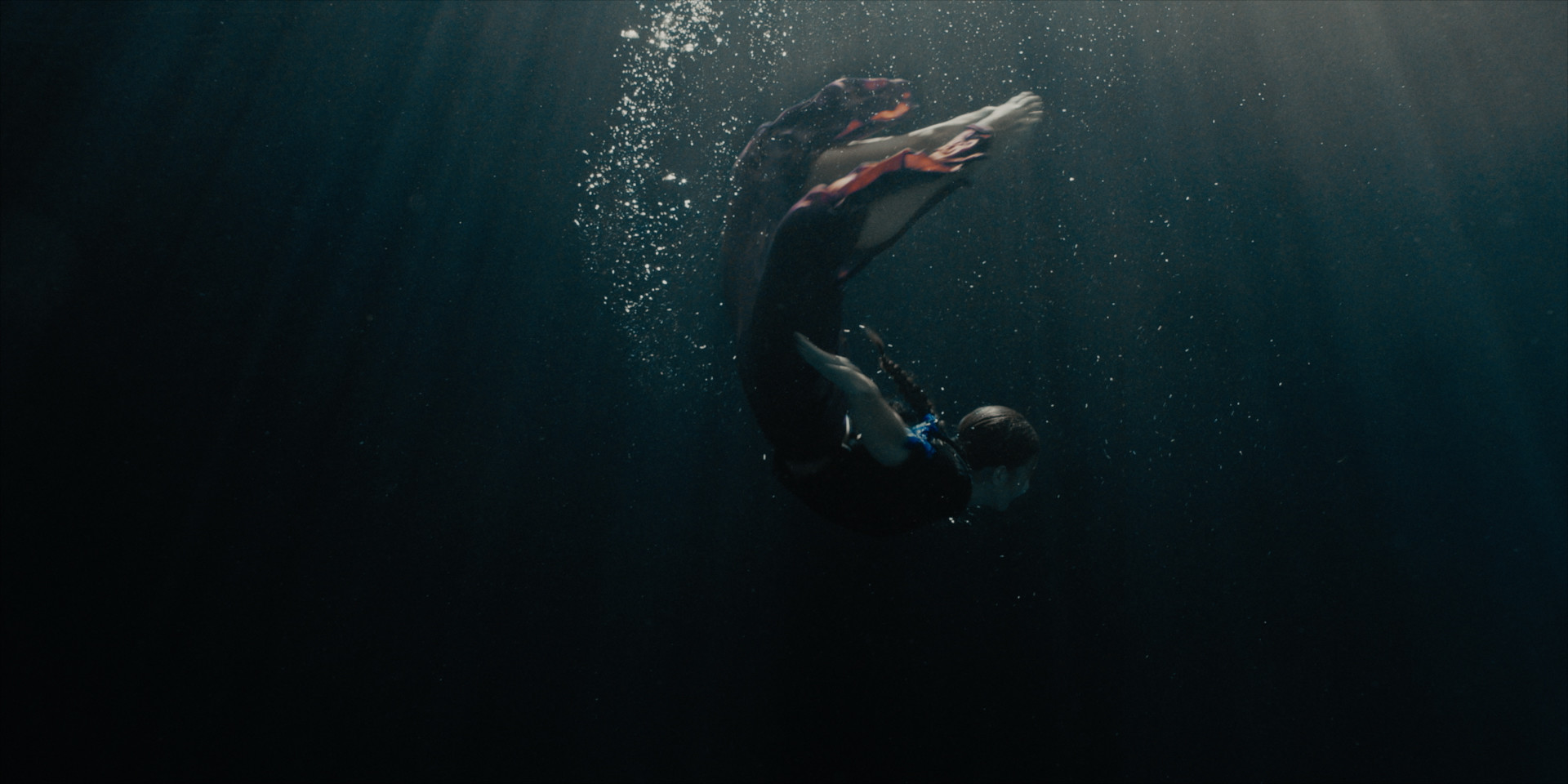 EXHALE – Director: Moniek Van Der Kallen / Dancer: Alicia Verdú Macián /  Photo: Erwan van Buuren
Exhale starts in shock, when a traumatic event makes you aware of your vulnerability. Your reality has been affected. Can you trust your senses? Exhale evokes reflection, letting go of your anger and overcoming the feeling of powerlessness. And ultimately regaining confidence in your own instincts and body.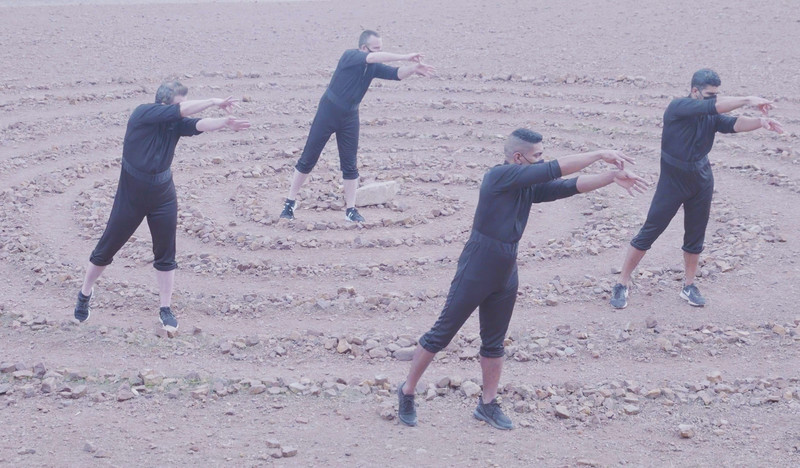 SEEK/AFTER – Director: Sean Dorsey / Dancers: Sean Dorsey, Nol Simonse, Raúl Torres-Bonilla & Will Woodward /  Photo: Annalise Ophelian / Music: Frida Ibarra
Set in a dream-like rocky landscape, SEEK / AFTER is a short dance film directed by award-winning transgender choreographer Sean Dorsey.
SEEK/AFTER is part of a series of 6 dance films created for Sean Dorsey Dance's multi-year project THE LOST ART OF DREAMING.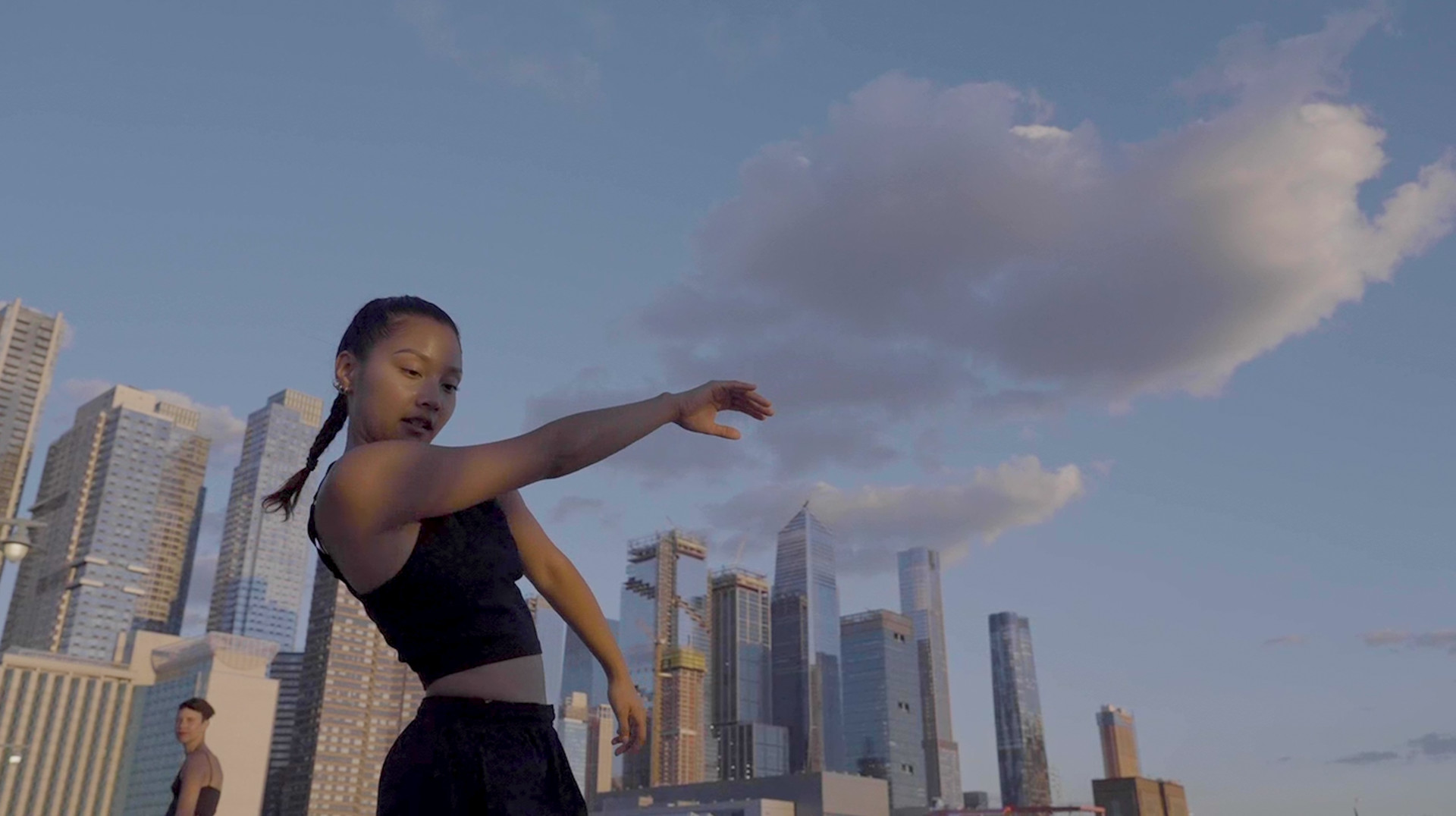 WAIT A MINUTE – Director: Marta Renzi / Dancer: Selina Shida Hack /  Photo:  Elsa Stallings / Music: Ana Egge
Dancing turns out to be a way to say hi, an invitation to play, and a challenge to move from awkward outsider to willing partner, all buoyed by the infectious groove of Ana Egge's music.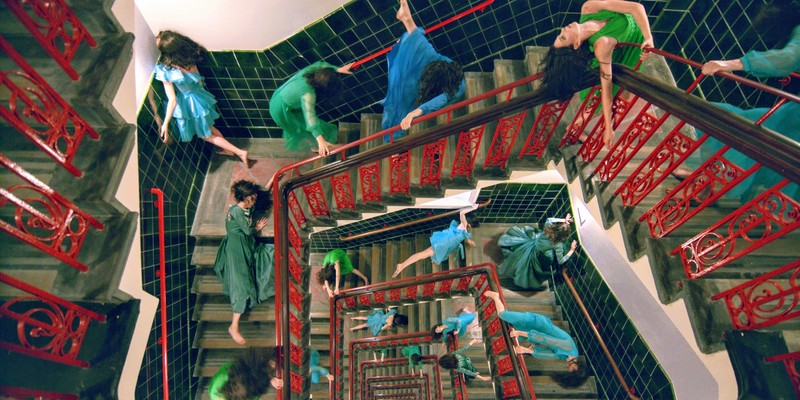 VOID – Director: Claire Marshall / Dancer: Erin O'Rourke /  Photo: Saroj Kumar Chauhan / Vocalist: Erin O'Rourke
Winding upwards, gazing downwards, slinking, sinking, vaulting, halting, a solitary figure, dancer Erin O'Rourke journeys through an old labyrinthine staircase as a metaphor of her psyche. Moments of déjà vu and multiple selves emerge in a dance film that conjures ideas of psychological entrapment of women trans-historically.
1-MINUTE SELECTION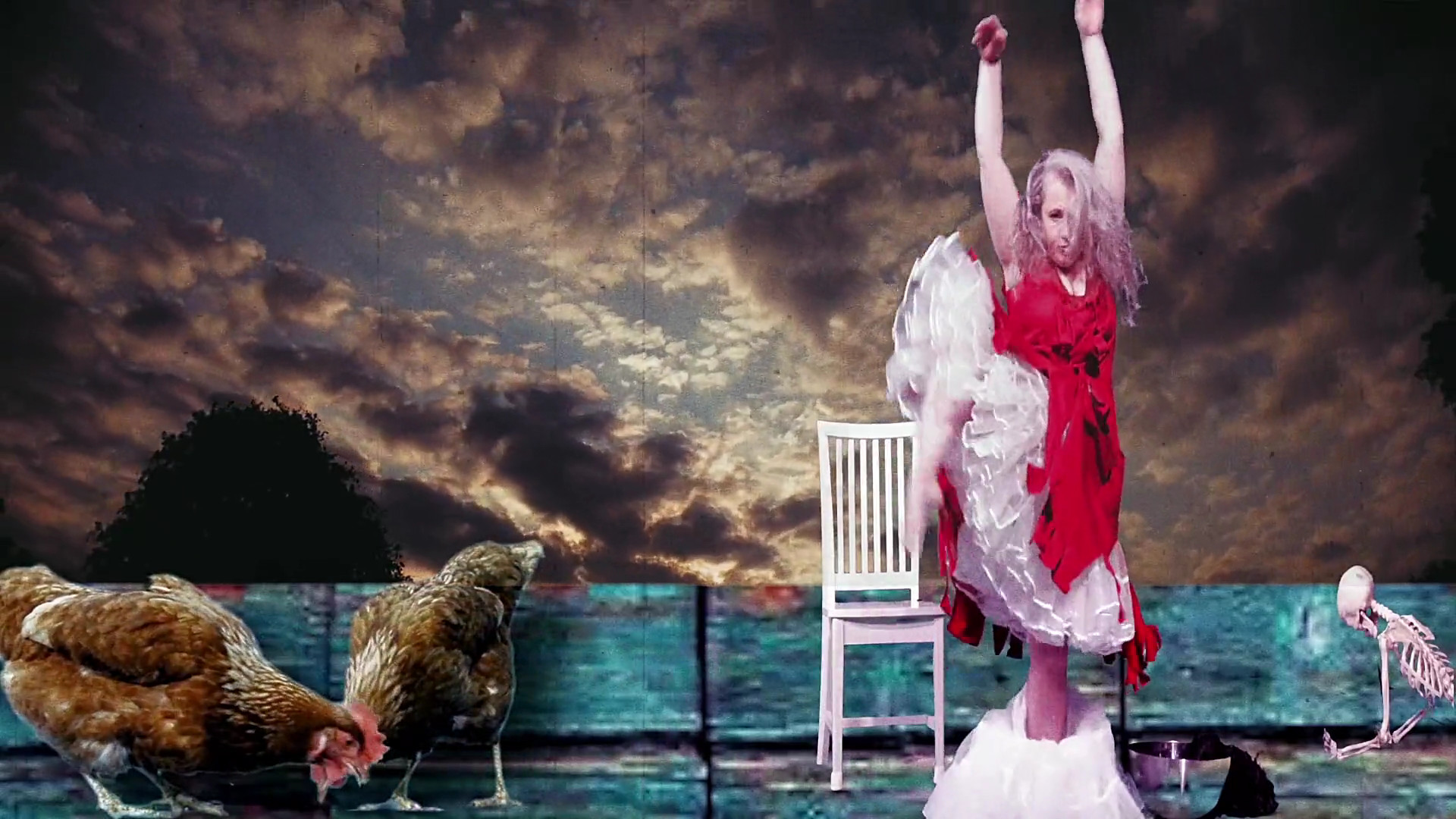 UN·FIXED STILL LIFE OF DOLLY S. DALÍ… A MICRO EPIC – Director: Jennifer Scully Thurston / Music: Christopher Scully-Thurston
A "coming of age" parable OR cautionary tale, of a woman turning into a ​Dalí​ painting.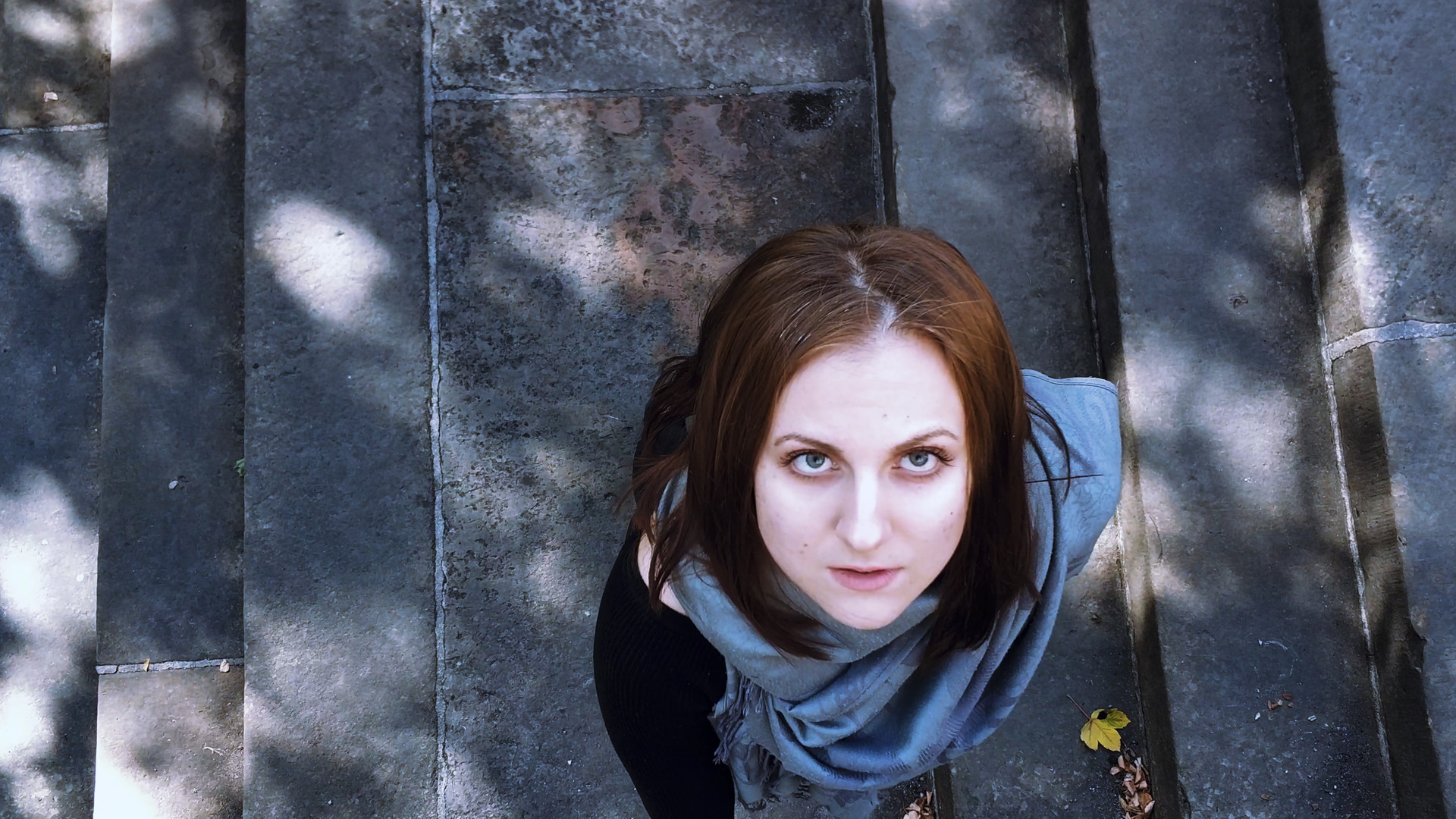 SOLO #2 – Director: Uladzimir Slizhyk / Dancer:  Darya Tarasava /  Photo: Ivan Slizhyk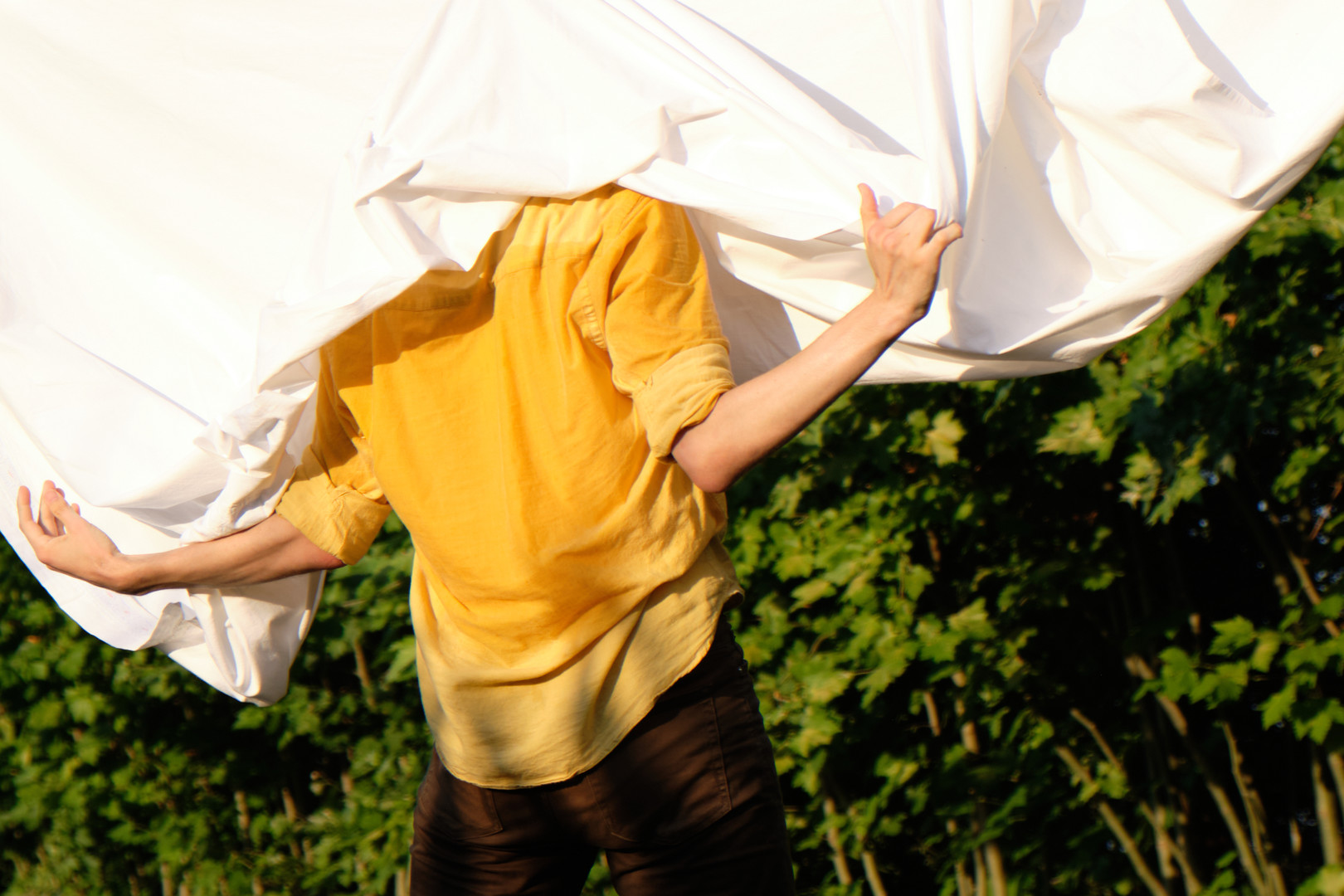 IF WHITE IS BODY – Director: Serena Panariti / Dancer: Matteo Ferraresso / Music: Grégoire Blanc
This experimental short-film called "Se il Bianco è Corpo" (If White is Body) is a video dance project, designed between the first and second Italian Covid19 lockdowns.
Most of this experimental short film is atmosphere: the main actors are the changing natural lighting, music and framing.
If White is Body is questioning the relationship between body and space, researching the theme of relationship between the individuals and what surrounds them.
Today, we confirm the need of feeling close to each other and against each other: we lost the concept of vital space at a time when the emergency situation imposes a necessary distance from the objects and bodies of others, tightening the contours of the proxemic bubble of each of us. The fear of others and the risk of forgetting the social value of the body are thus progressively increasing.
"If White is Body," then, aims to problematize this fragility, which is daily fed by oxymoronic relationships at a distance, trying to investigate new possibilities of expression.
The symbolic meaning of the color white is fundamental: like an infinitely rewritable void, it gives materiality to the body and at the same time reveals the incorporeality of the space, ready to be filled.
The primary need of the body itself is projected onto the void offered by white.
The shadow itself, as a projection of corporeality, tries to become a body, filling a white space into a possible dialogue between ourself and the world.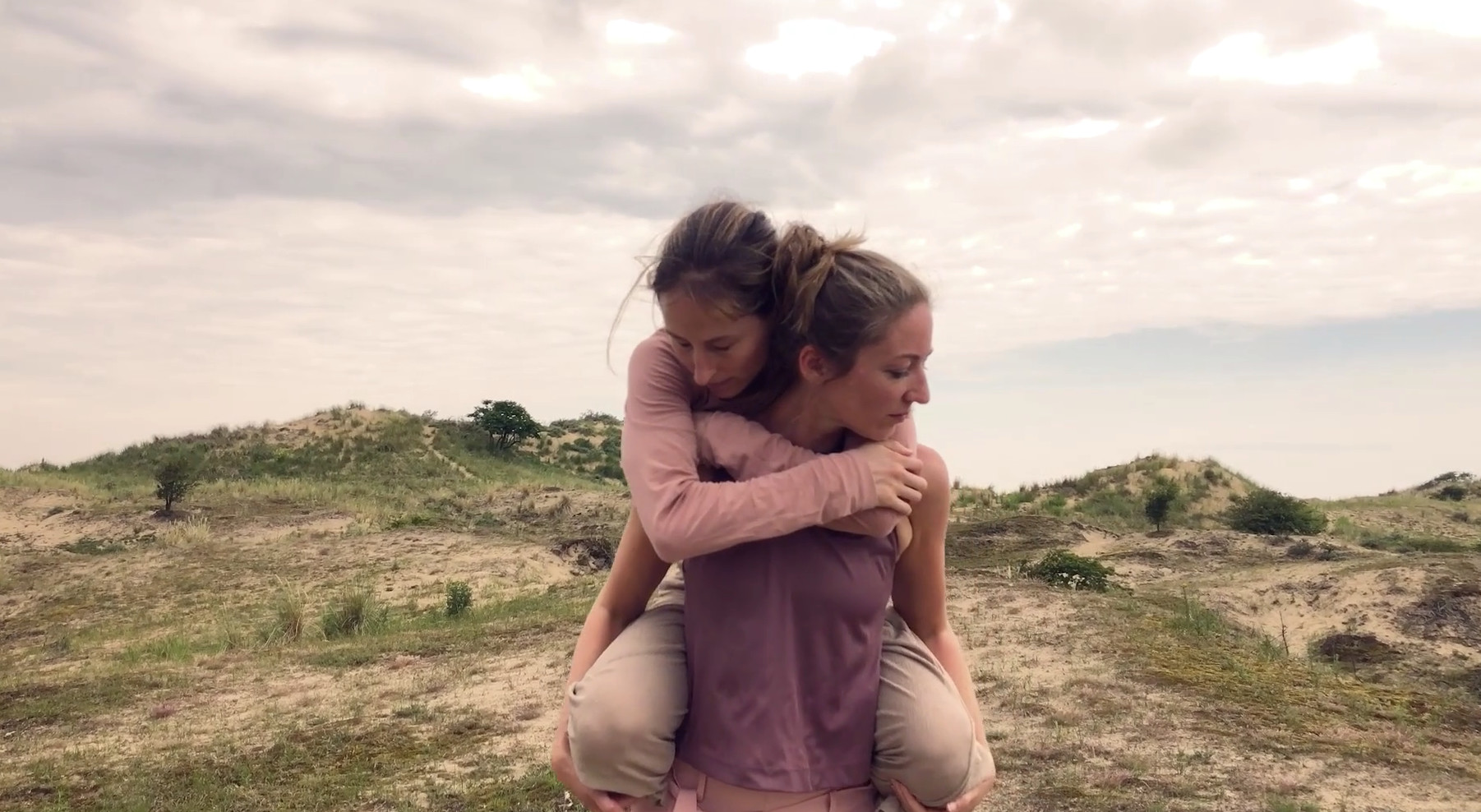 MIRROR OF SOULS – Director: Sanne Clifford / Dancer: Anastasia Kostner /  Photo:  Jasper van Bladel / Music: Amir Swaab & Hadewych van Gent
This one minute dance film shows an intimate meeting between the self and another as a mirror and a friend. By reflecting what we recognize of ourselves in the other, we learn when to lean on or trust each other and when to stand on your own feet.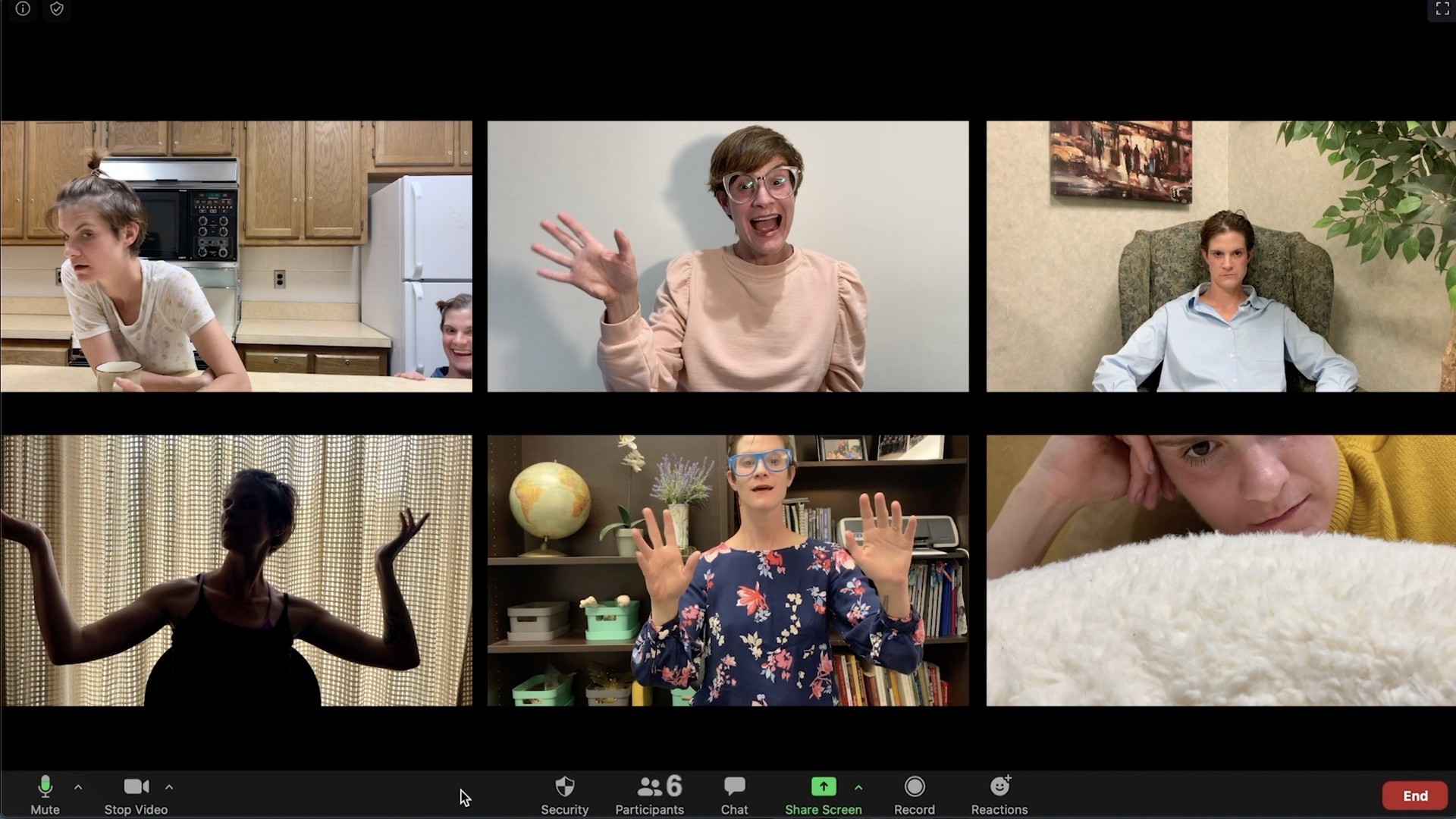 A BRIEF INTERRUPTION – Director: Jen Guy Metcalf / Dancer:  Renay Aumiller
The host of a video conference is interrupted too many times so she ends the meeting, but not in the way she intended.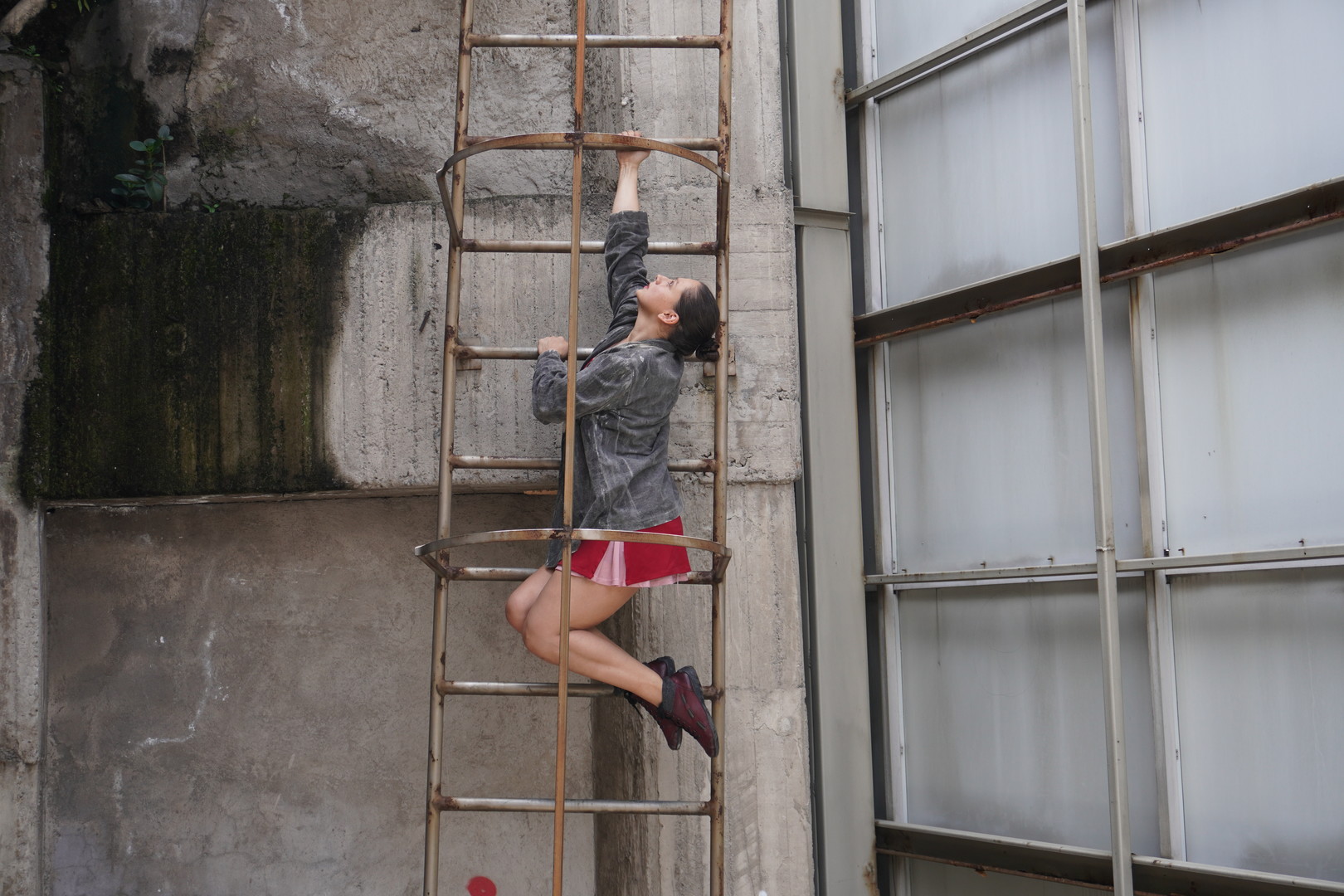 DEOXIDIZATION – Directors: Ekaterina Ignatova & Terry Araujo / Dancer:  Ekaterina Ignatova /  Photo:  Antón Ignatov / Music: Fernando Villarreal
When the custom is a habit, the being rusts, the absurd submission is a constant that is only broken by taking the oxygen out of a past of confinement, and daring that the energy be reborn and become a vital struggle … gain strength, deoxidize, detach, release…
SHIFTING TOOLS – Directors: Francesca Santamaria & Mattia Cursi / Dancer: Francesca Santamaria  / Music: Claudio Juan Averoff Rico
A moving body is a perfect machine where all its elements operate a continuous game of shift, replacements and variations. Music writes (gives) the rules of the game. A camera becomes the player who combines and manages the infinite possibilities that are revealed from multiple perspectives. Who is the conductor of this orchestra?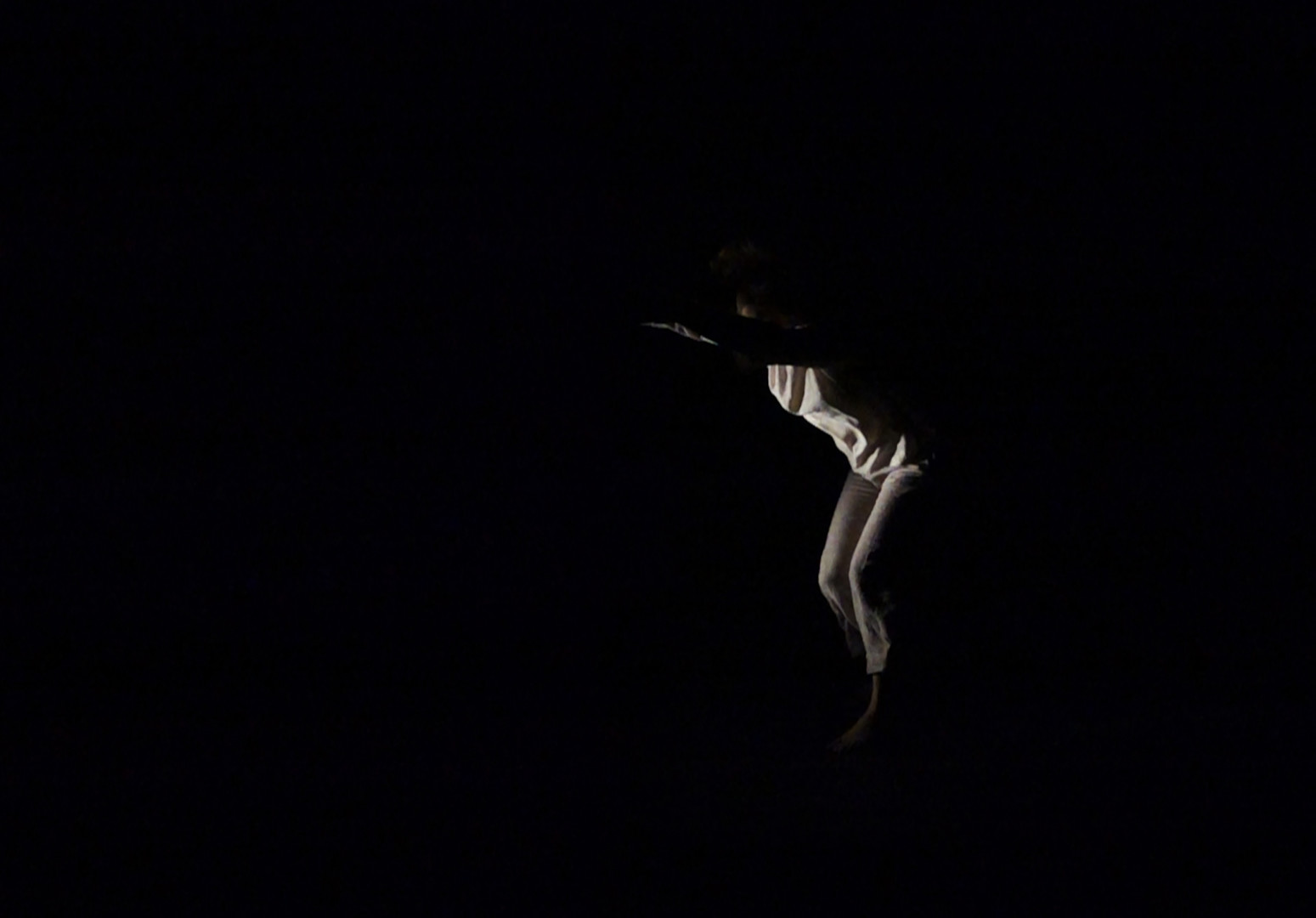 HIGH WINDS & SLIPPERY SURFACES – Directors: Pernille Spence, Corinne Jola & Zoë Irvine
In High Winds & Slippery Surfaces a fleeting body fights to maintain control of their movement as they find themselves in an unstable and unpredictable environment. The film experiments with the friction between physical action, sound and space to awaken the kinaesthetic sense of the viewer.
Repeated disruption in the flow of action and sound together with the abrupt changes between involuntary and choreographed movements creates a dark, unsettling viewing experience as the sonically immersive environment takes the viewer beyond the screen supporting a greater sense of awareness of the space surrounding them.
High Winds & Slippery Surfaces was a 'One Minute' commission by GOAT media and Screen.dance.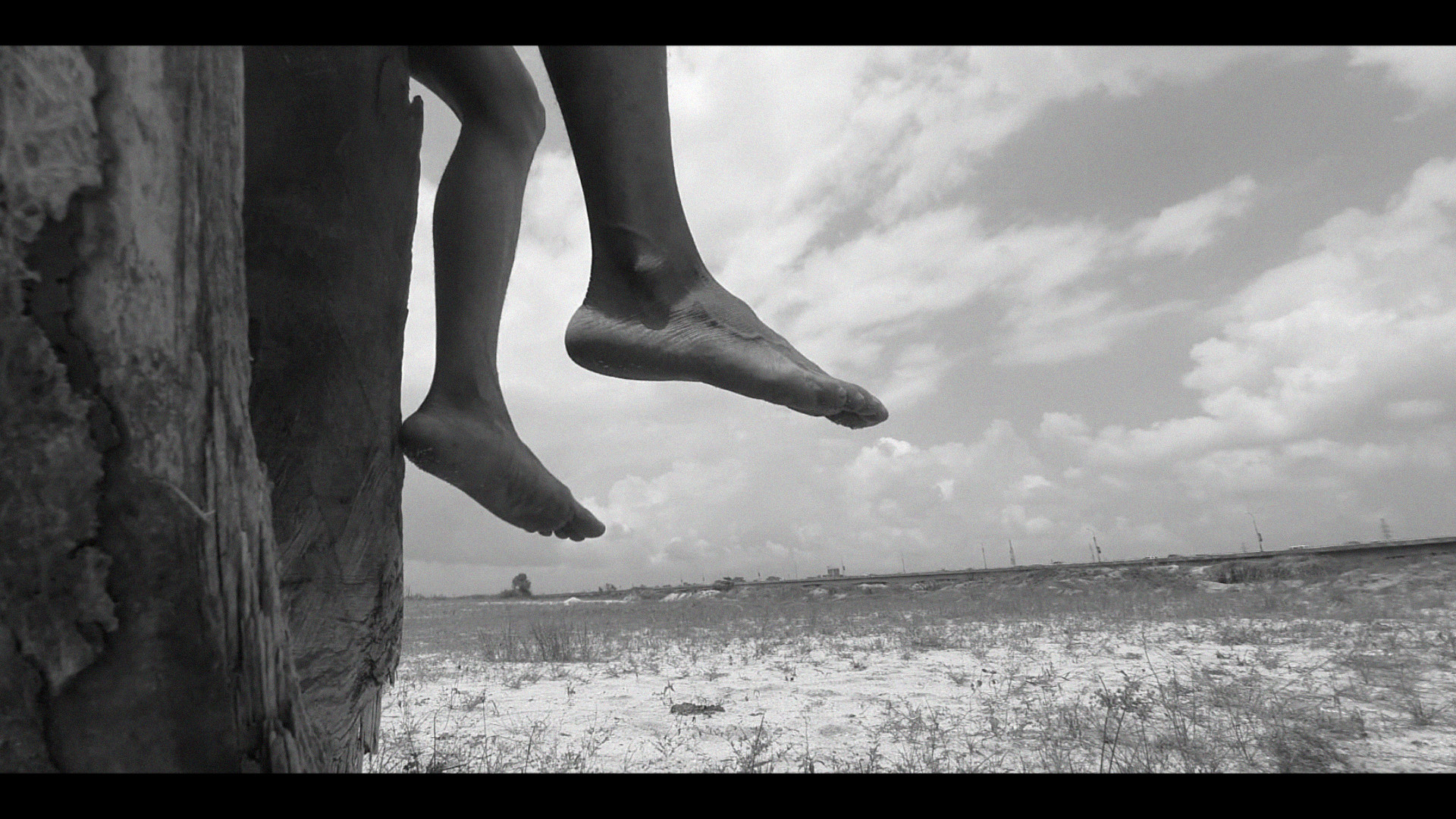 ENOUGH – Director: Oluwaseun Godwin Usman  / Dancer: Pearse Olufemi
This film highlights one of the many perceptions of people that constantly exhibit anger and how it affects them directly. It also tries to help them find a voice and means of embracing and nurturing this emotion as against dwelling on its negative outlooks.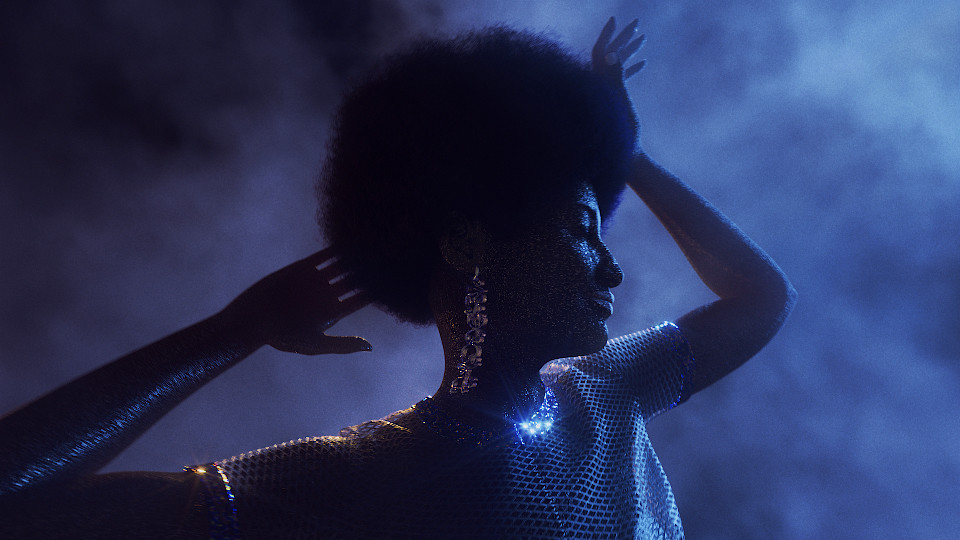 VEXOH — A MEMORY CAPSULE – Director: Cyrill Durigon  / Music: Nodey
Sometimes dreams feel like memories.
Do you remember when was the last time you felt carefree?
Do you remember before the world pandemic?
The parties, the music, the crowd. It was a soft summer night, and we danced together.
Lighthearted.
Keep the memory in mind before it vanished,
because sometimes memories feel like dreams.
SOCIAL DISTANCING – Director: Blas Payri / Dancer: Artemis Sacantani & Peter Jolesch /  Photo: Rafel Arnal
When the distance is created within the home: the separation of an old couple living in the same space.
This was filmed in a single shot where the camera and each of the characters take different directions to reveal the distanciation.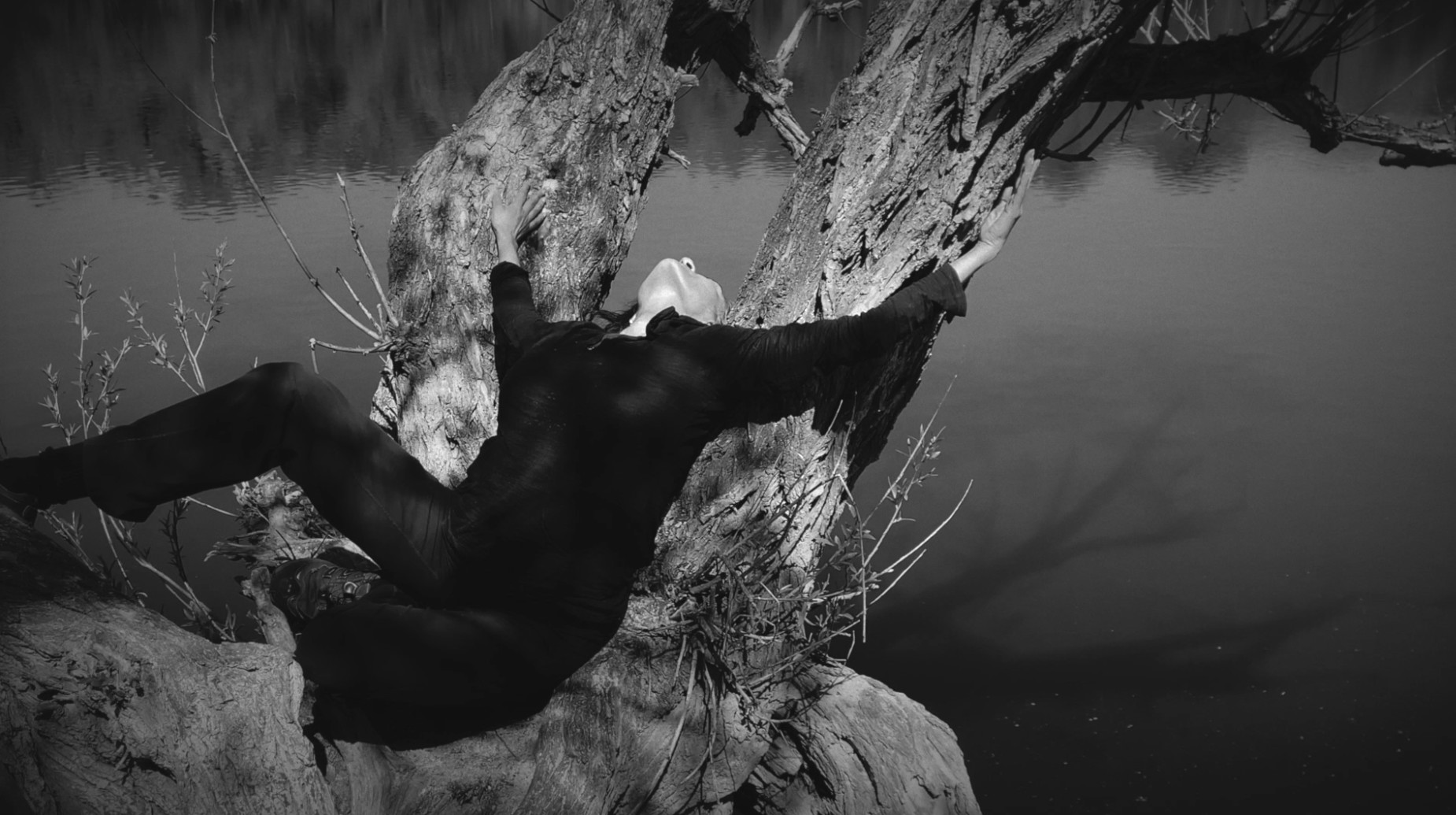 LISTENING TREE – Director: Darren Johnson / Dancer: Ananya Chatterjea
A tree on the banks of the Mississippi: What stories does it hold? Multiple branches embedded in our environment, Listening Tree affirms our relationality with life-forces of our world.