Contestants 2020
SWEDISH SELECTION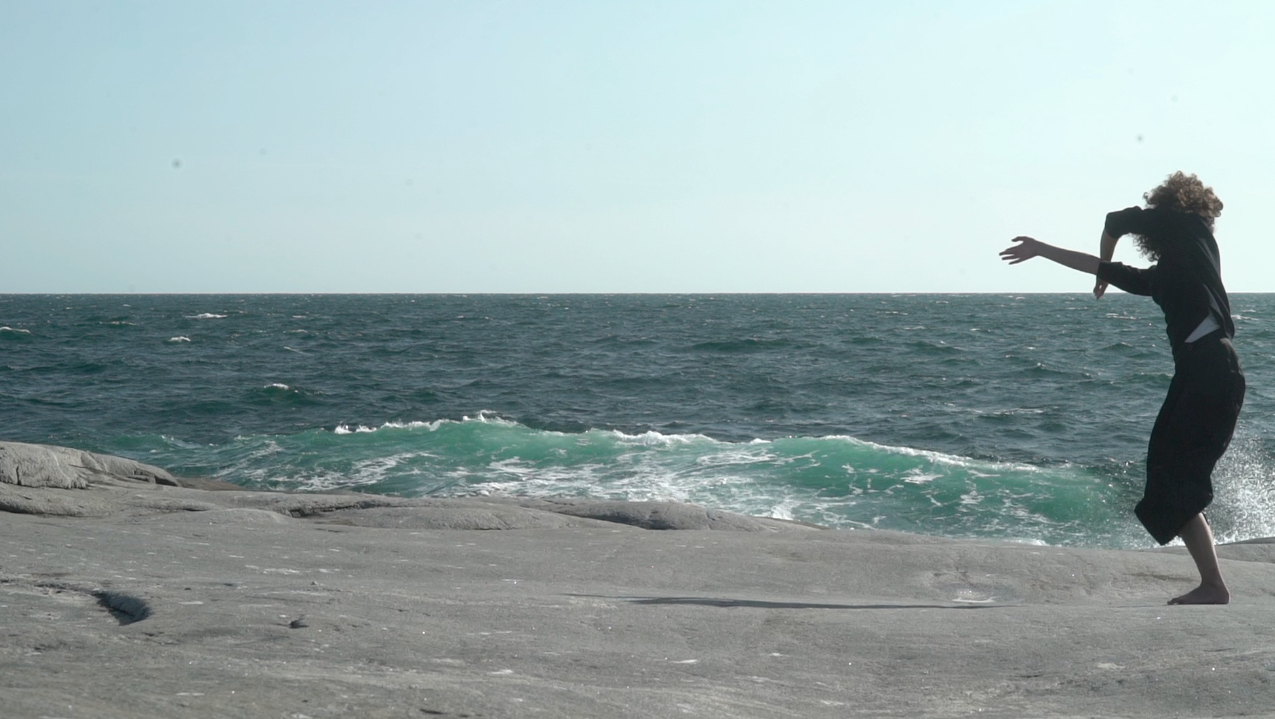 MÖRHOLMEN REVISITED
Vind och vågor och ett stycke svart tyg spelar kontrapunktisk med rörelsekonst på en avlägsen klippö i Skagerack.
En månghövdad kör lockar eller förskräcker på en närmast arkaiskt posthomerisk plats. Hoppas förstås att dansen och naturens scenografi ihop med ljudläggningen kan förföra i båda filmerna.
Dansimpro möter upp elementen på Sveriges västligaste klippiga utpost.
Director: Peter Uhr Performer: Sarah Vella
Sweden – 8´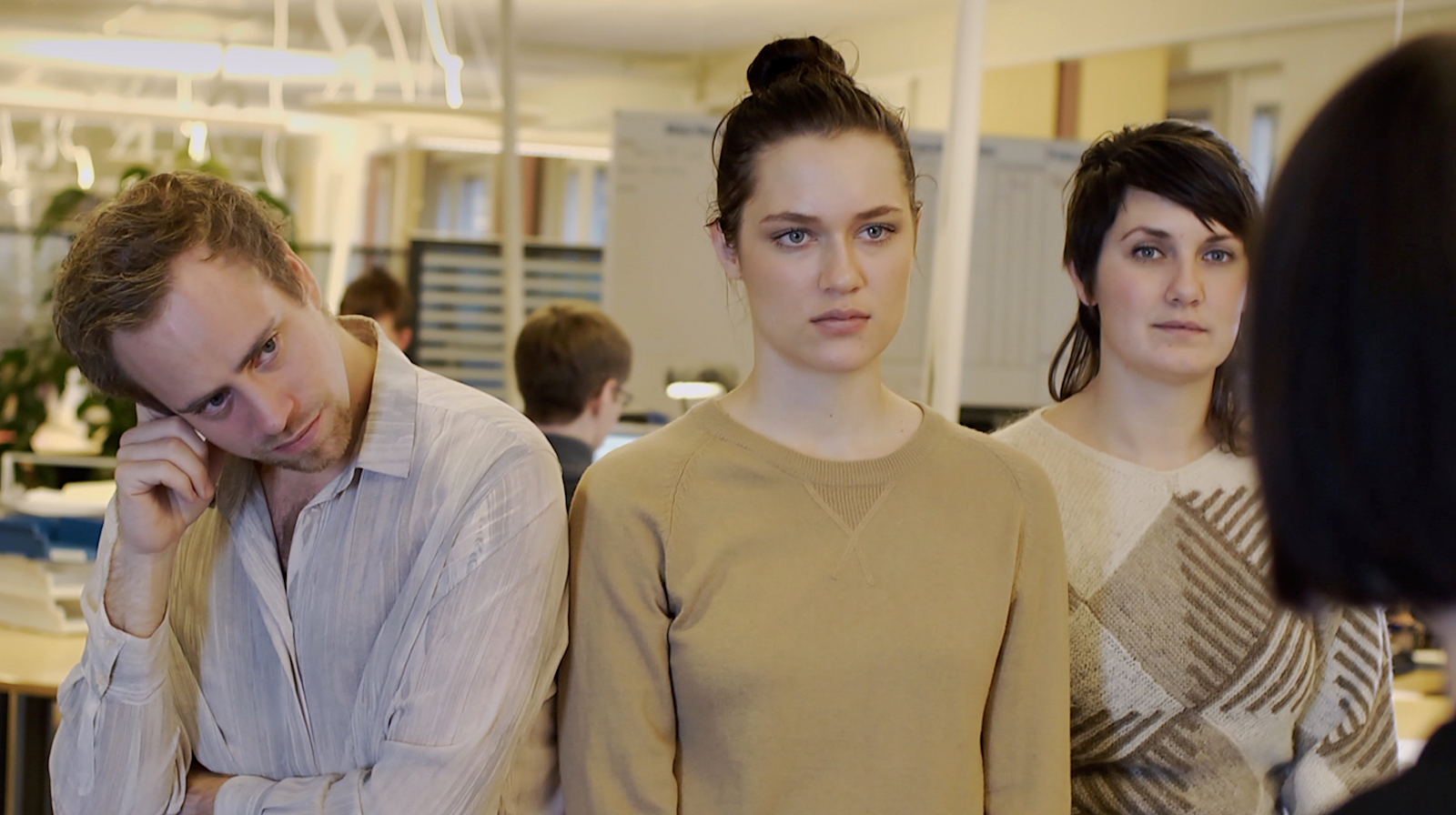 JOBS FOR EVERYONE
Director: Clara Olausson / Performers: Disa Östrand, Signe Barfoed & Carl-Marcus Wickström
Sweden – 7´05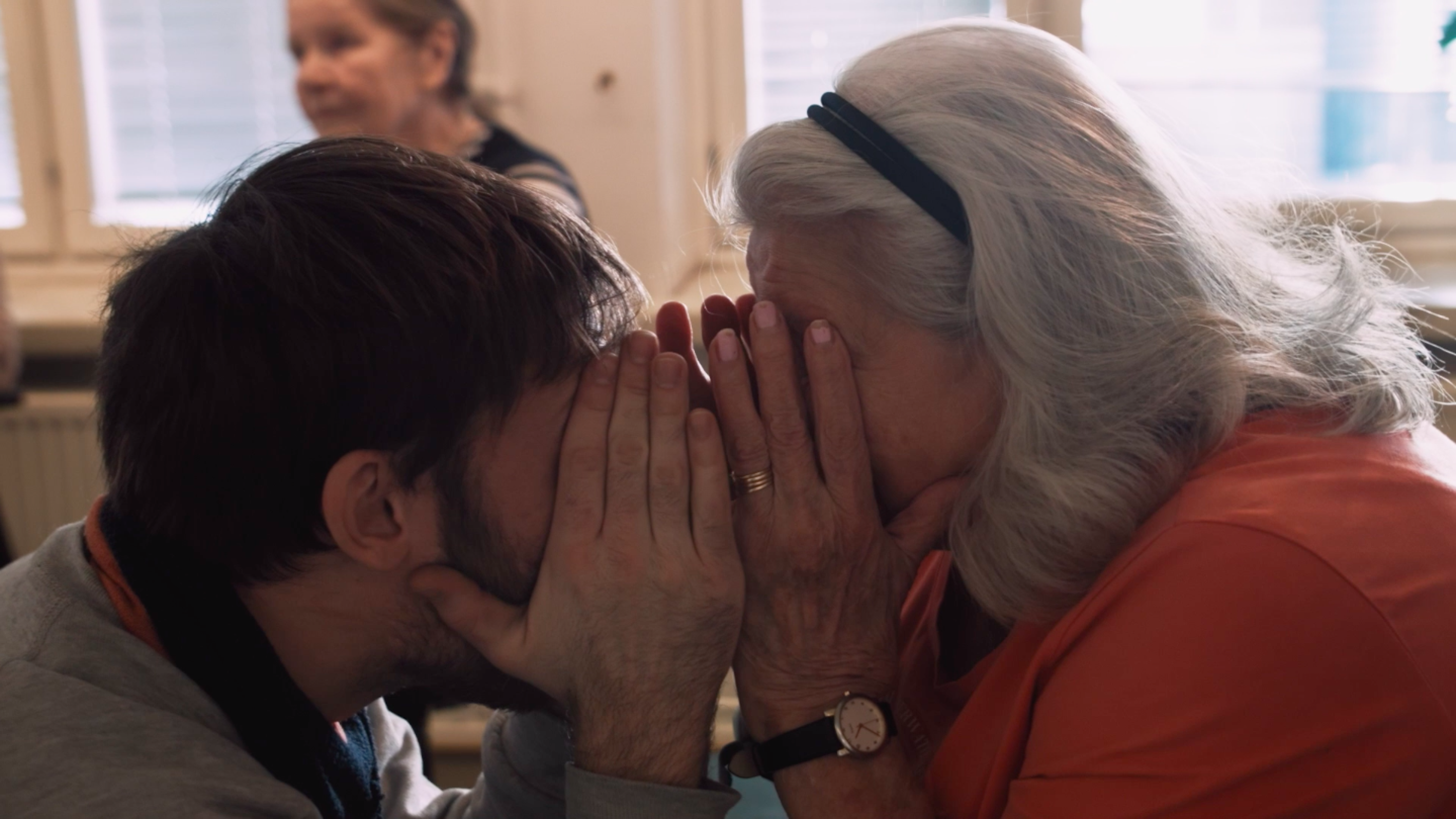 HAPPY END
The elderly is one of the population groups increasing most rapidly in the Nordic countries. Meanwhile we desperately tribute eternal youth and cover up all signs of aging on our bodies. Our fear of decay, wrinkles and death are marginalizing the elders in society, and makes us strangers to the interaction and communication with old bodies. In this documentary, we follow a Danish Dance company that travels to nursing homes in all the Nordic countries to create performances with and about the older people living there, resulting in a colaboration between the young and the old body. Happy End challenges with poetic realism borders between staging and reality when nursing home residents express their experiences of aging and, in collaboration with the dancers, transform this to movement and dance. In an honest portrait of aging and movement the audience are brought close to the old body's physicality, longings and memories.
Director: Engeli Broberg / Producers: Ingrid Tranum Velásquez
Sweden – 15´


ADJACENT MOVEMENT
Director: Simon Carlgren / Writers: Peter Svenzon, Adam Nilsson & Håkan Lidbo / Performers: Zacharias Blad, Ulriqa Fernqvist & Joakim Envik Karlsson
Sweden – 5´45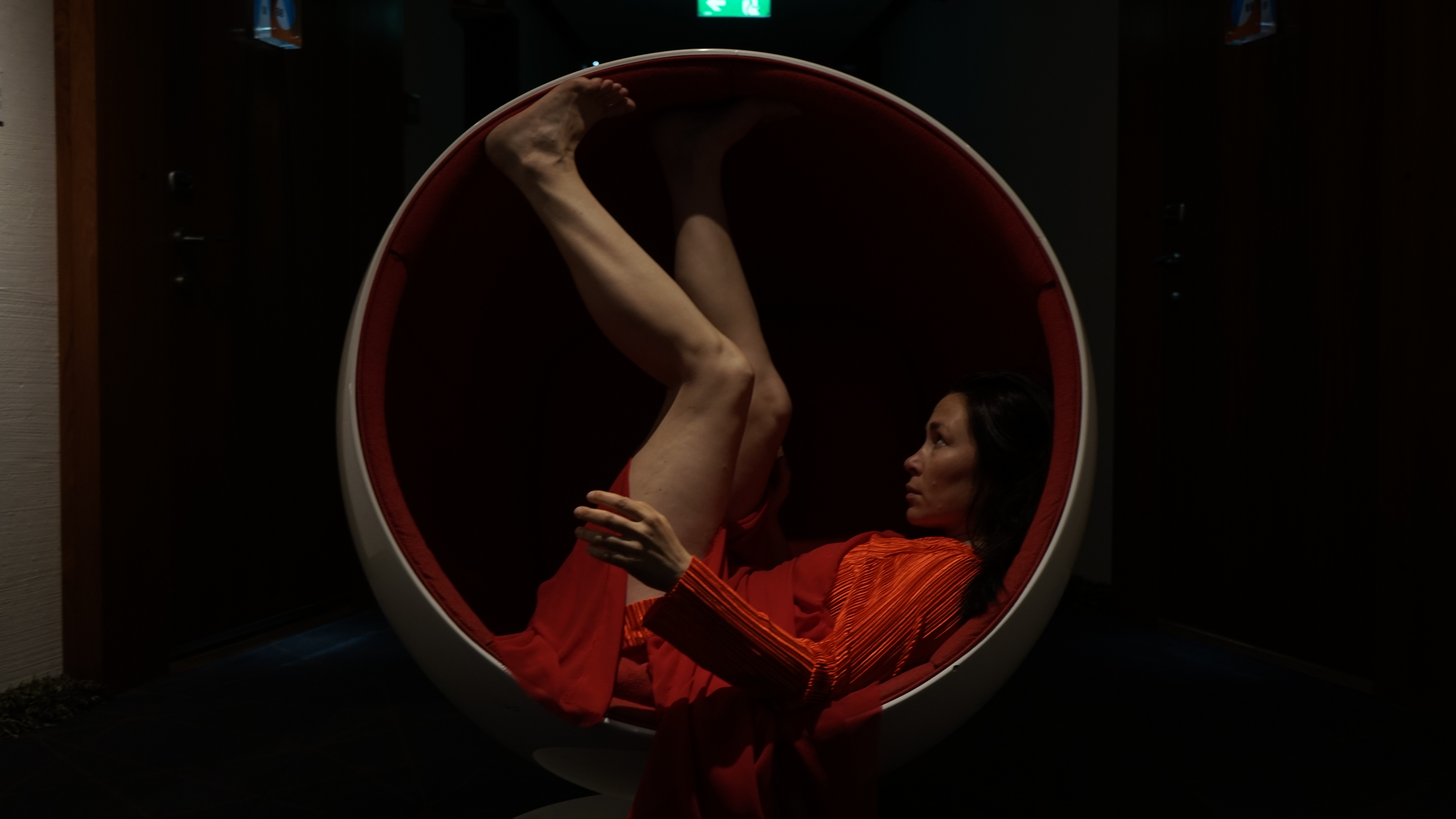 28 BEANIES
A poetic visual journey is created when the dancer Stine Marcinkowski Pettersson realizes that she has picked up as many beanies on the street as days in the average menstrual cycle. Through the dance, Stine portrays how four women feel during their menstrual cycles.
Director:  Astrid Askberger / Producers: AMOK Film / Writers: Astrid Askberger & Stine Marcinkowski Pettersson / Performer:  Stine Marcinkowski Pettersson
Sweden – 8´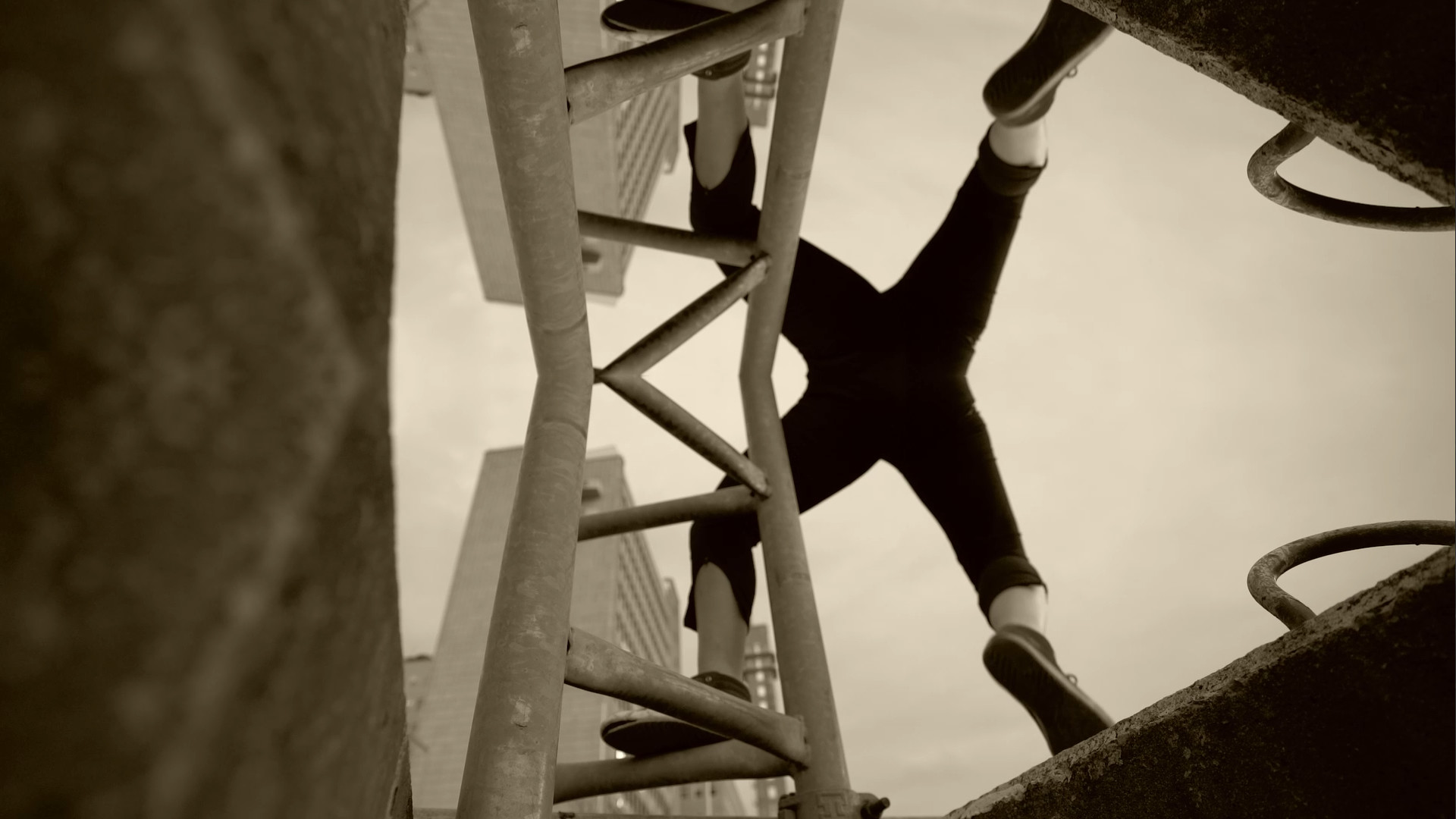 ARIADNE´S RETURN
A choreographed poem set in a maze of one's own making: inverting gender power roles and setting the antagonist as protagonist. The saga of the minotaur is pulled apart as Ariadne consumes her mate, releasing them, subverting the myth of male power and female guile.
Director: John Paul Bichard / Performer: Isabelle Ragnarsson
Sweden – 3´03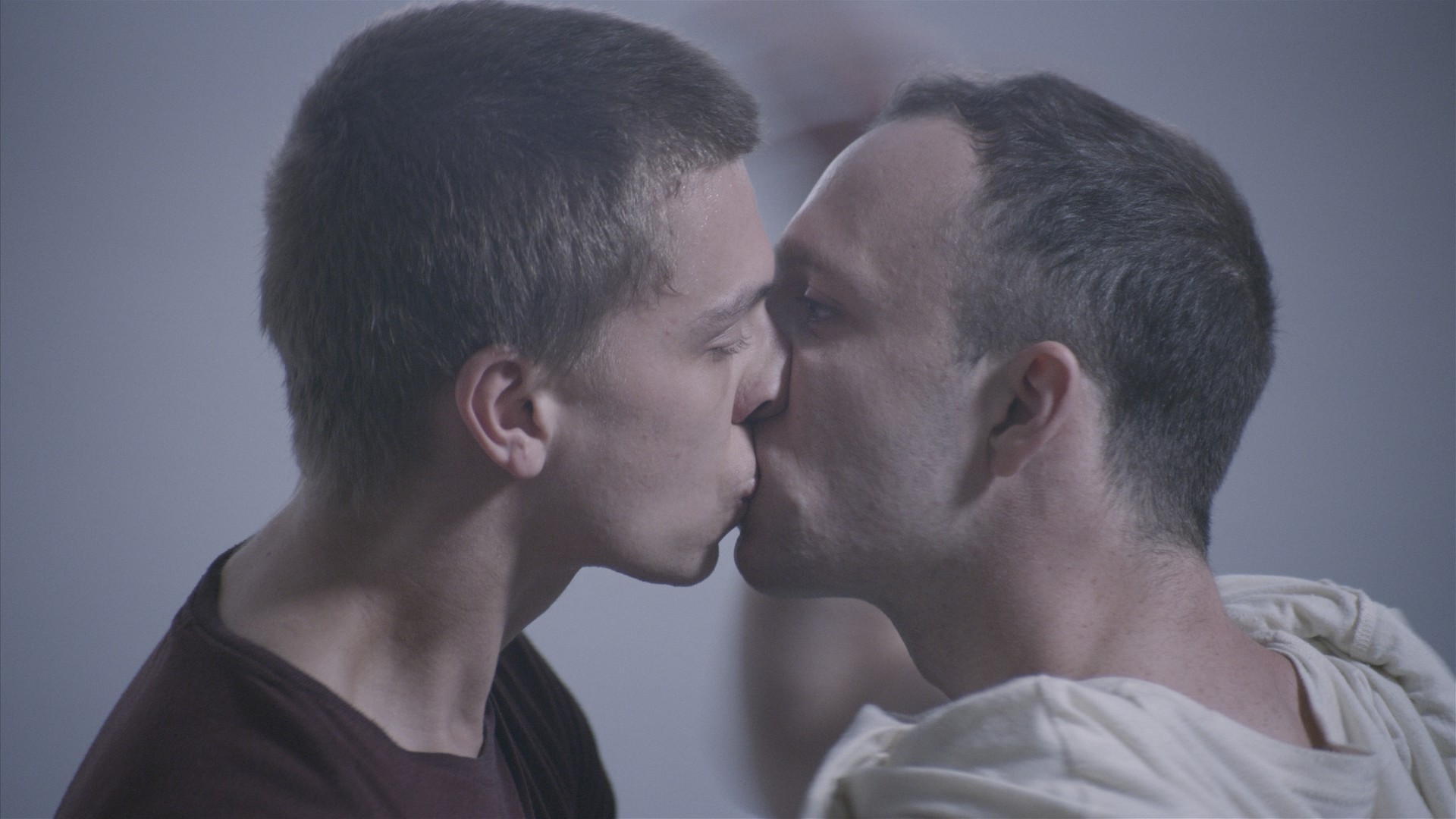 DON´T, KISS.MOV
The scene is set, familiar and unfamiliar at once. Two men engaged in a gaze magnetic enough to lock their lips and pull them to stand. What does this kiss serve? Is it passion, connection, expression, obligation? Maybe it's all of it and more, or nothing more than touch.
Directors: Carl Olsson & Fabio Liberti / Producers: Norrdans / Performers: Alberto Cissello & David Forsberg
Sweden – 8´06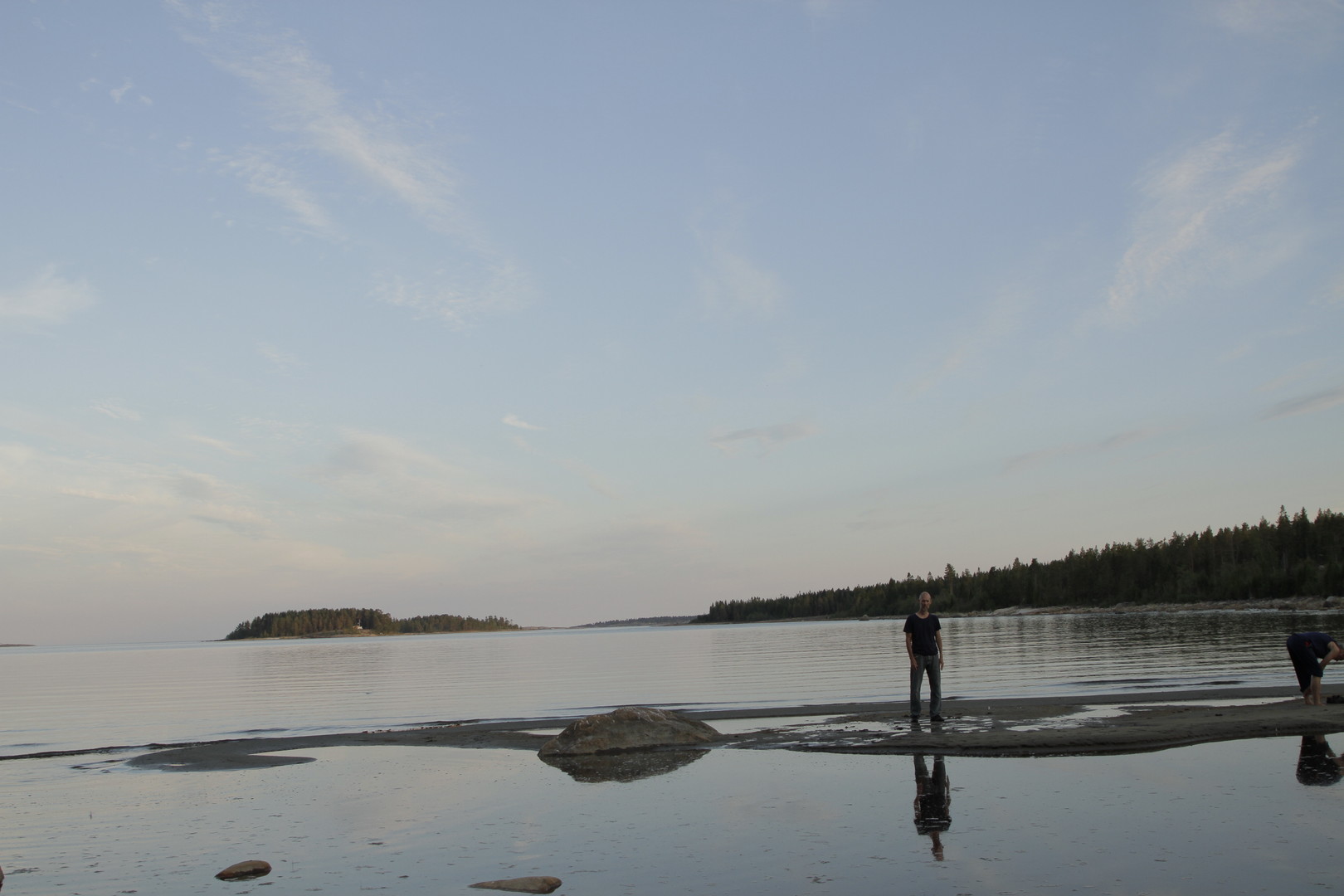 BLÅNAGLA
Movements and memories, fused, from a life spent working in a papermill factory, distilled and embodied through music and dance.
Directors:  Helena Byström, Jenny Vinterqvist & Anna Källblad / Choreographer:  Anna Källblad / Performers:  Conny Jansson, Peter Lagergren, Eivor Augustsson, Lars-Ola Augustsson, Gertrud Edlund, Steffan Edstrand, Sture Forsberg, Olle Ingman, Anita Jonson, Göran Lundberg, Elsy Strömgren / Cinematographer: Jenny Vinterqvist / Music: Lisa Ullén / Researcher: Ann-Sofie Ingman
Sweden – 9´52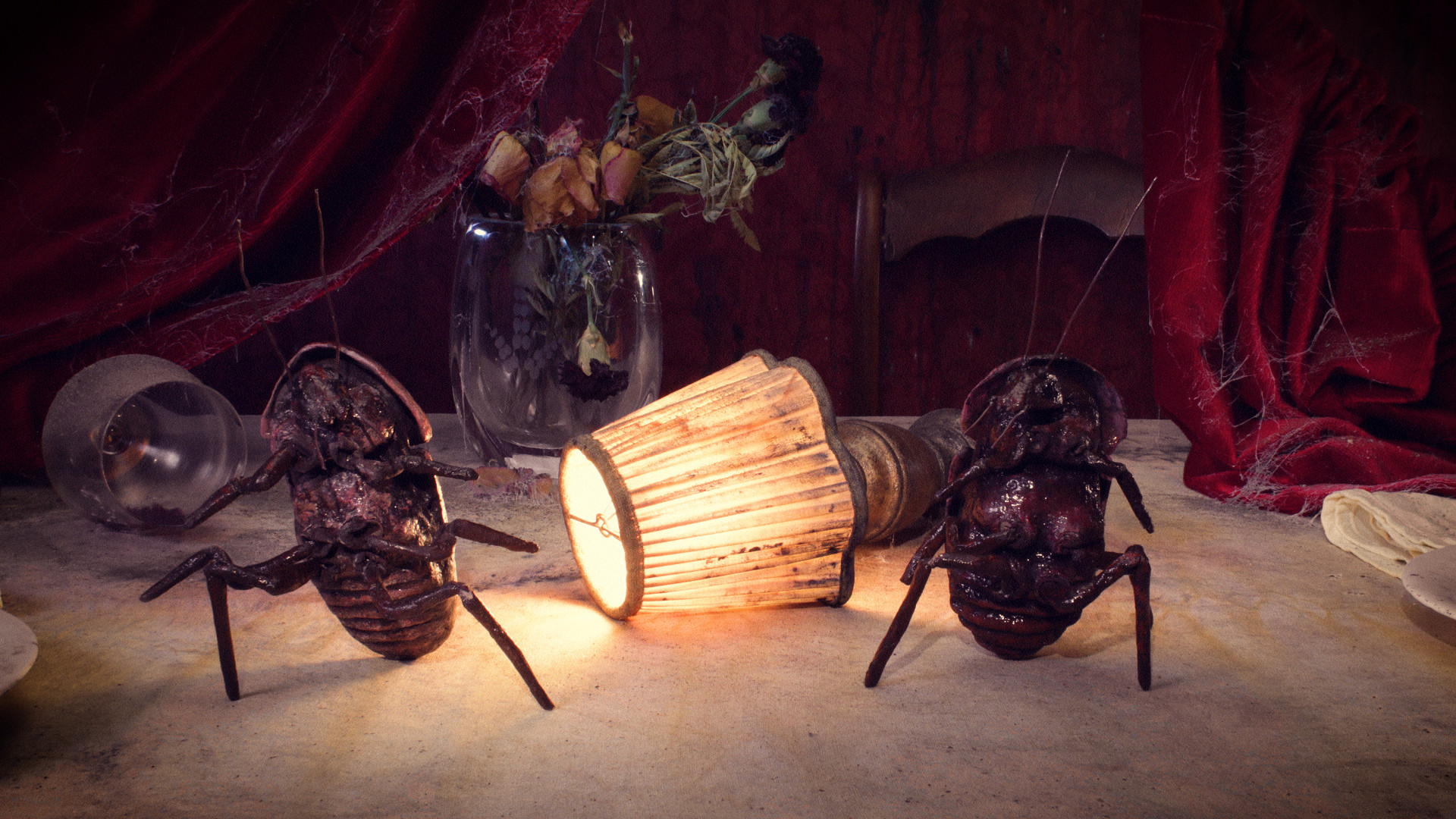 SWARMING SYMPHONY
A curious meeting between two cockroaches, inbetween light and darkness. A stop motion animated love story in one act.
Directors: Elle Frankenberg & August Florén
Sweden – 4´06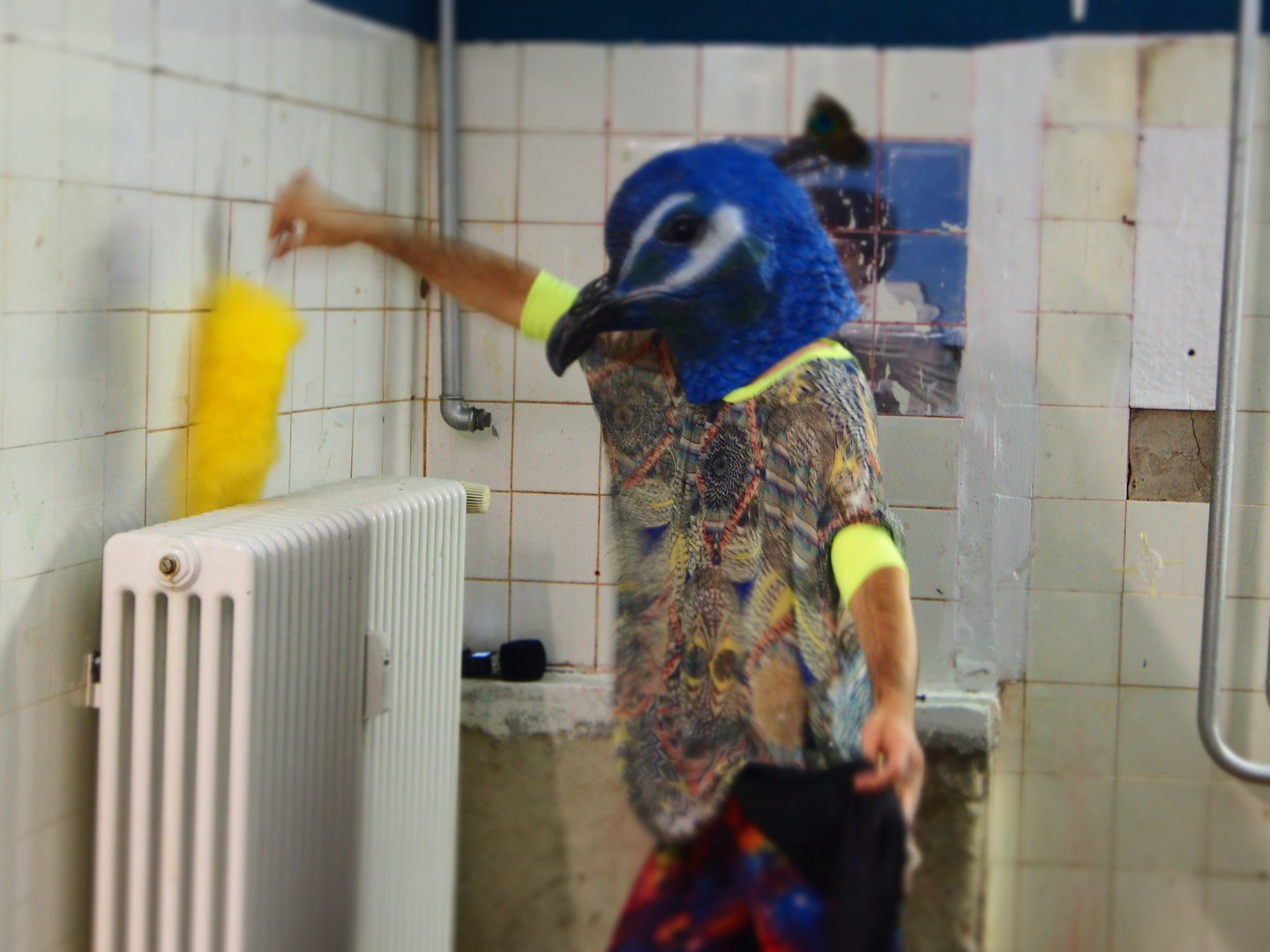 ON ANIMALS AND CLEANING
Sweden, like most countries, is built on fascism. In the first half of the 20th century, Sweden was world-leader in eugenics, and provided the German Nazis with "research" during the 2nd World War. The Swedish state sterilized tens of thousands of people within their obsession with cleaning and hygiene. Today, the fascist obsession with cleaning lives on. There are absurd designs in Sweden that try to fool us to think that "less is more", that there is such a thing as "blond wood", or that design, or even a line, can be "clean".
On Animals and Cleaning brings up Sweden's dirty secrets through the absurd performative act of cleaning.
Director: Zafire Vrba / Performers: Timothy McKeon, Joshua Lerner, Björn, Mike, Sir Gay Ilaa, Father Louis & Kiki Nicole / Cinematographer: Dan Dansen
Sweden – 7´
INTERNATIONAL SELECTION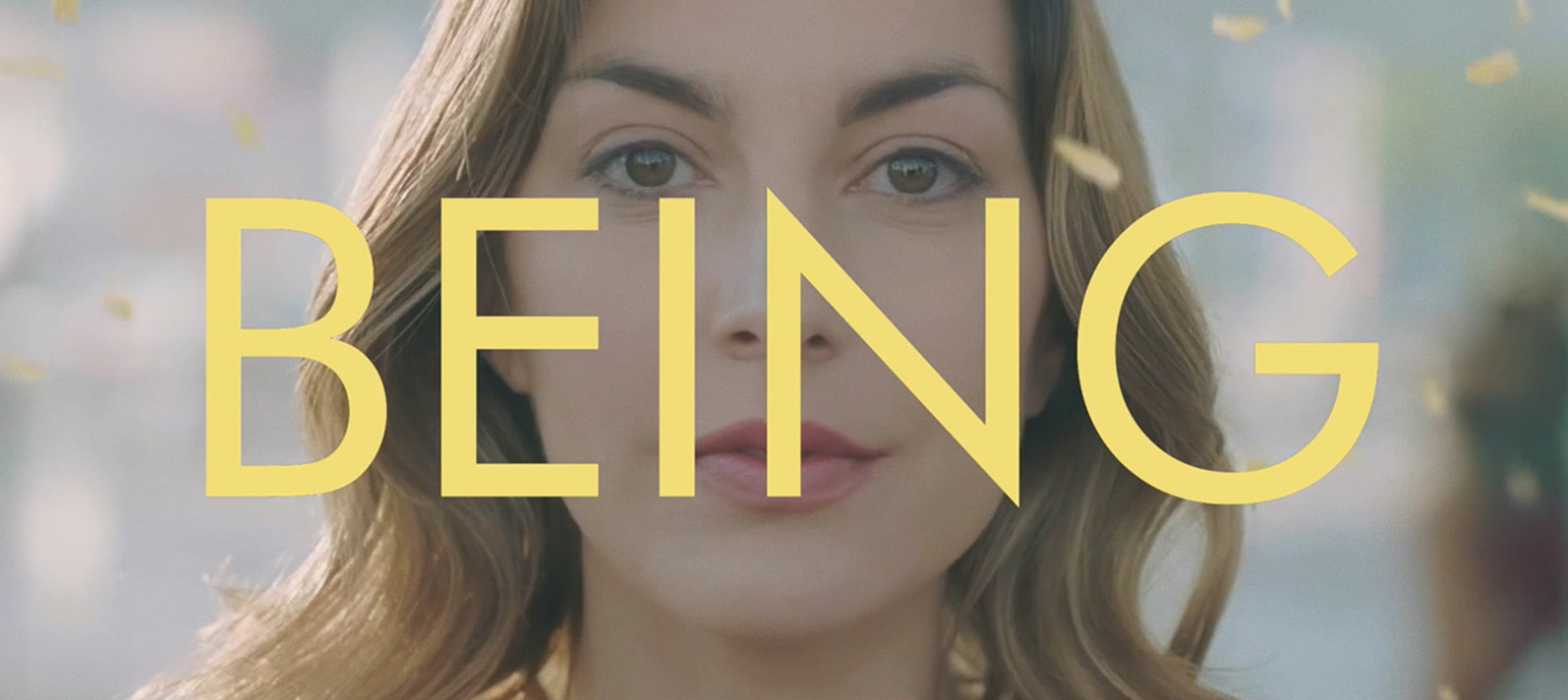 BEING
Being captures the restorative power that draws the dancer to the dance. Away from a life of sidewalks and cellphones, where beauty is unnoticed, time stops so it may start again. The dance restores the self, and the senses reconnect with the world, like a flower bouncing back from destruction.
Directors:  Pablo Destito & Agustina Videla / Producers: Ramon de Oliveira Cezar. Lee Blaugrund, Agustina Videla and Pablo Destito / Performer: Victoria Scolari
Argentina – 7´14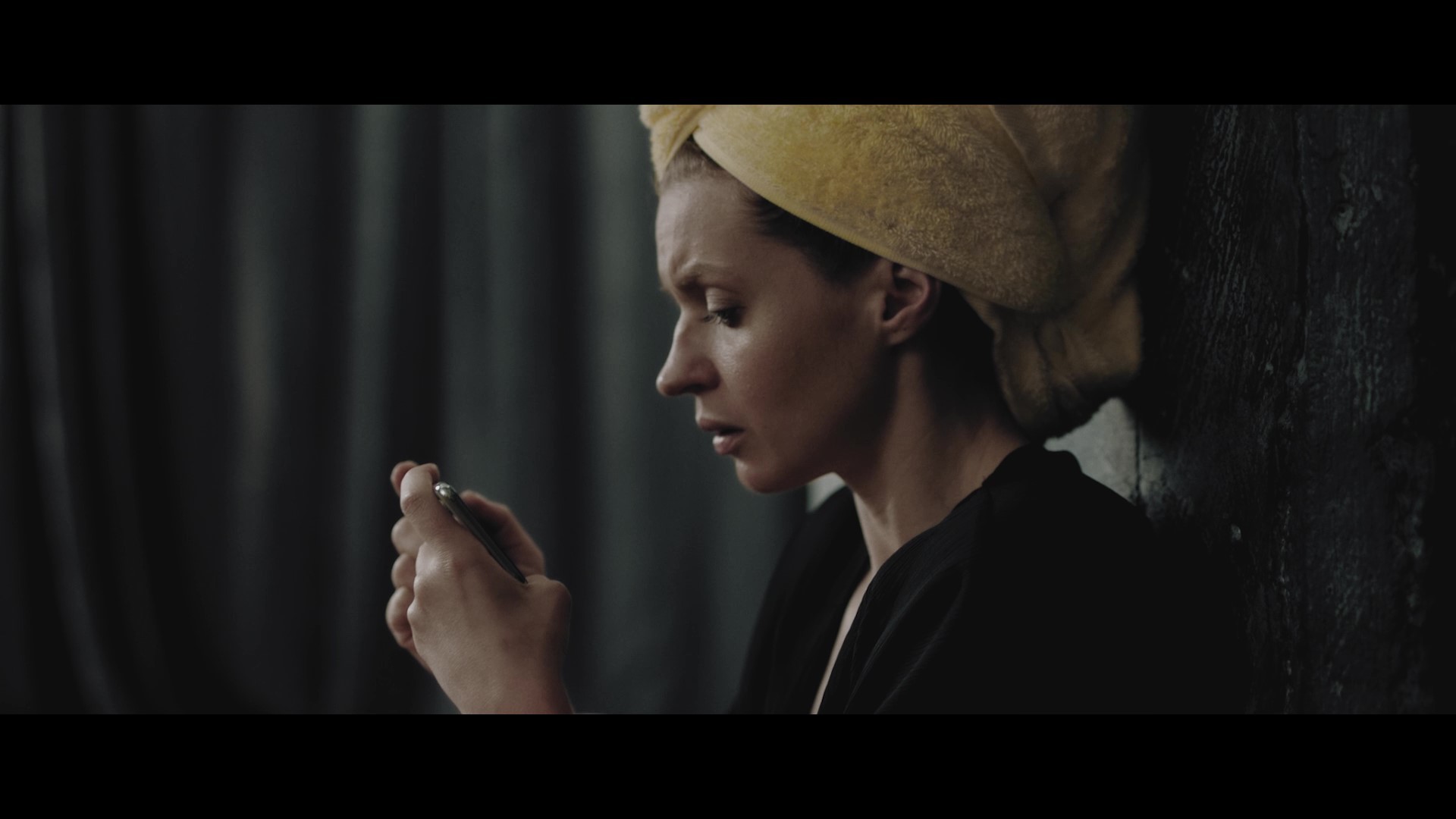 AT THE LIMIT OF FEELINGS
Classical love triangle. An excruciating situation from which there seems to be no way out. Love. Jealousy. Revenge. What can happen if all these feelings are at the limit?
Director: Liudmila Komrakova
Russsian Federation – 10´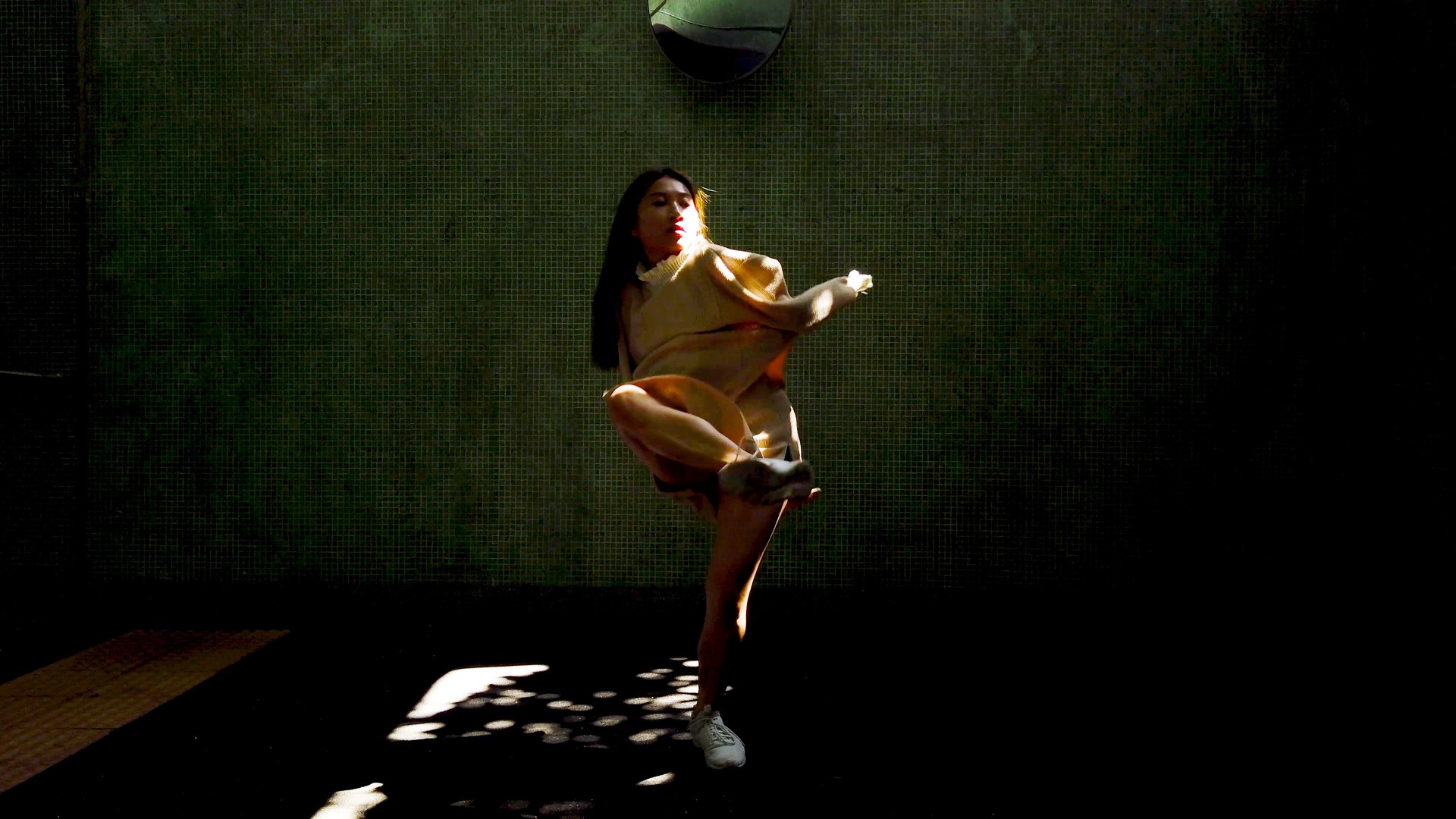 "GOD LIMBS"
Director: Blue Ka Wing / Choreographer:  Performer:  Cinematographer: Music:
Hong Kong – 1´42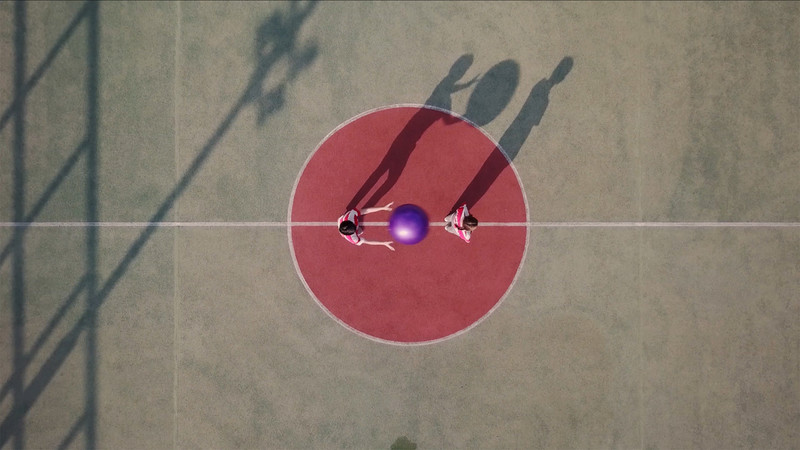 "9"
Moving bodies between 2D and 3D
Director: Hon Leung Wong
Hong Kong – 2´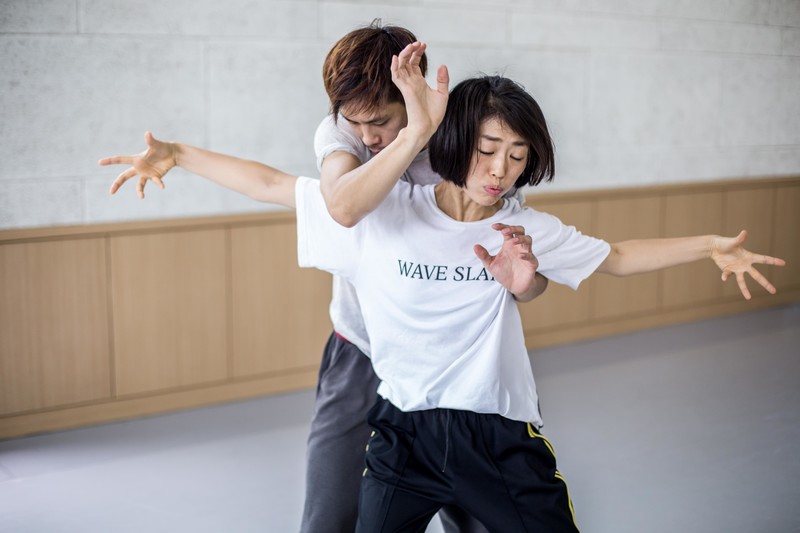 THE MAKING OF GEN 20:20
Director: Alice Underwood / Producers: Crying Out Loud / Performers:  Botis Seva, Victoria Shulungu, Ezra Owen, Joshua Nash, Naïma Souhaïr, Shangomola Edunjobi, Jinyoung Park, Hanchul Sung, Hosik Yang, Bora Yeon, Lee Griffiths, Torben Lars Sylvest & Antony Hateley
UK – 9´15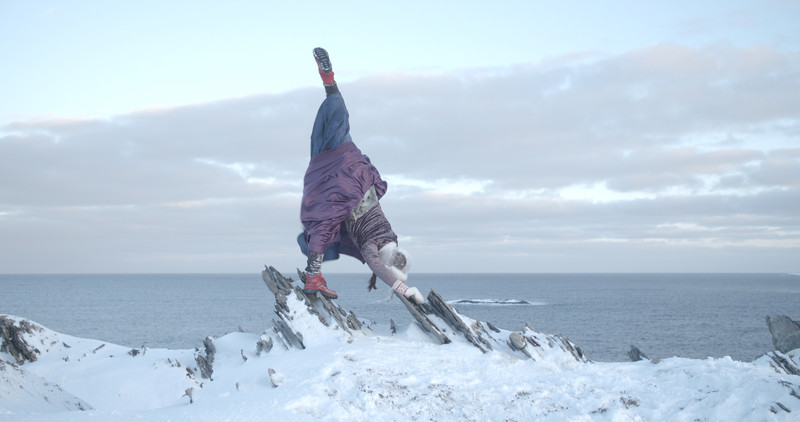 HUMAN HABITAT
Director: Flavia Devonas Hoffmann /Producers: Rein Film/Aleksander Olai Korsnes / Performer: Marthe Engdal / Cinematographer: Ken Are Bongo / Music: Tapani Rinne
Norway – 8´27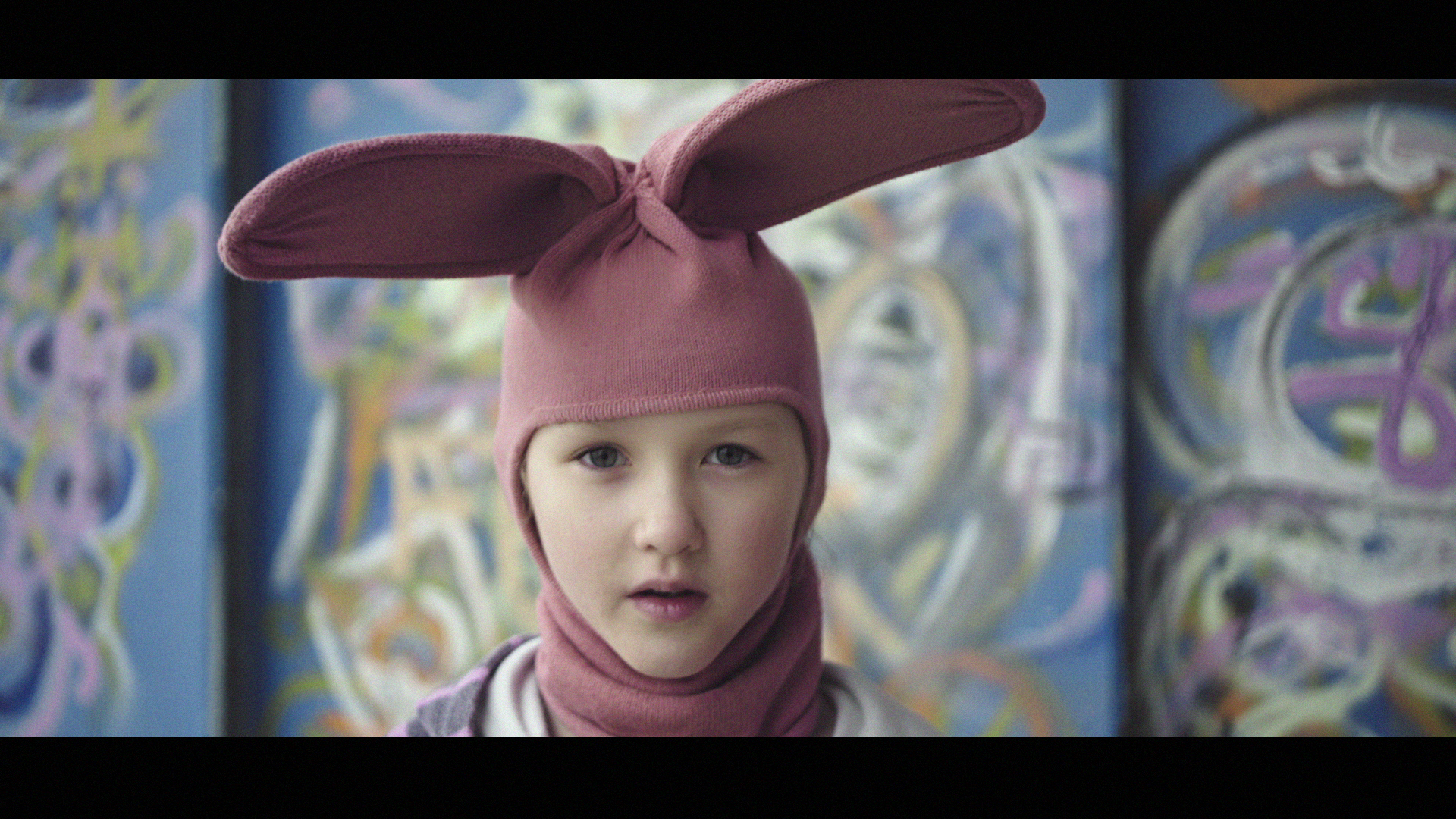 BUNNY
Director: James Copeman / Choreographer: Sophia Melvin / Performers: Ella Graves & Abigail Bloomfield
UK– 1´59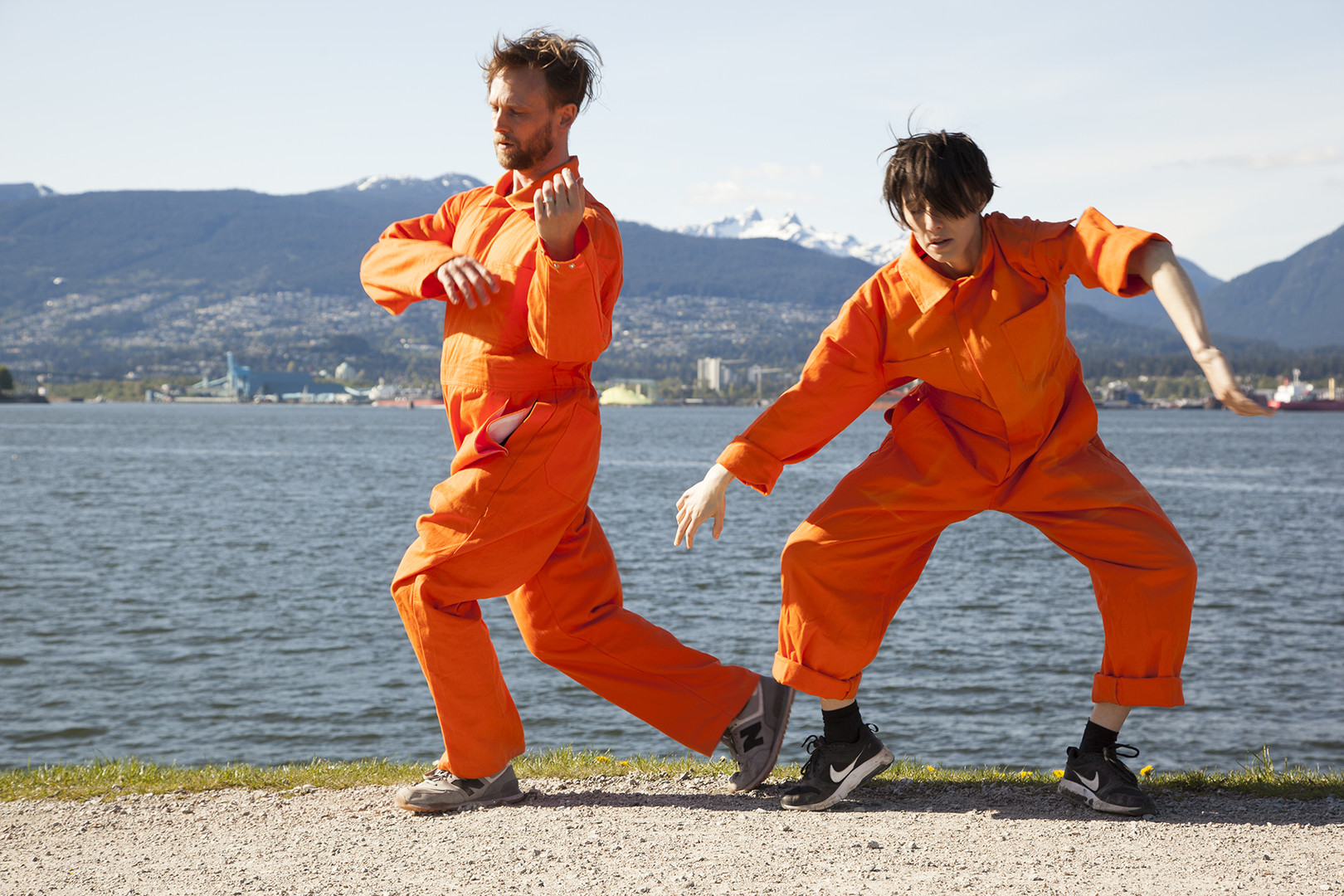 ORANGE MAGPIES
Dancers in bright orange utilitarian jumpsuits move through the landscape of Vancouver, Canada, acknowledging the traditional territories of Sḵwx̱wú7mesh (Squamish), səl̓ilwətaɁɬ (Tsleil-Waututh), and xʷməθkʷəy̓əm (Musqueam) nations.
Director: Evann Siebens / Choreographer &  Performer: James Gnam & Vanessa Goodman / Music: 'Good Morning Mrs Magpie' by Radiohead, remixed by modeselector
Canada – 5´55

BEN
Ben opens his eyes in the humid morning of a midseason. To welcome him, still lit, the lights of the city, its traffic lights, the murky river. White as an empty sheet, Ben does not know the codes of language, much less those of the body. His awakening trudges through the puddles of water and the flight of seagulls, in a new world that surprises him. Overwhelmed with moving images – human gestures and mechanical motions in the urban chaos – pulled like a pawn by a sharp tram, Ben tries to assimilate and imitate what he sees. And in this almost synchronicity, in this carrying and wandering, he stumbles into a creature similar to him: a counterweight with which to talk, a friendly body that soothes his gaze. So Ben is now free to dance life in the fog.
Directors: Teresa Sala, Ilaria Vergani Bassi, Gabriel Beddoes & Mattia Parisotto / Producer: COORPI / Performers: Aldo Rendina & Doriana Crema
Italy – 8´22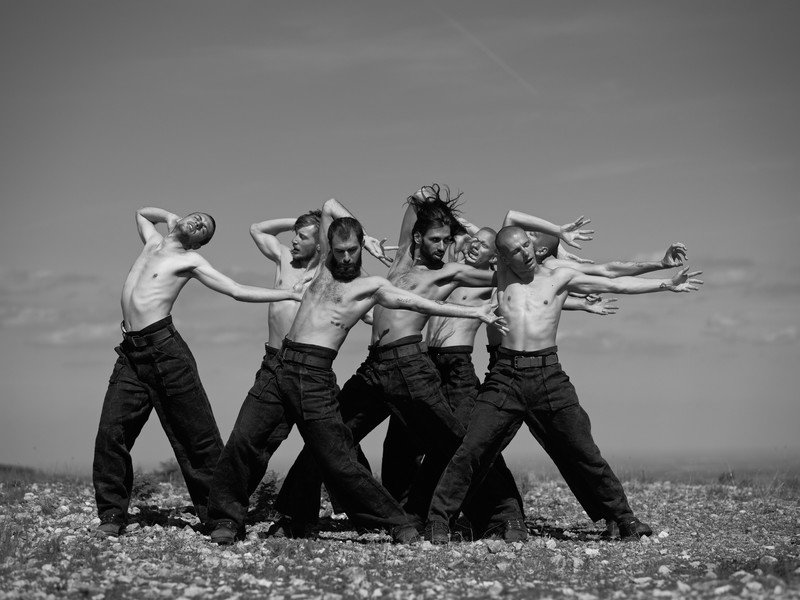 TOPORZEŁ
Beautiful mountain landscapes, from which the figures of dancers grow, rocks, bushes, the severity of nature and its strength, everything intertwines with each other, thus emphasizing the strong bonds between nature and man.
Director: Iwona Pasińska / Producer: Polski Teatr Tańca / Choreographer:  Performers: Kacper Bożek, Jerzy Kaźmierczak, Zbigniew Kocięba, Dominik Kupka, Paweł Malicki, Michał Przybyła & Adrian Radwański / Cinematographer: Marek Grabowski / Composer: Henryk Mikołaj Górecki
Poland – 9´20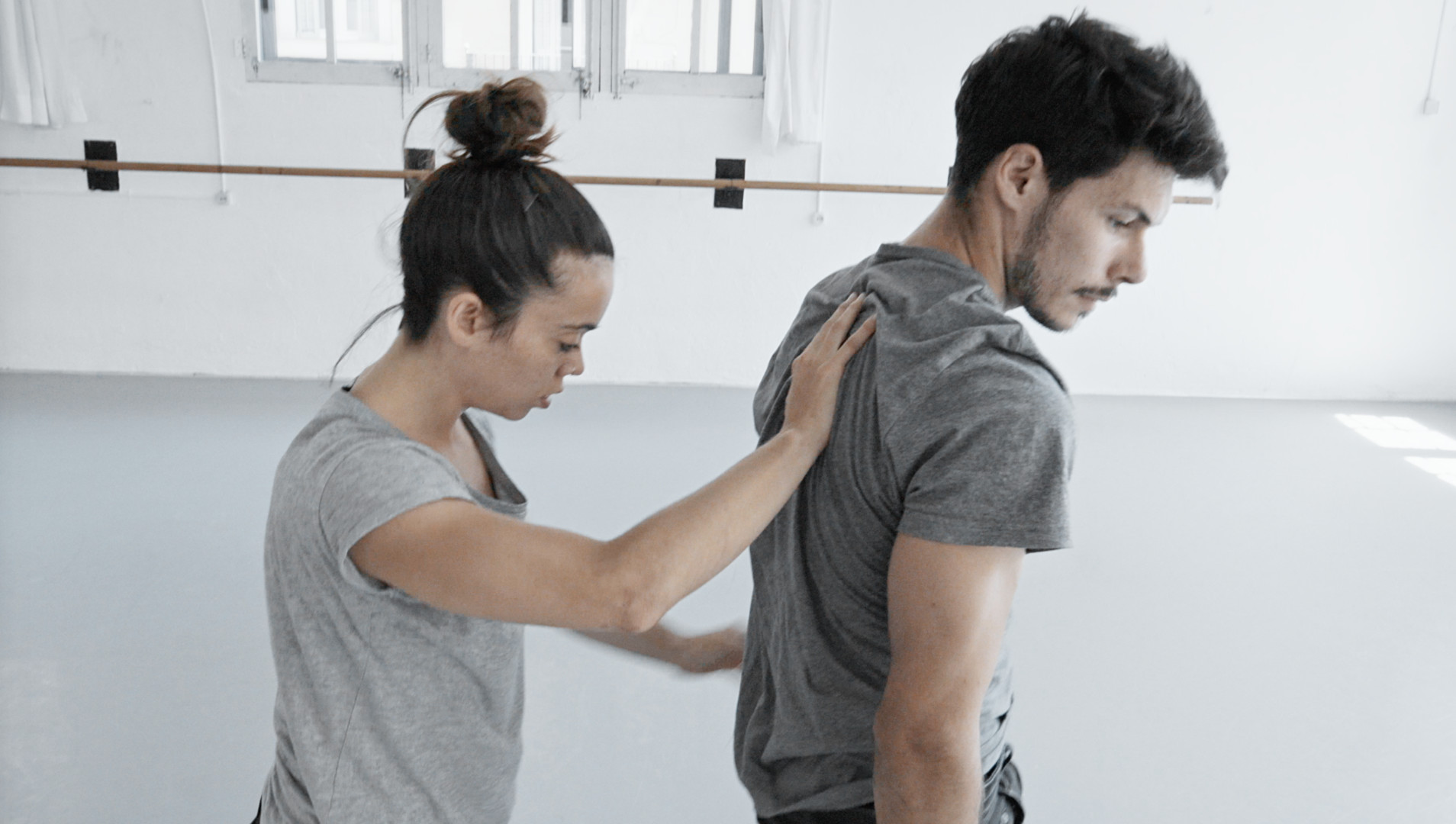 BLUE MONDAY
Director: Andrew Margetson / Performers: Agnés Sales Martín & Héctor Plaza Hernando
Spain – 5´40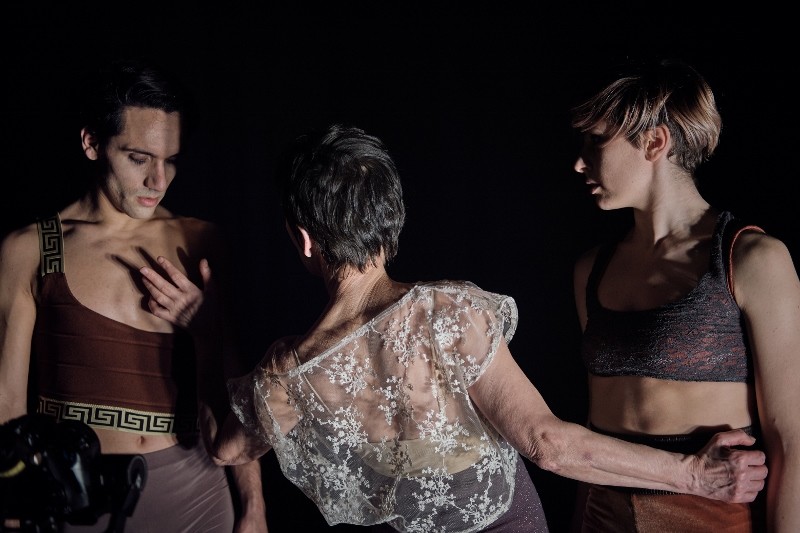 TOUCH THE BEAST
Is a dance film and performance evoking a gothic world through the lens of the 21st Century, featuring a charismatic cast caught in a moment of time; sensual, strange, gender fluid it is inspired by the tales and poems of Edgar Allan Poe and the visual art of Aubrey Beardsley. Created in 2019 it is a gothic romance film and performance filled with ambiguity and at 20 minutes (9 minute film, 11 minute live performance) is a forerunner to what will be a longer live work. Three characters emerge from the dark and interact and we, the viewer are left with a sense of disquiet over half realised encounters and a possible murder.
Director: Dora Frankel, Andy Wood & Kevin Wong / Performers: Dora Frankel, Giacomo Pini & Livia Massarelli / Composer: Roma Yagnik
UK – 8´07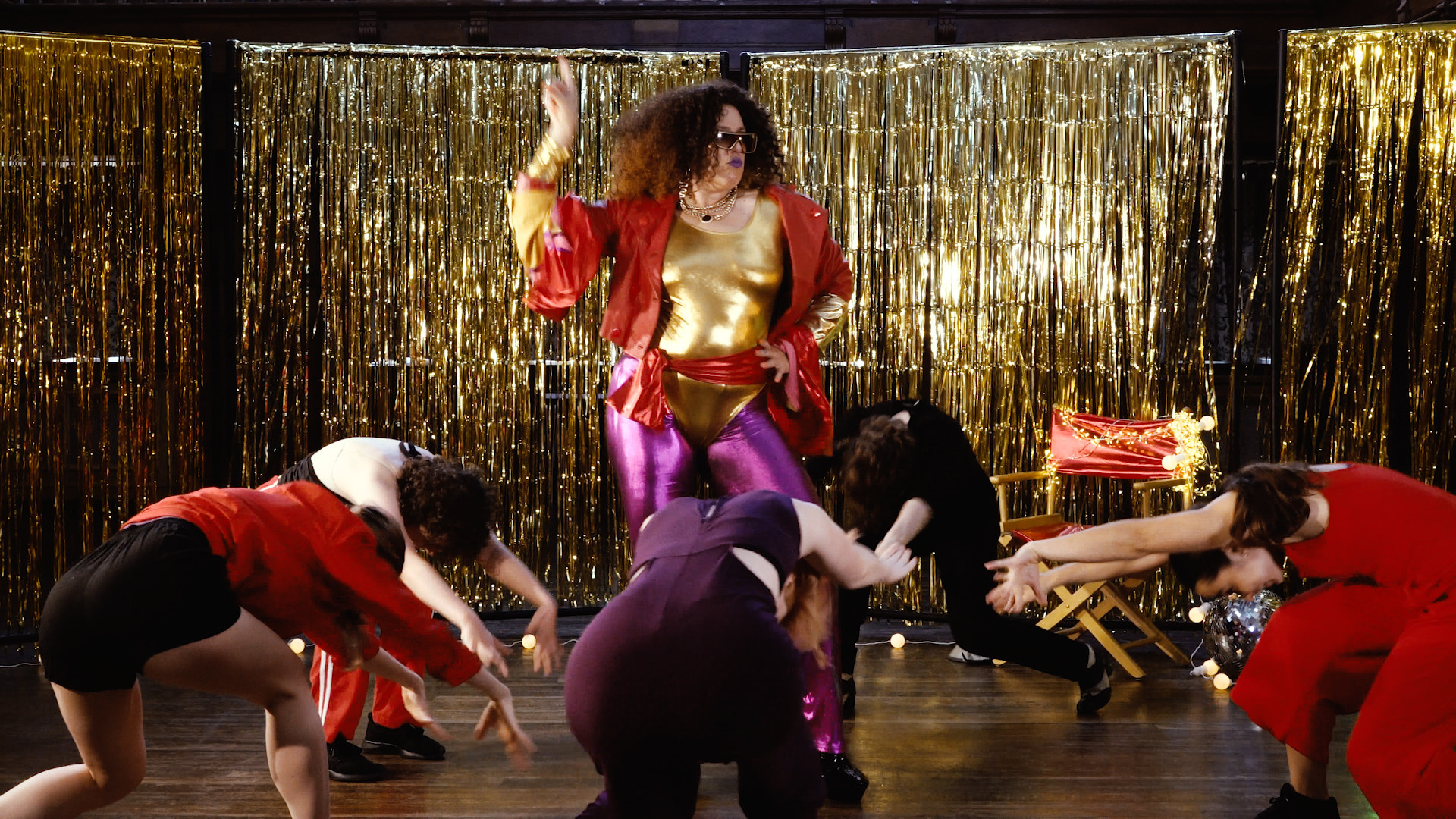 GLORIA!
Famous New York choreographer, GLORIA!, is at Greenwich Dance ready to direct her first dance film, Disco Inferno. And Sarah ….. is running late! On her way to star in the dance film, Sarah stumbles across some curious happenings.
Director: Roswitha Chesher / Producers: Roswitha Chesher, Chenube-Ruth Bailey & Greenwich Dance / Performers: Sarah Blanc, Levantes Dance & 30 other performers
UK – 10´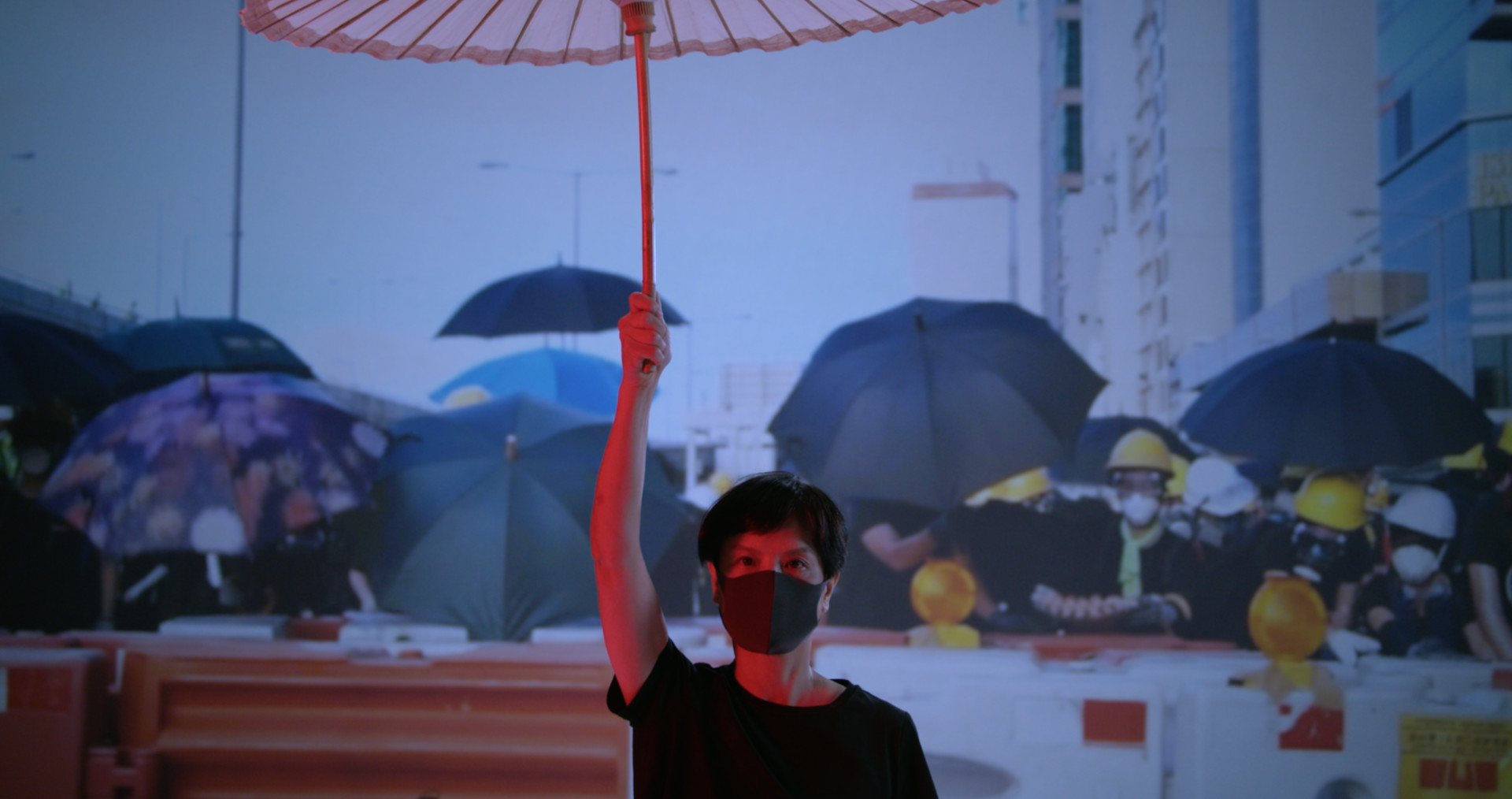 UMBRELLA DANCE FOR HONG KONG
The Dance Film is mainly responded to Hong Kong Anti-extradition Bill Movement in 2019. The umbrella dance is recorded Hong Kong history from Mainland China took over Hong Kong in 1997, The Umbrella Revolution in 2014, to nowadays revolution.
Director: Wong King Fai / Performer: Mui Chuek Yin / Cinematographer: Yuen Chi Him & Issac Ma / Music: Wong Hin Yan
Hong Kong – 15´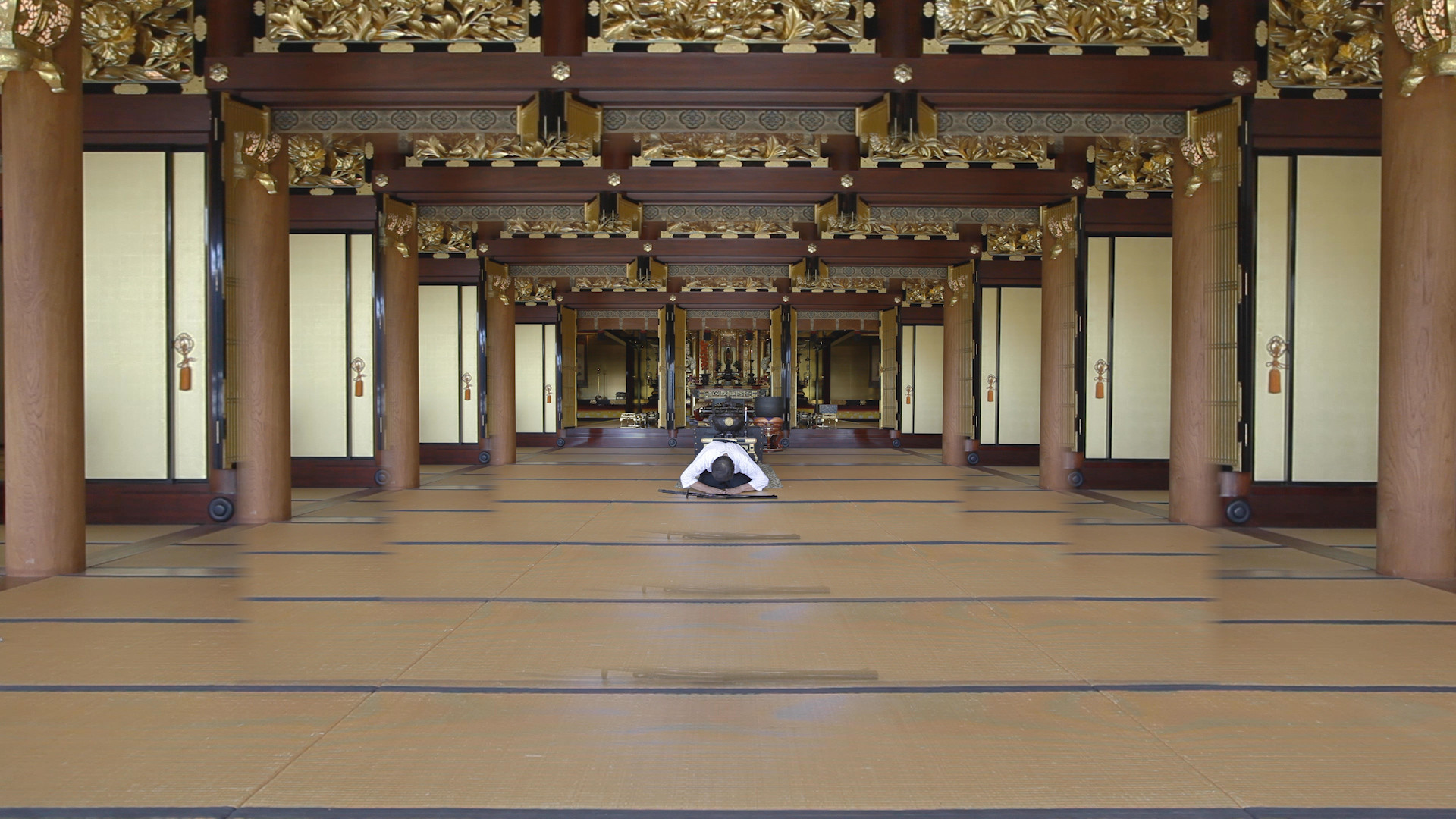 INAKA
Inaka is a screendance carried out in an artistic residence in the province of Fukuoka, Japan, during the summer of 2018. This project is an investigation about the spirituality of the human being and its possibility of transcending in a non-physical way in different planes through the movement. Religion is present in the screendance as a symbol of the spiritual part of the human being and the dancer as the physical part. The movement and choreography are synchronized with the religion elements, as a means to transcend to other planes being from the physical to the spiritual. To visually emphasize the different planes, we investigated the religions in Japan and used the locations of the Buddhist and the Shinto religions. The Buddhist religion has as an existential plane, the temple and the Shinto cult has as an existential, plane nature. As an external observer of this different planes, there is an elevated being who watches the existence through water, symbol of the mirror and communicator between the different planes.
Director:  Alma Llerena / Choreographer: Inés Vieites / Music: Isaac Herrera
Spain – 4´34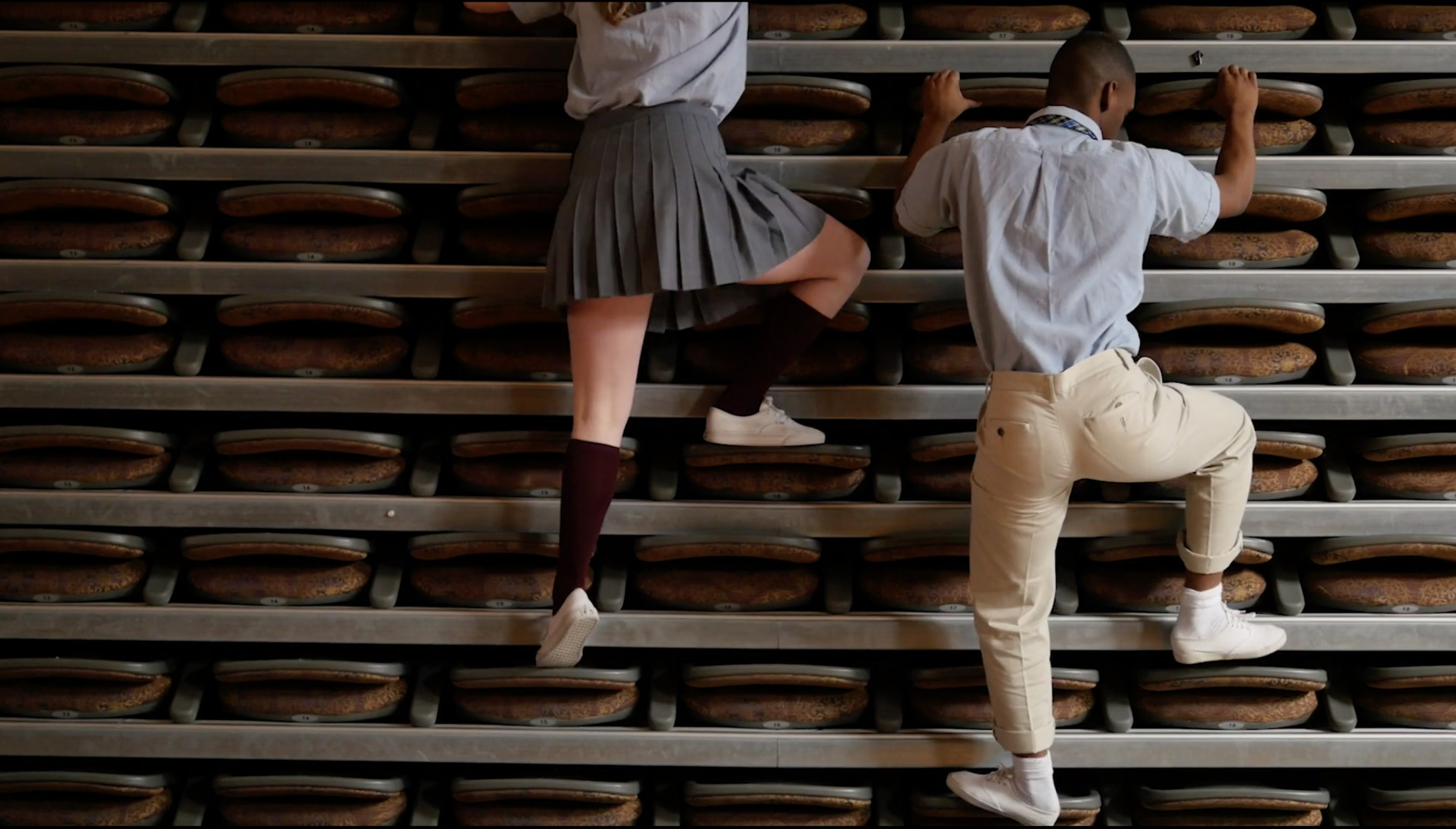 TUMULT
Director:  Marta Renzi / Producer: Angelica Vessella / Cinematographer: Jennifer Keller
USA – 9´18
No Photo
WE ARE ALL ON THE SAME BUS
Director: Nuno Serrão / Producers: Andreia Azevedo & Nuno Barcelos / Performer: Luis Daio / Music: Lonnie Holley
Portugal – 2´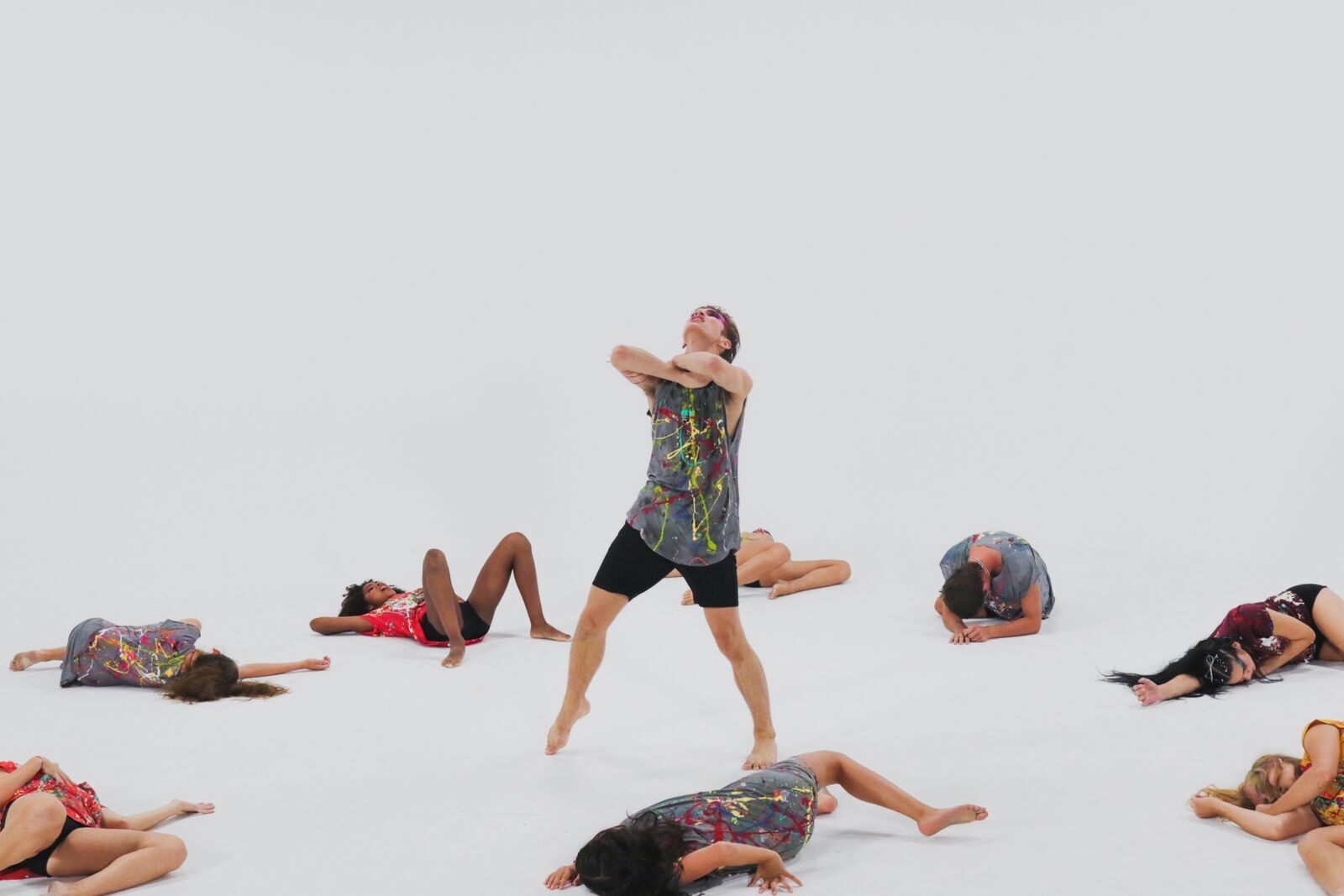 REUNIFICATION
Using movement as the primary story telling tool, we explore the toxicity of ones negative thoughts and beliefs of themselves and how important it is for one to shed that which does not serve them.
Director: Jeff Dimitriou / Producer: JDX Creative
Canada – 5´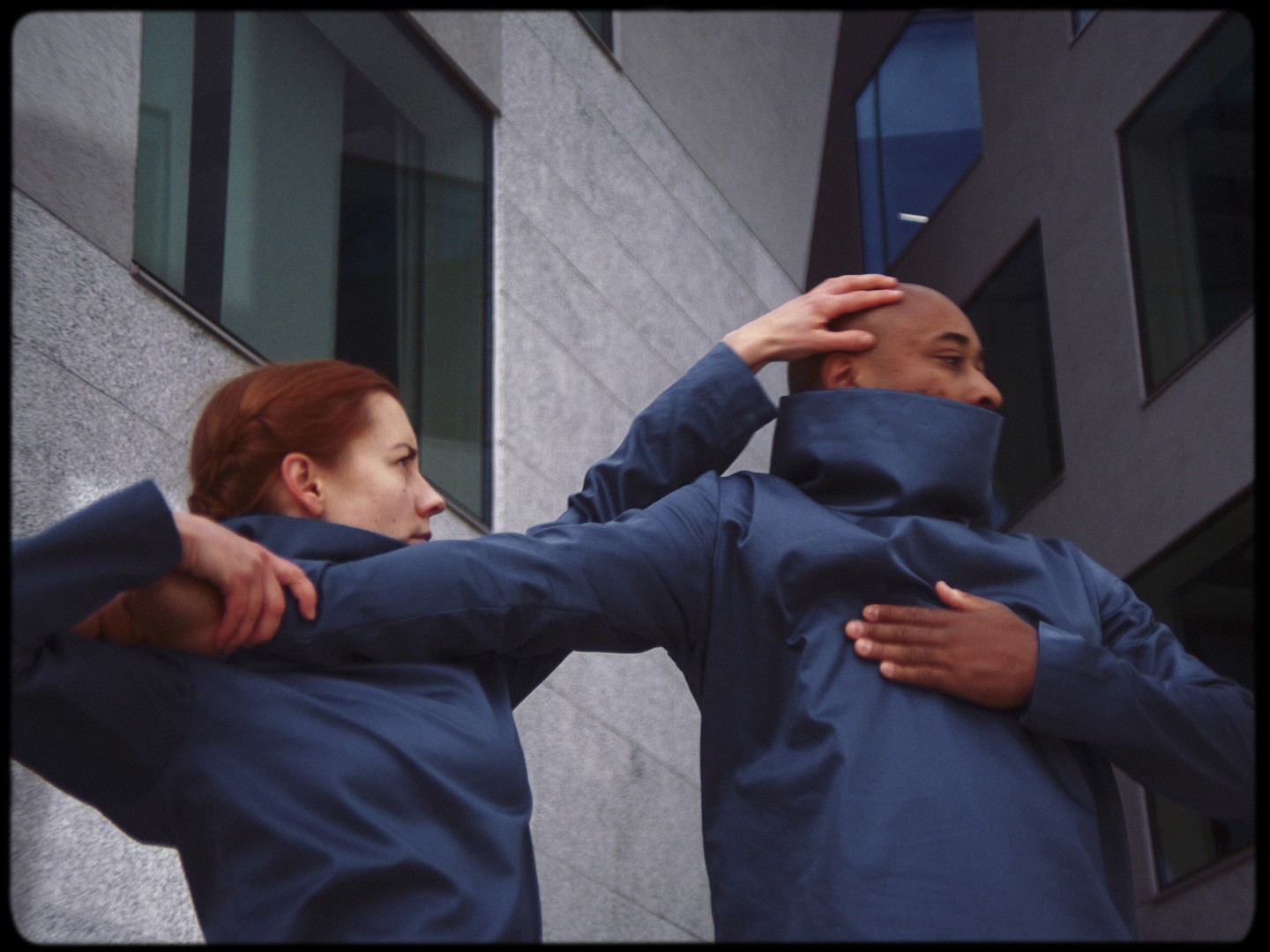 ALTA
Organic elements in a concrete world.
Director: Antti Ahokoivu / Choreographers: Guillermo Sarduy & Minttu Pietilä / Performers: Guillermo Sarduy, Minttu Pietilä / Music: Juho Luukkainen / Costum design: Marja-Liisa Ahokoivu
Finland – 3´42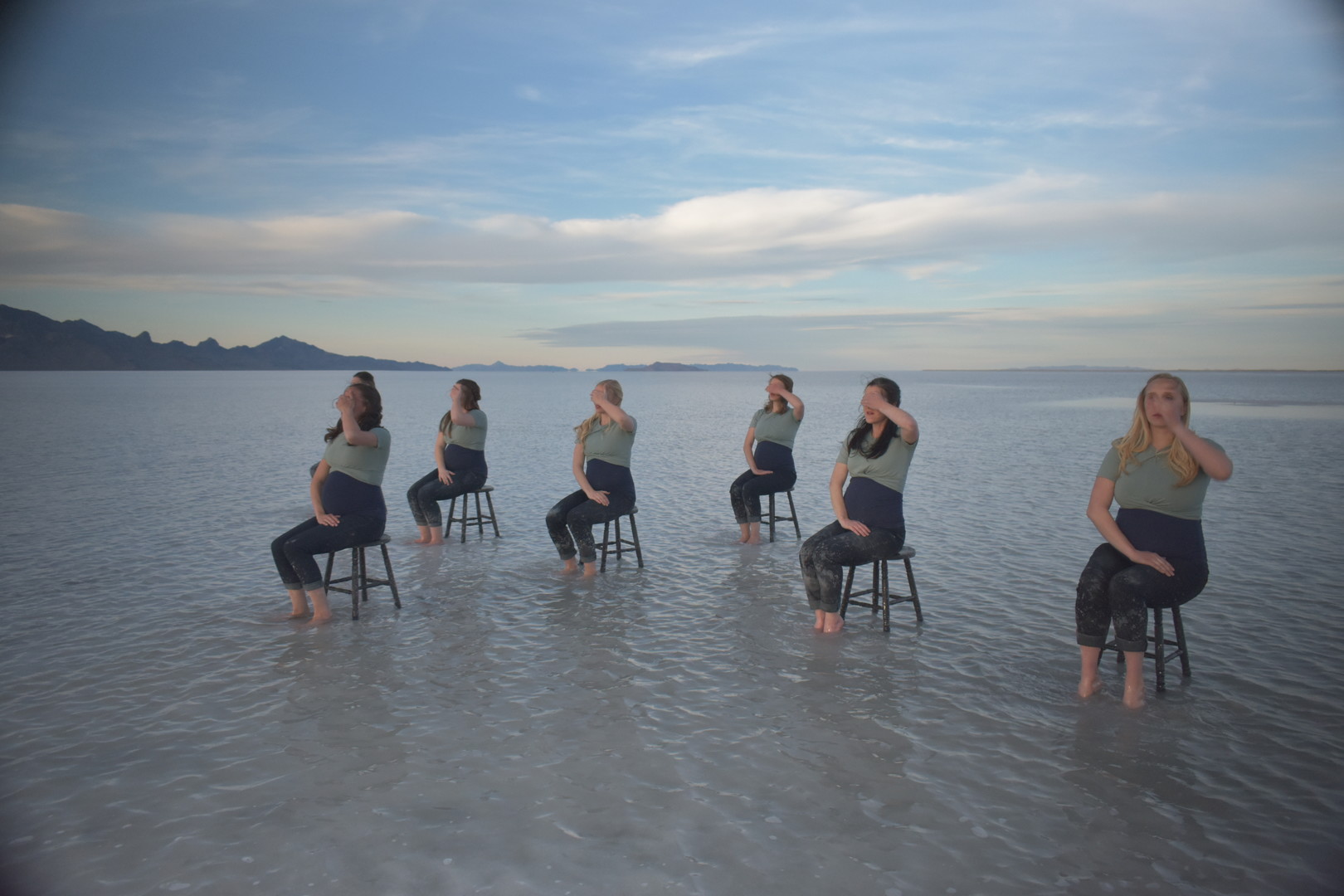 CLAIM
Screendance honoring pregnancy and labor as a place of motion and power.
Director: Keely Song / Cinematographer: Angela Rosalis Challis
USA – 5´31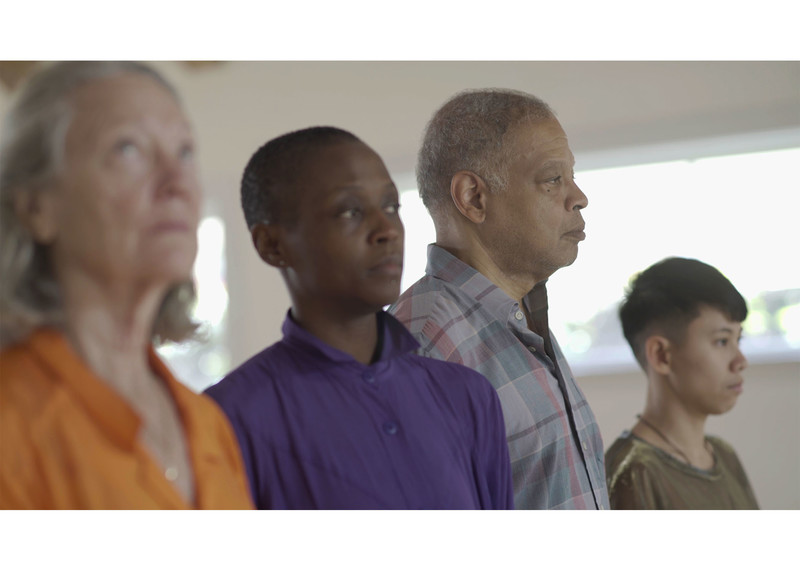 THE WINDOW KIND OF OPENS BY ITSELF
An impressionistic screendance poem constructed from 3 days of improvised duets by Ishmael Houston-Jones, Sara Shelton Mann, taisha paggett, and Kristianne Salcines. Conceived and directed by Anya Cloud and Rebecca Salzer.
Directors: Anya Cloud & Rebecca Salzer / Performers: Ishmael Houston-Jones, Sara Shelton Mann, Taisha Paggett & Kristianne Salcines
USA – 11´27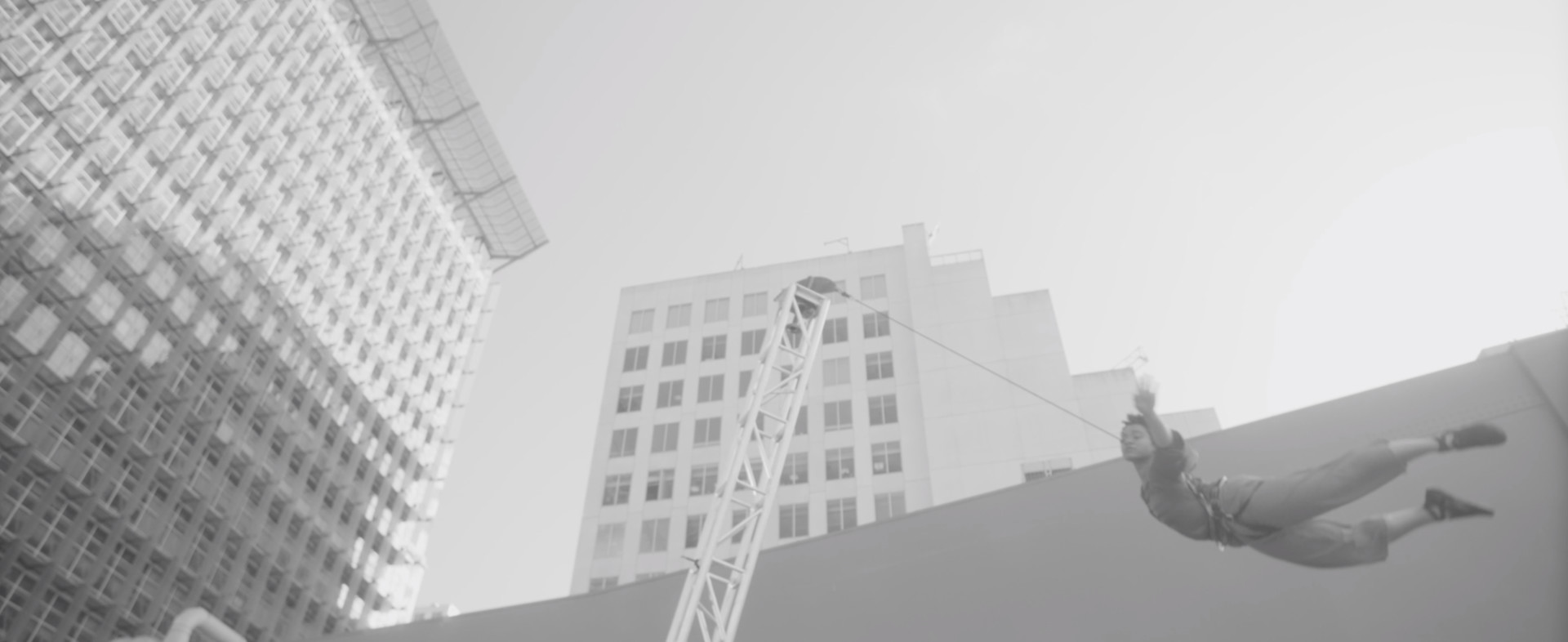 THE WAIT ROOM
The Wait Room" is designed to reflect upon and bear artistic witness to the experience of women with incarcerated loved ones. Embedded within the piece are ruminations on how these women suffer and overcome, how their lives are disrupted, their relationships challenged, their bodies policed. The film enacts metaphorical strategies for responding to the literal and figurative walls erected between these women and their loved ones. The dancers' bodies register how the prison industrial complex has a reach that extends far beyond the prison bars.
Director:  Austin Forbord / Producers: Austin Forbord & Jo Kreiter
USA – 15´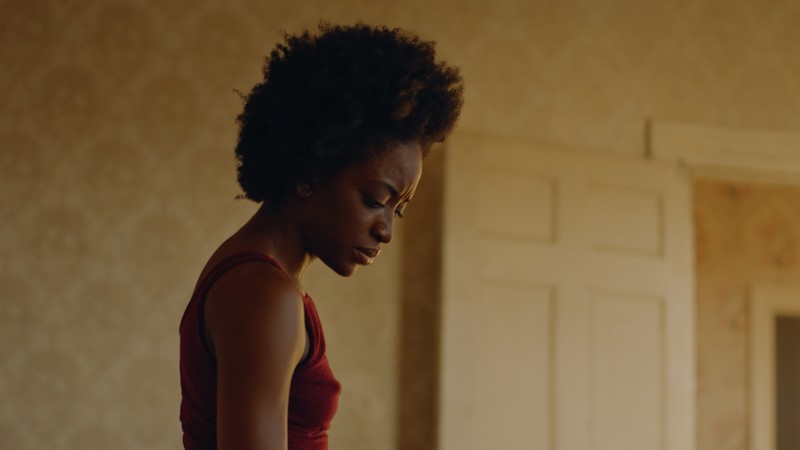 BRETON AFTON
An improvised dance performance based on a poem by Ernest Christopher Dowson.
Director: Katie Sadler / Producers: Max Rothman, Du'Bois A'Keen & J.Y. Chun / Performer: Tamisha Guy / Cinematographer: Carissa Henderson / Music: Andrew Cooke
USA – 6´46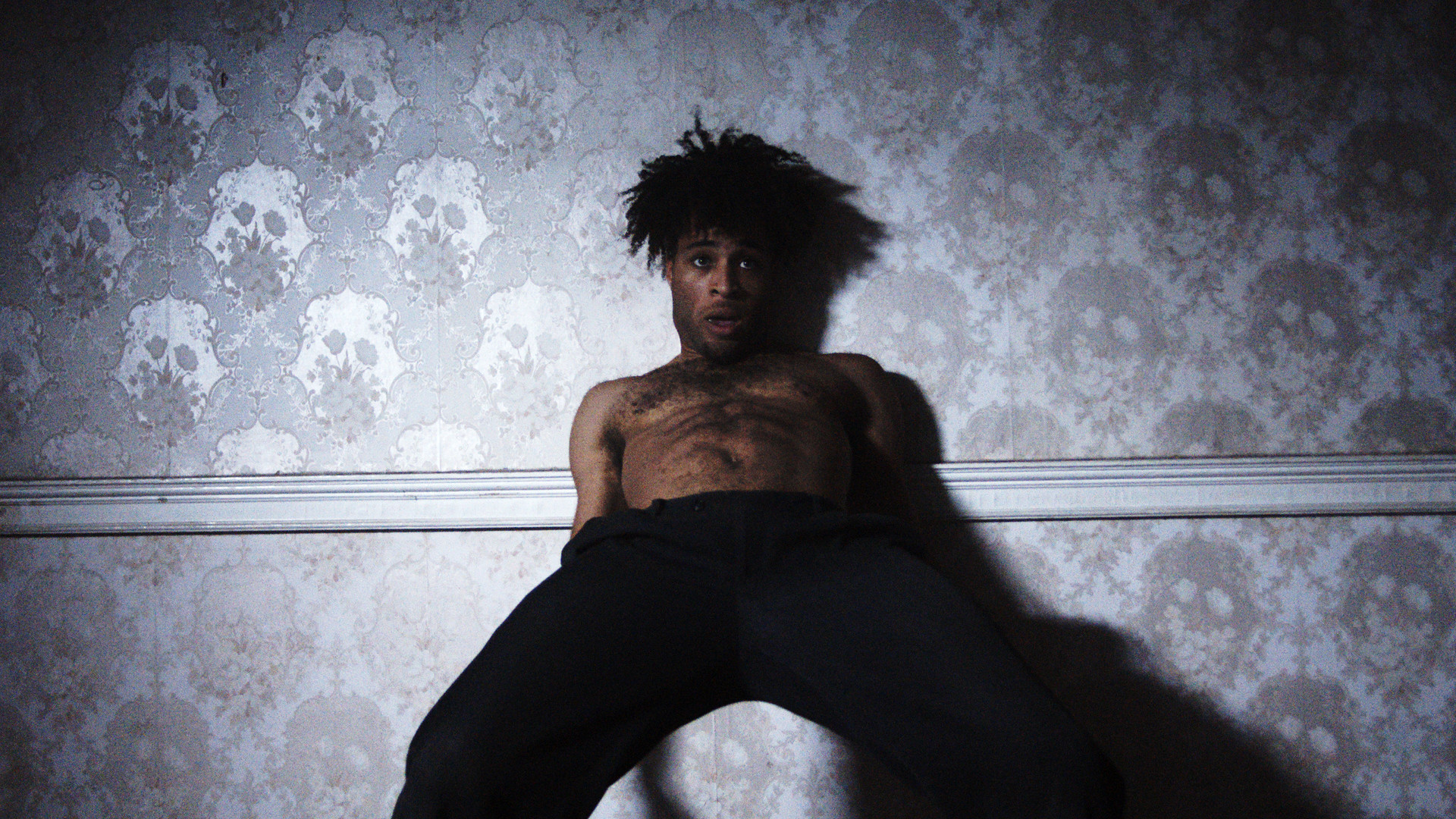 SECRET LOVE
An Original Dance Performance based on a poem by Bjørnstjerne Bjørnson.
Director: Katie Sadler / Producers: Max Rothman, Du'Bois A'Keen & J.Y. Chun / Choreographer:  Performer: Kingsley Ibeneche / Cinematographer: Carissa Henderson Music: Molly Joyce / Voiceover: Carol Hendrickson
USA – 5´52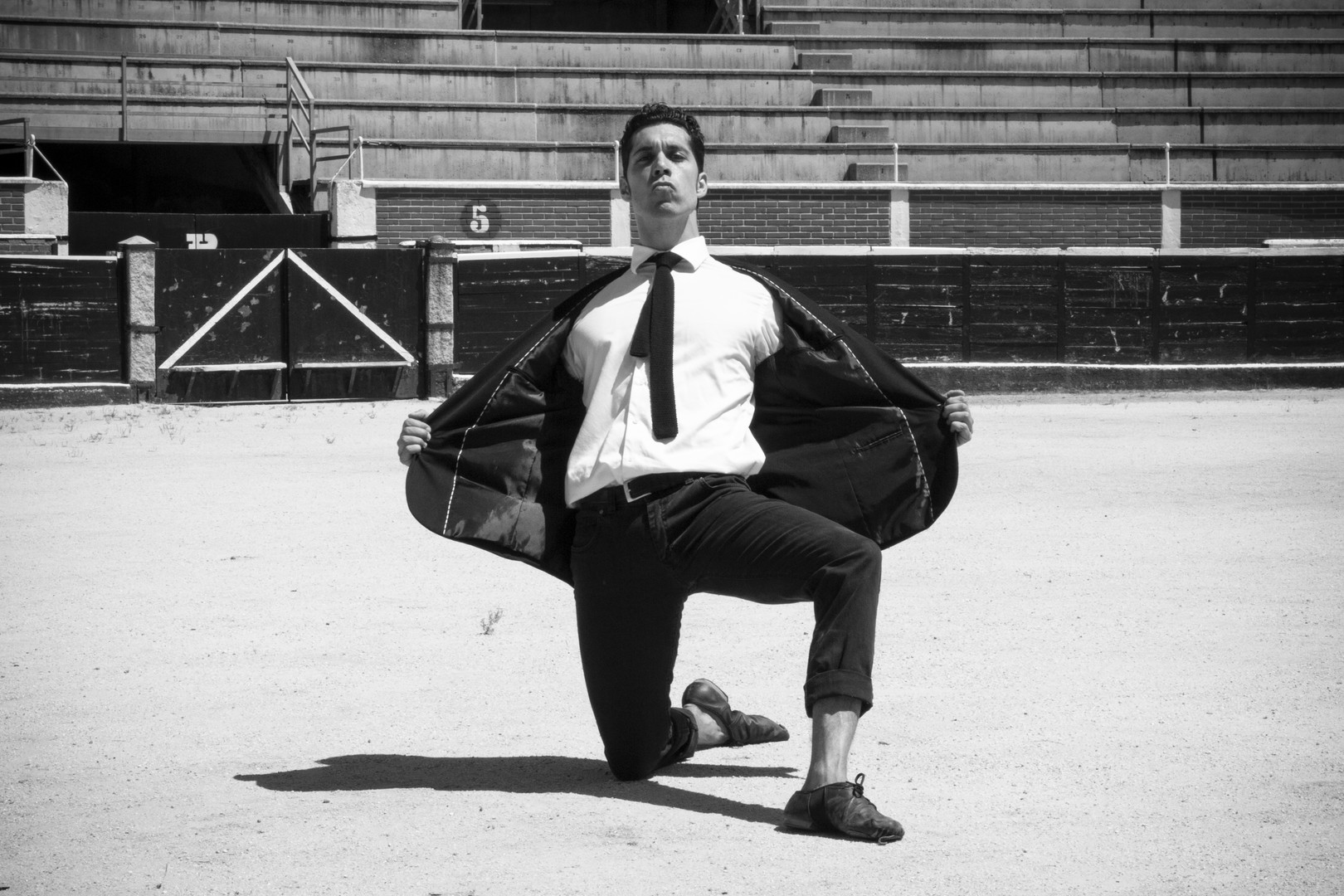 MINOTAUR
'MINÓTAUROS' is a film about the Greek Myth of Theseus and the Minotaur drawn into parallel with the Spanish tradition of bullfighting. A metaphor about human natur in confrontation  with its animal instinct. Dancing the self-destruction as war between the rational and the emotional.
Directors: Sergio Jaraiz & Georgia Ark / Performer: Sergio Jaraiz
Spain – 5´30
1-MINUTE SELECTION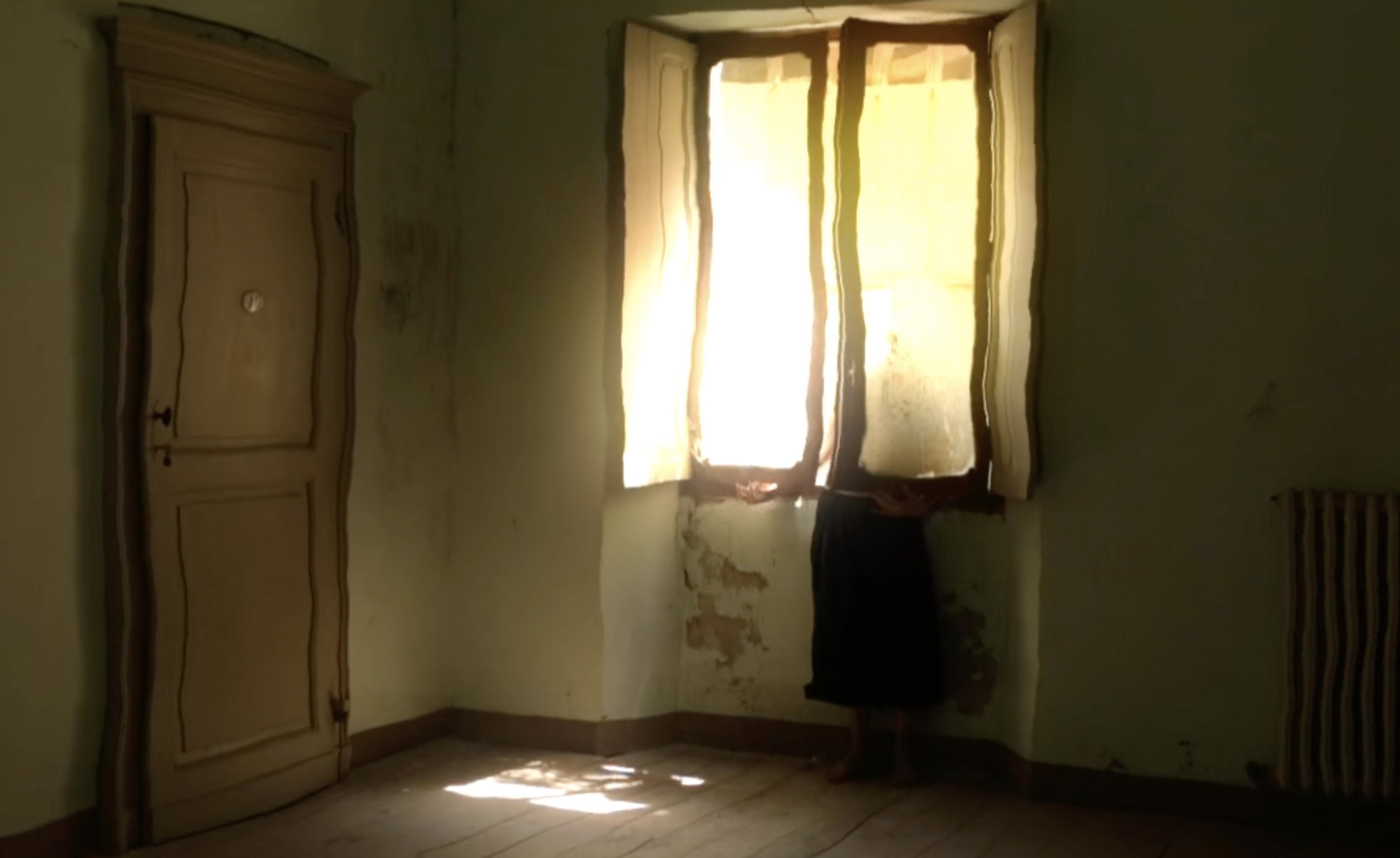 SILVIA
Director: Erica Shires / Performer: Silvia Morandi / Music: NIN from Ghost I – IV
USA
No Photo
MOTUS
Directors: Sascha Svane & Line Skyttegaard Pedersen
Denmark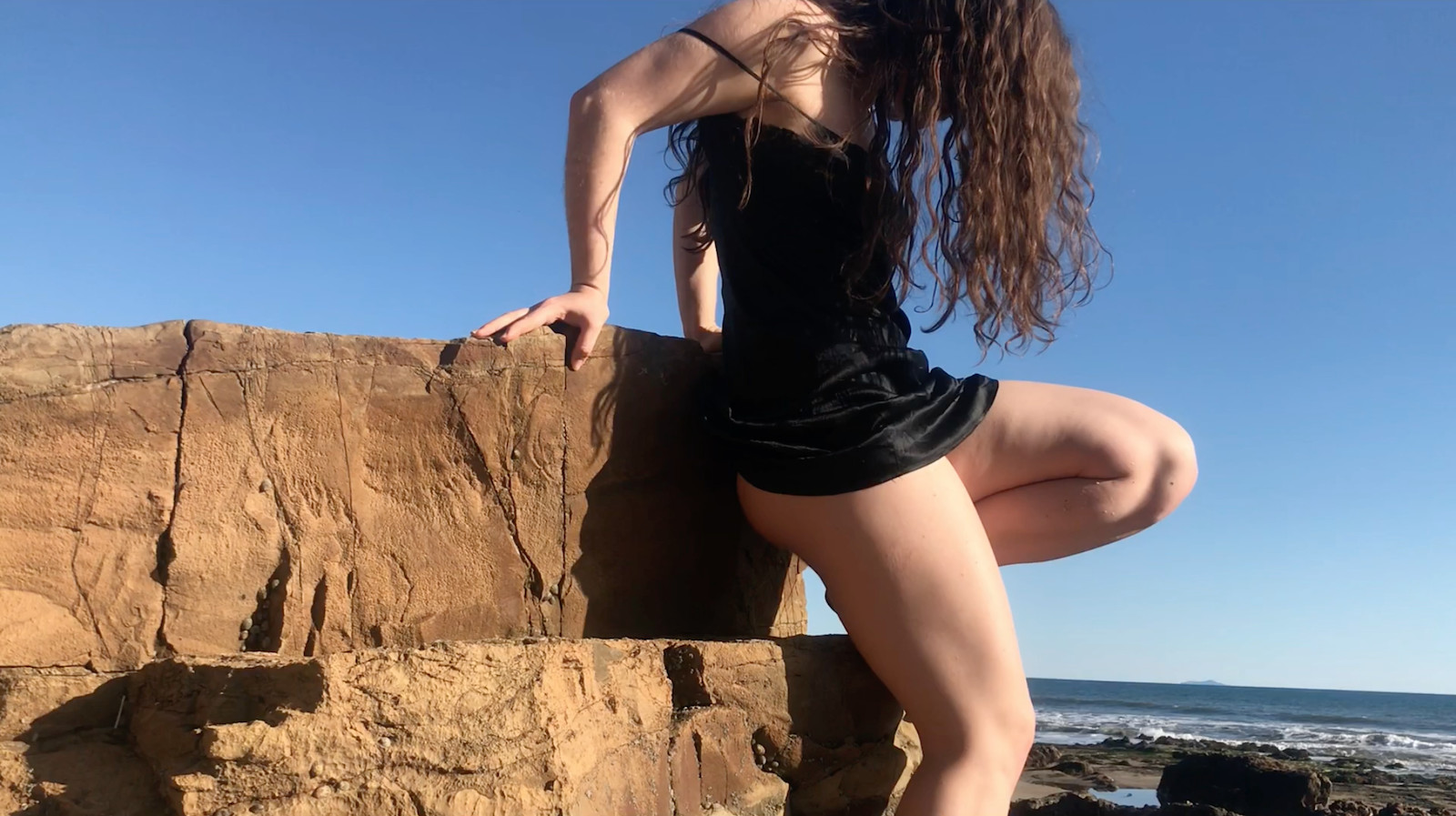 EXILE FROM THE MOON
Director: Robin Bisio / Producer & Performer: Anna Rose
USA

AFTER THE RAIN: CONFUSION
Director: Jennifer Scully-Thurston / Performer: Sharon Carelock / Music: Christopher Scully-Thurston
USA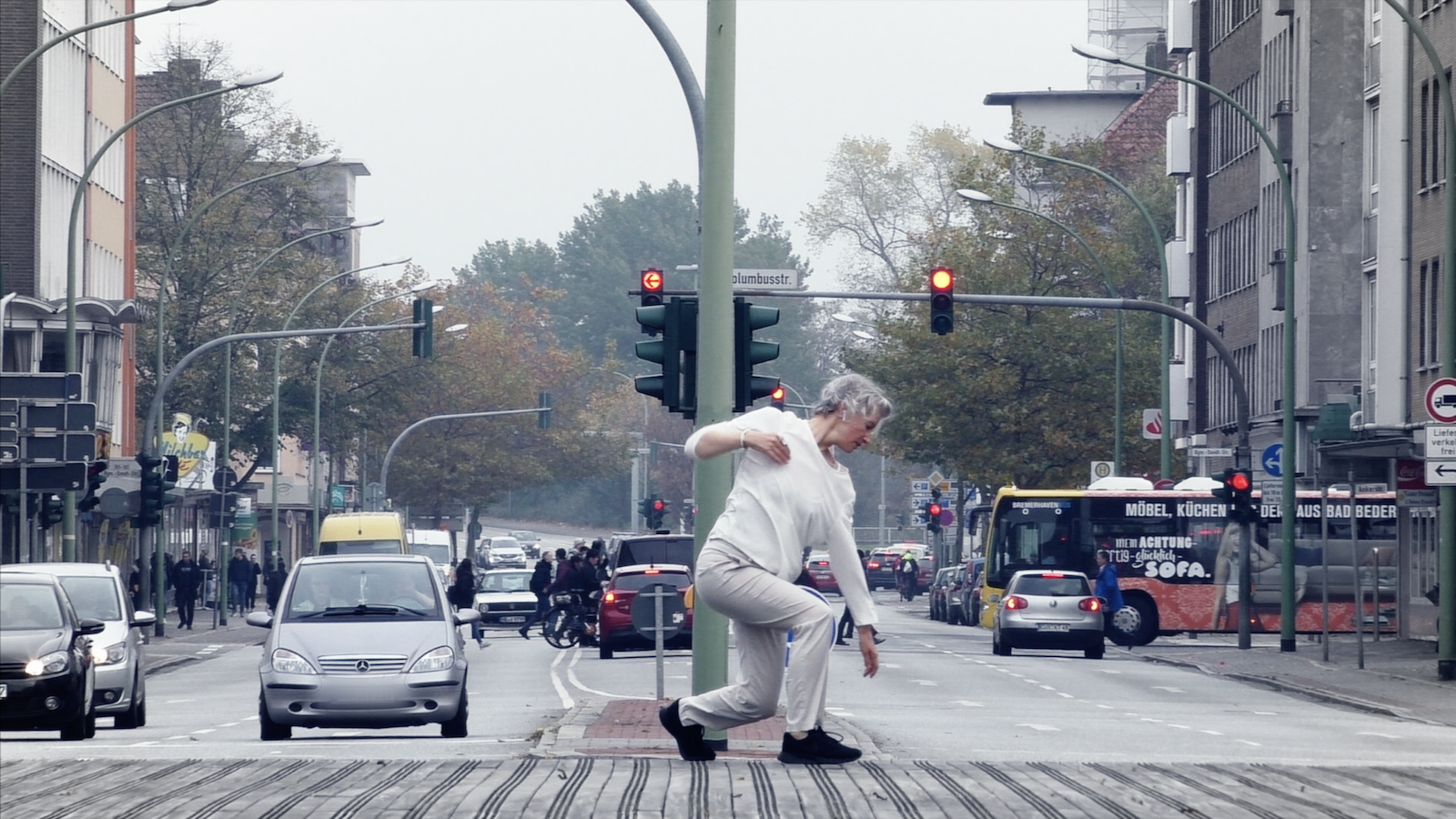 WHO´S ALLOWED TO DANCE
Director: Martin Kemner / Choreographer:  Performer: Claudia Hanfgarn
Germany
No photo
SNAG
Director: Steve Woods / Producer: Cel' Divisio / Performer: Jack Lynch
Ireland
No photo
NEZI AND MAVPA-
Director: Serhiy Savchenko / Performer: Nezihe Karakaya
Ukraine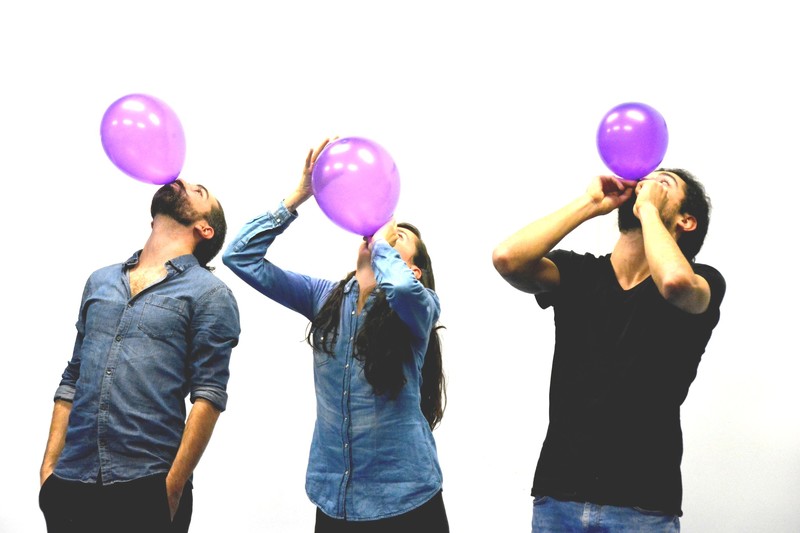 EVEN BRIEFER
Director: Alfredo Miralles
Spain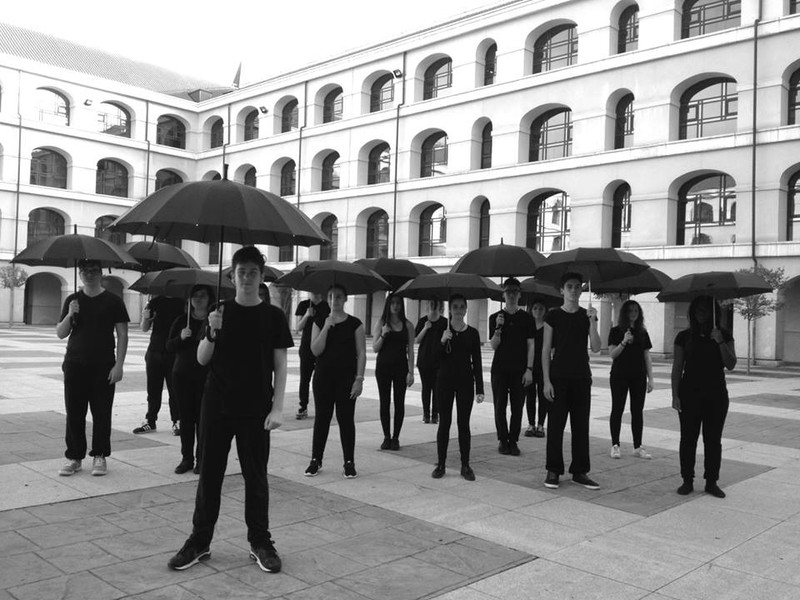 DANCING IN THE RAIN
Director:  Alfredo Miralles / Performers: Irene Gómez, Sergio Santiago, Rosa Fernández Tobarra y María Rodríguez Manrique, Víctor Acebes Cortés, Sara Cid Terrón, Paula Solís Burgos, Diego Valverde Sancho, Izotz Barandica Gascón, Sheyla Lopelo Echuaca, María Jiménez Matas, Diego Herrera Álvarez, Sara Moreno Romero, Cristian Rodríguez Rivero, Marta Menéndez Martín, Paula Montero Gil, Nerea Martín Martínez, Victoria Vegas López, Miguel Bermejo Rey
Spain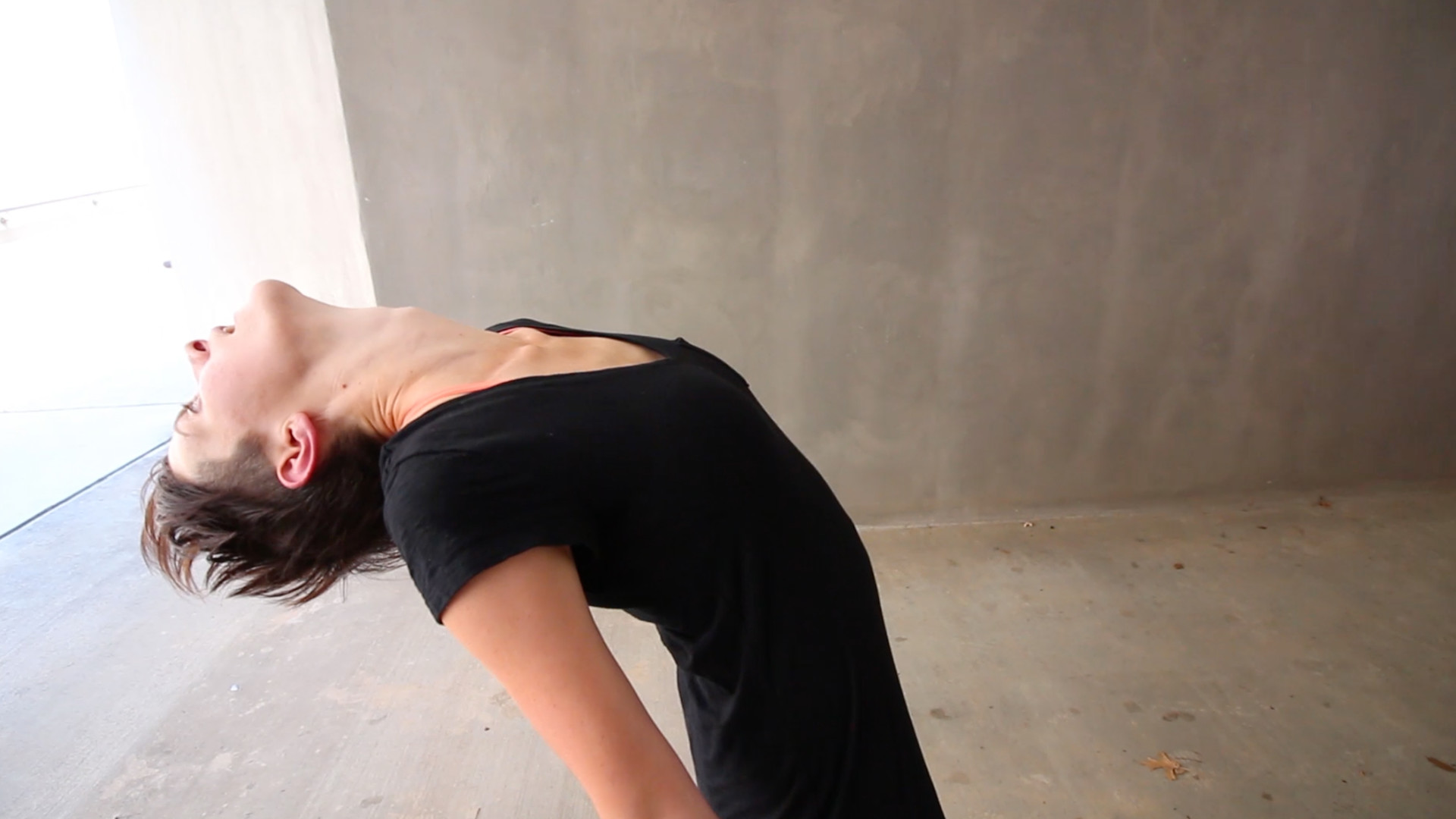 SURVEILLANCE
Director: Jen Guy Metcalf / Choreographer &  Performer: Renay Aumiller / Composer: Osvaldo Golijov
USA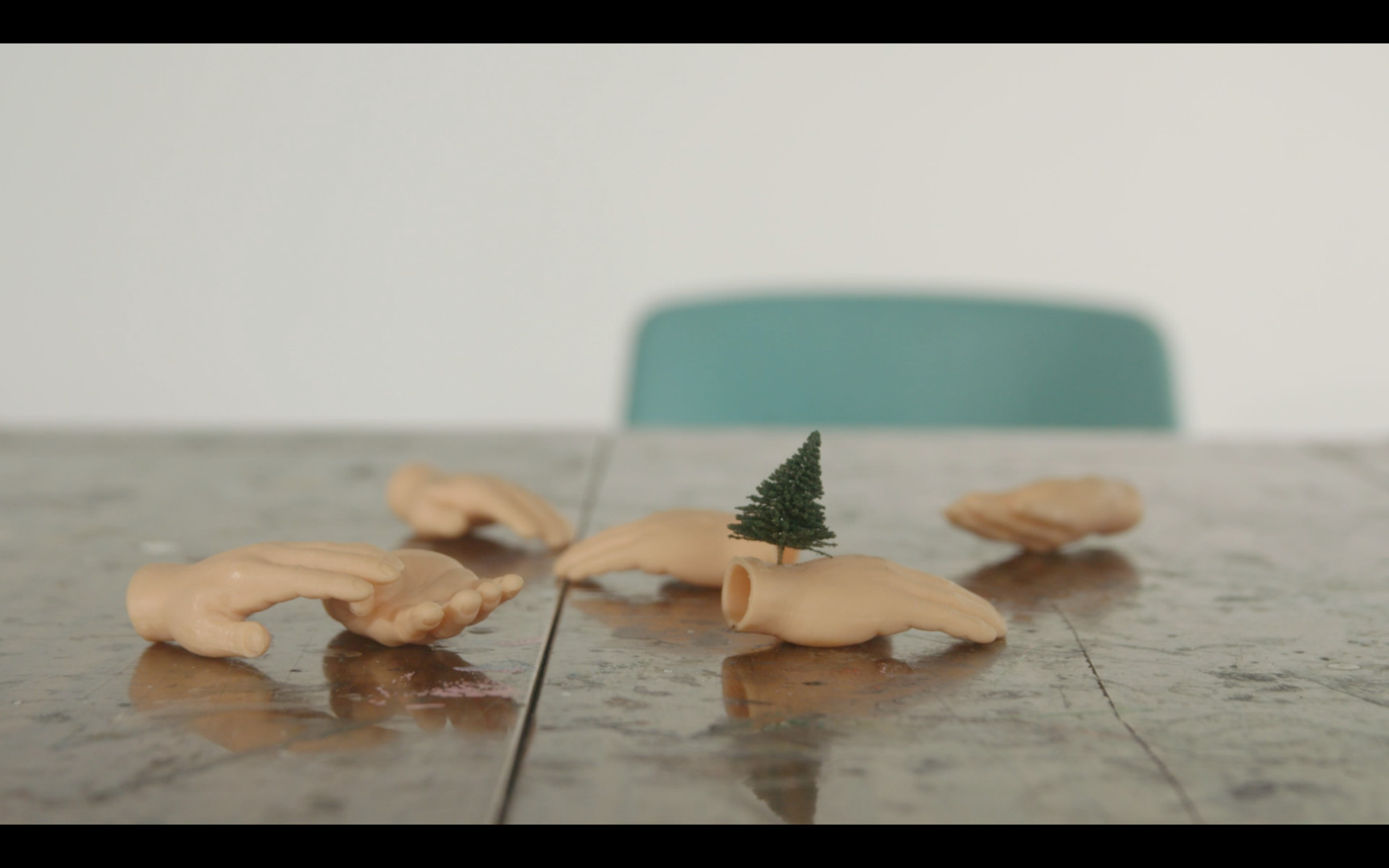 SENSE OF CENTRE
Director: Simon Fildes / Performer: Jack Webb
UK
No Photo
THE TIME IS NOW
Director: Jocelyne Moreau / Performer: Milou Nuyens / Music: David Julyan
Netherlands
No photo
LOVE IN 60 SECONDS
Director:  Hanna Ojala
Finland
No photo
ONE MINUTE FLOWERS
Director:  Hanna Ojala
Finland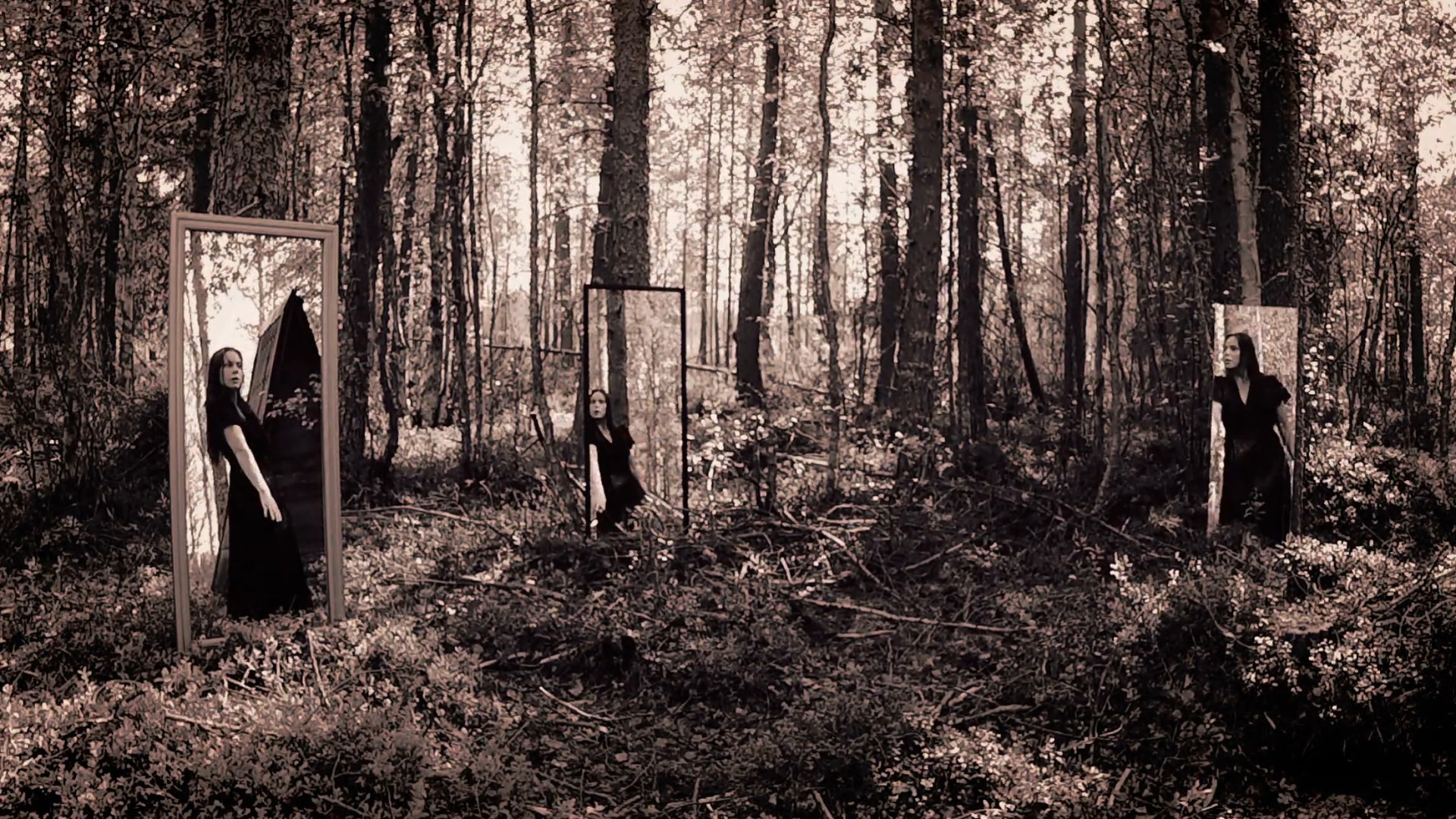 DANCE THROUGH
Director:  Hanna Ojala
Finland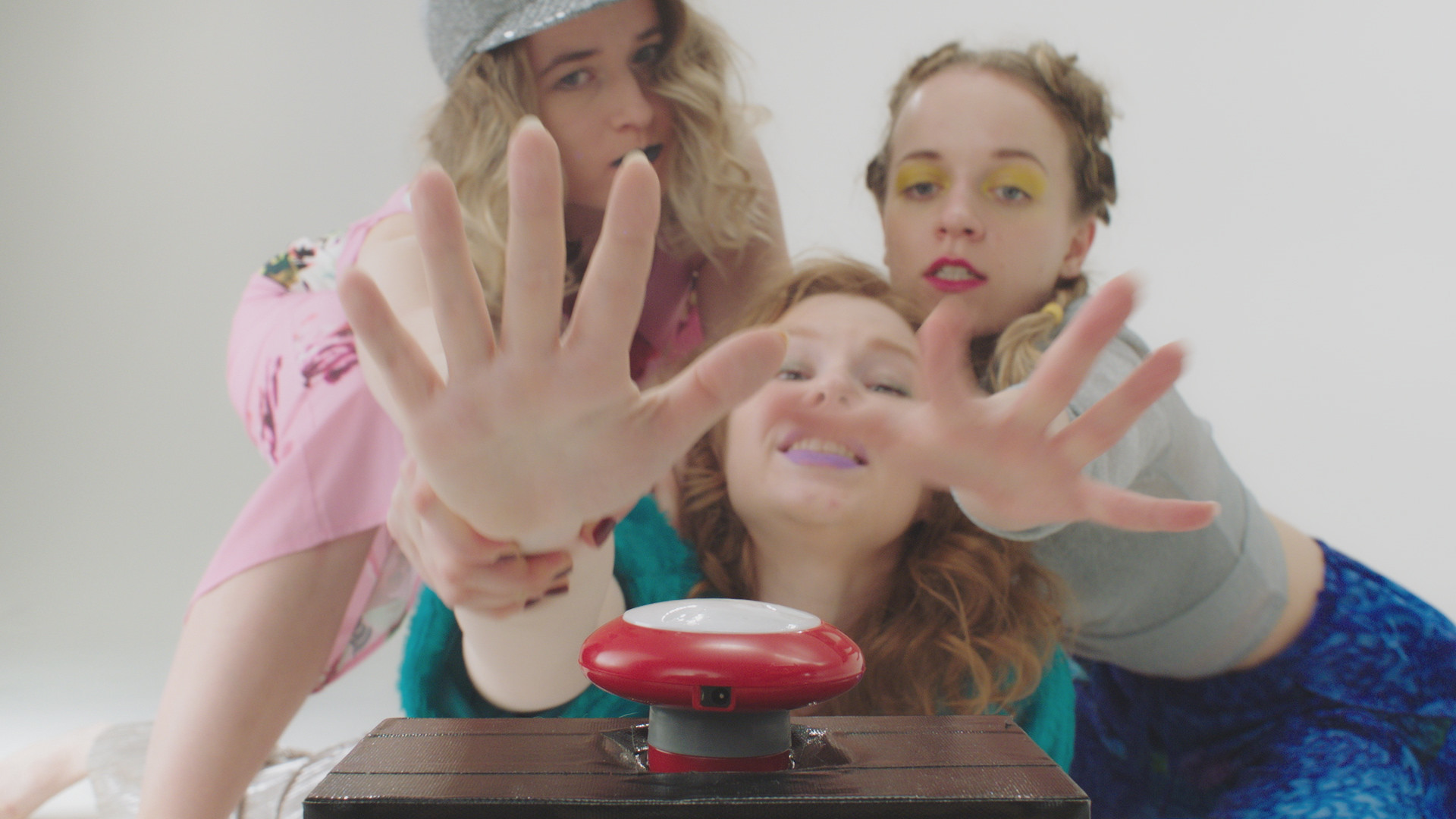 GO!
Director: Katariina Räty & Mia Jaatinen / Performers: Maria Autio, Sanni Kriikku, Hanna Ollikainen
Finland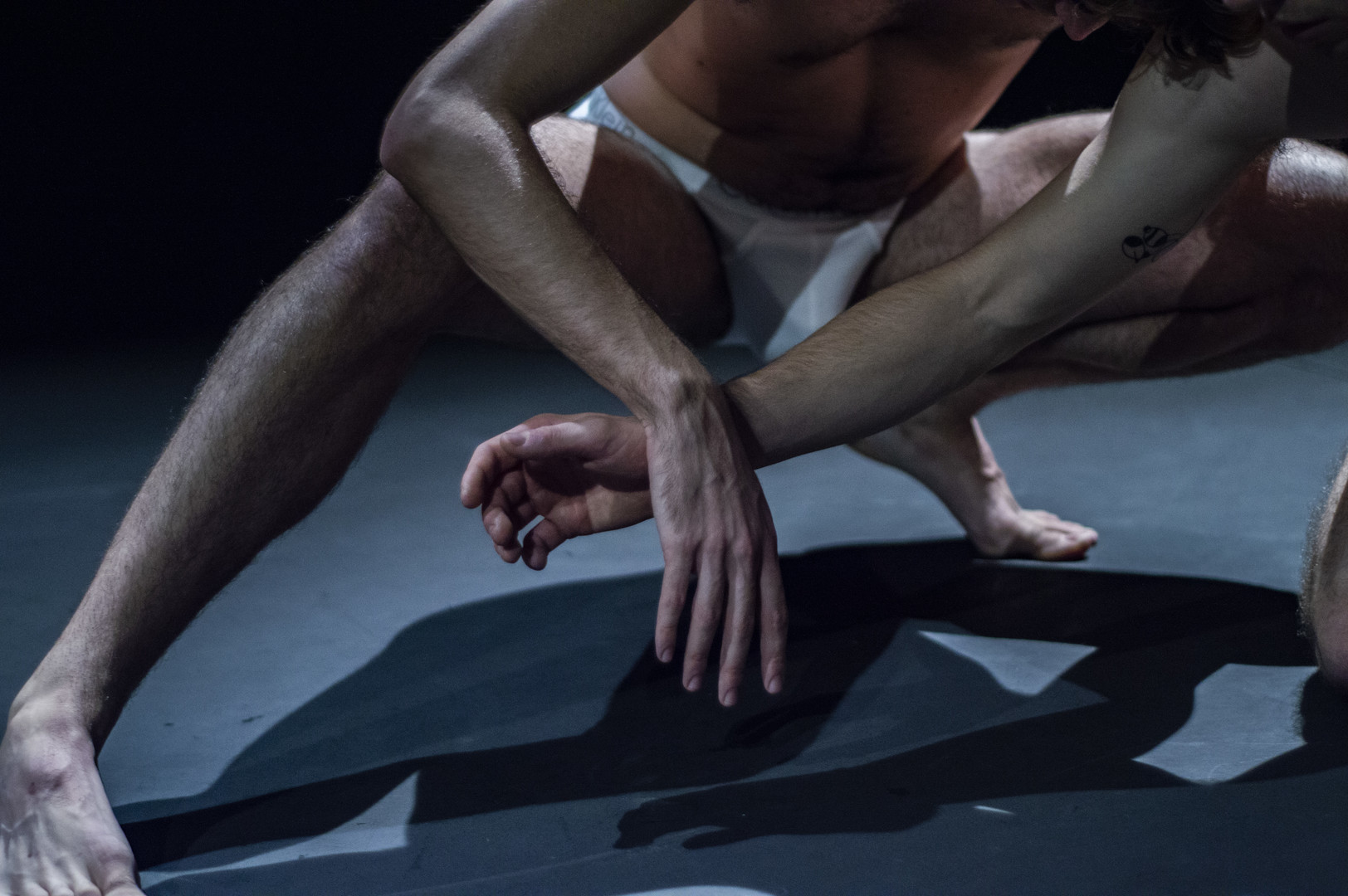 "TXALAPARTA" DANCING
Director: Ioar Labat Berrio
Spain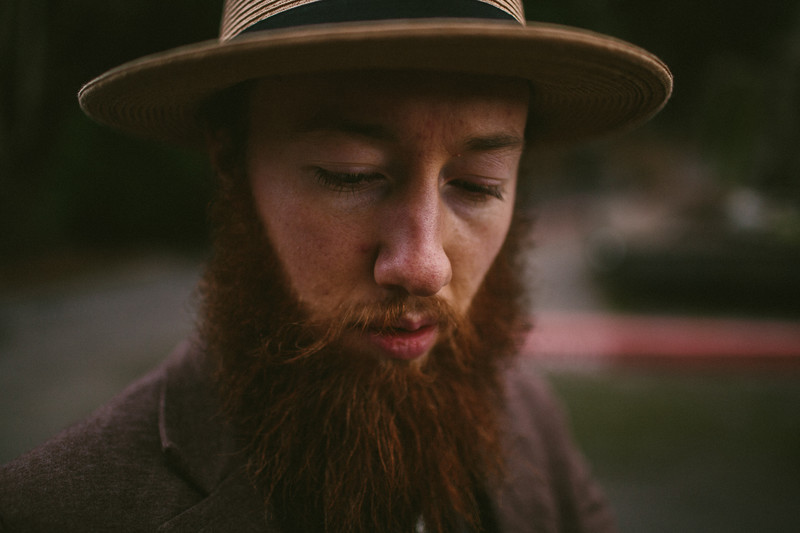 UNTITLED
Director: Robert Uehlin / Choreographer & Performer:  Faith Morrison
USA
No Photo
TURBULENCE
Director: Ana Baer & Michelle Bernier / Performer: Ondine Geary & Kim Olson / Music: Russel Podgorsek
USA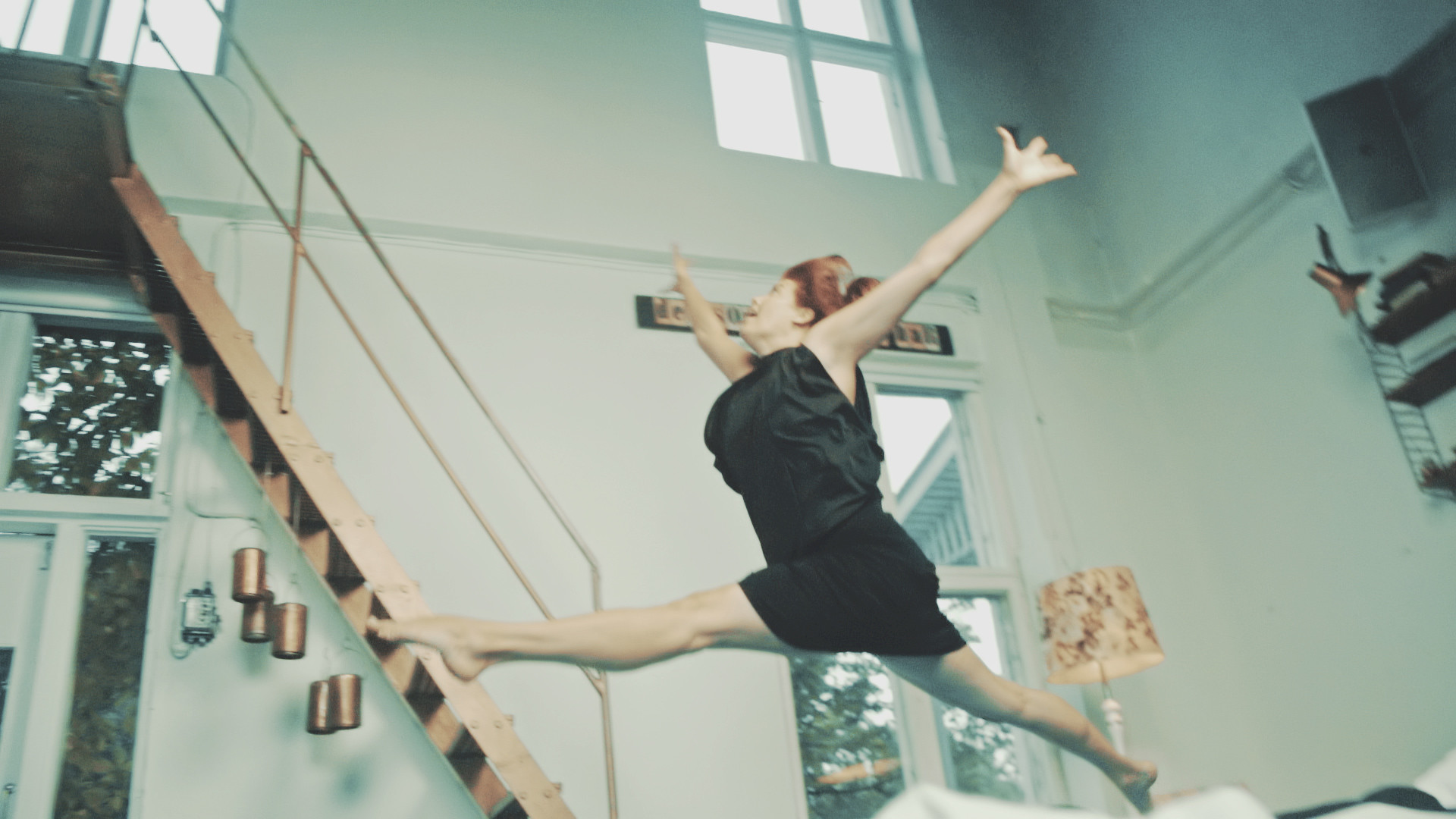 MODERN PERSON
Director: Tero Peltoniemi / Performer: Marika Styrylska-Palka
Finland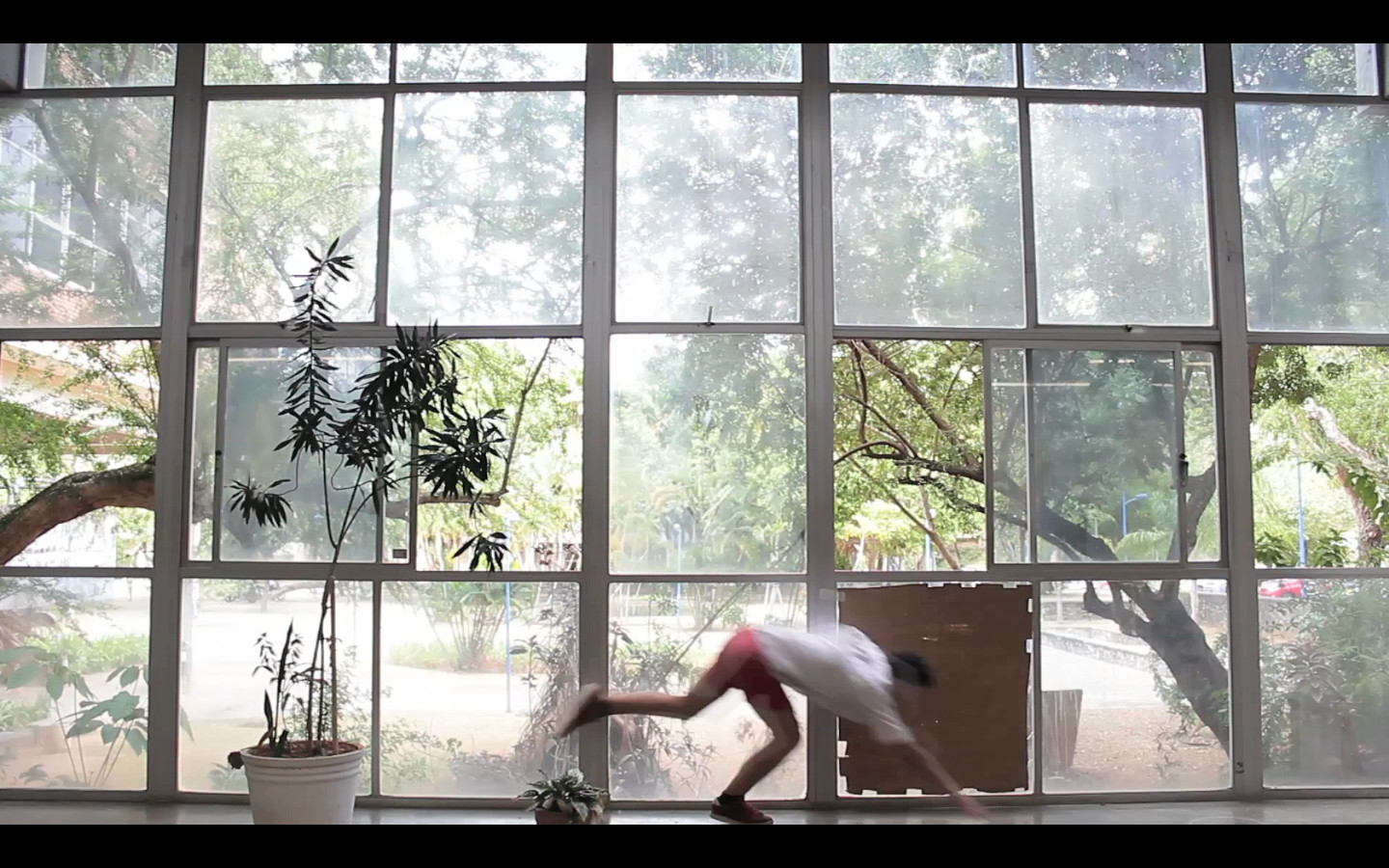 CHANGES BLINDNESS
Director: Lilian Graça / Performers: Bernardo Oliveira & Renan Bozelli
Brasil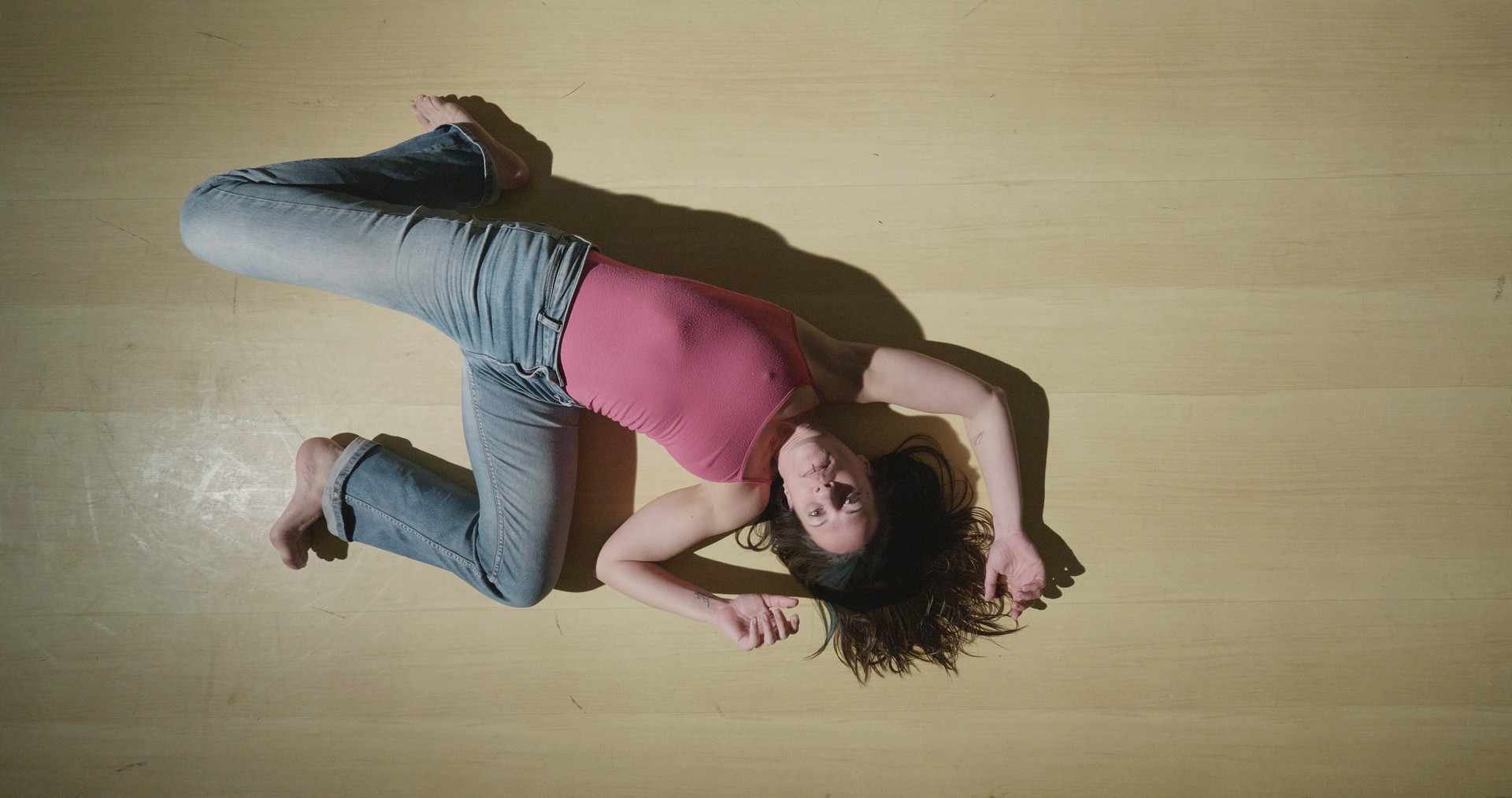 EXPERIMENT #1M
Director: Christian Schneider / Choreographer & Performer: Letícia Paranhos
Brasil
No Photo
MONOTONOUS WOMAN
Director: Emrullah Özcan / Performers: Yağmur Savaşkan & Mert Bozkurt
Turkey