Maries Attitude – Documentary premiere at ScreenDance Festival
April 3, 2017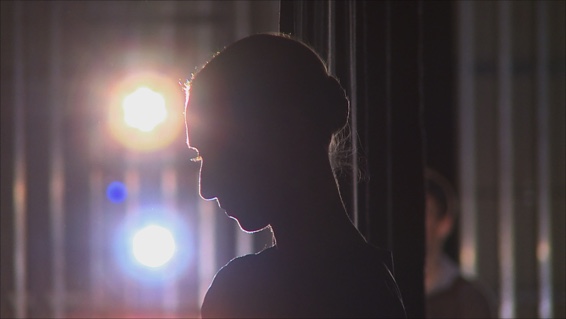 Welcome to MARIE´S ATTITUDE at Dansmuseet.
Wednesday 26th April 18.00.
Free admission. Pre-book at shop@dansmuseet.se before April 24th.
Schedule:
Kl 18.00 Screening of Marie's ATTITUDE (93 min – English subtitles)
Kl 19.40 Conversation with the director Kersti Grunditz Brennan and Marie Lindqvist, Royal Swedish Opera dancer.
The evening ends with the festival mingel at Dansmuseets Bistro Rolf de Maré.
MARIES ATTITUDE is a feature documentary about Swedish ballerina Marie Lindqvist, a great artist who remains quietly devoted, driven by the love of dance.
The film follows Marie closely during the last four years of her dancing career at the Royal Swedish Ballet and on tour. It is filled with up-close rehearsals, performances and her own thoughts about her artistic process, at home with her daughter and at work. Over the four years the film also tracks her mental preparation for the end of her career and how her thinking changes as the day draws near. In the film principal dancer Marie Lindqvist participates in the ballet gala Intensio with Daniil Simkin, does Kenneth MacMillan's Manon, The Chosen One in Bejart's Rite of Spring, Apartment by Mats Ek, Julia's mother in Juliet and Romeo by Mats Ek, has a part created for her by Marcia Haydée and more. Through unique access and extensive filming at the Royal Opera in Stockholm, the film taps the soul of dance from a dancer's perspective.
The Garbo-like Marie Lindqvist gives us an exclusive peek into her artistry. Meet Marie's Attitude.
Organized in collaboration with Dansmuseet, Ditta Produktion and the support of Stockholms Kulturförvaltning during ScreenDance Festival April 25th-30th.
Venue: Dansmuseet, Drotnningatan 17, Stockholm.