ScreenDance Festival 2016 (April 28-29)
April 22, 2016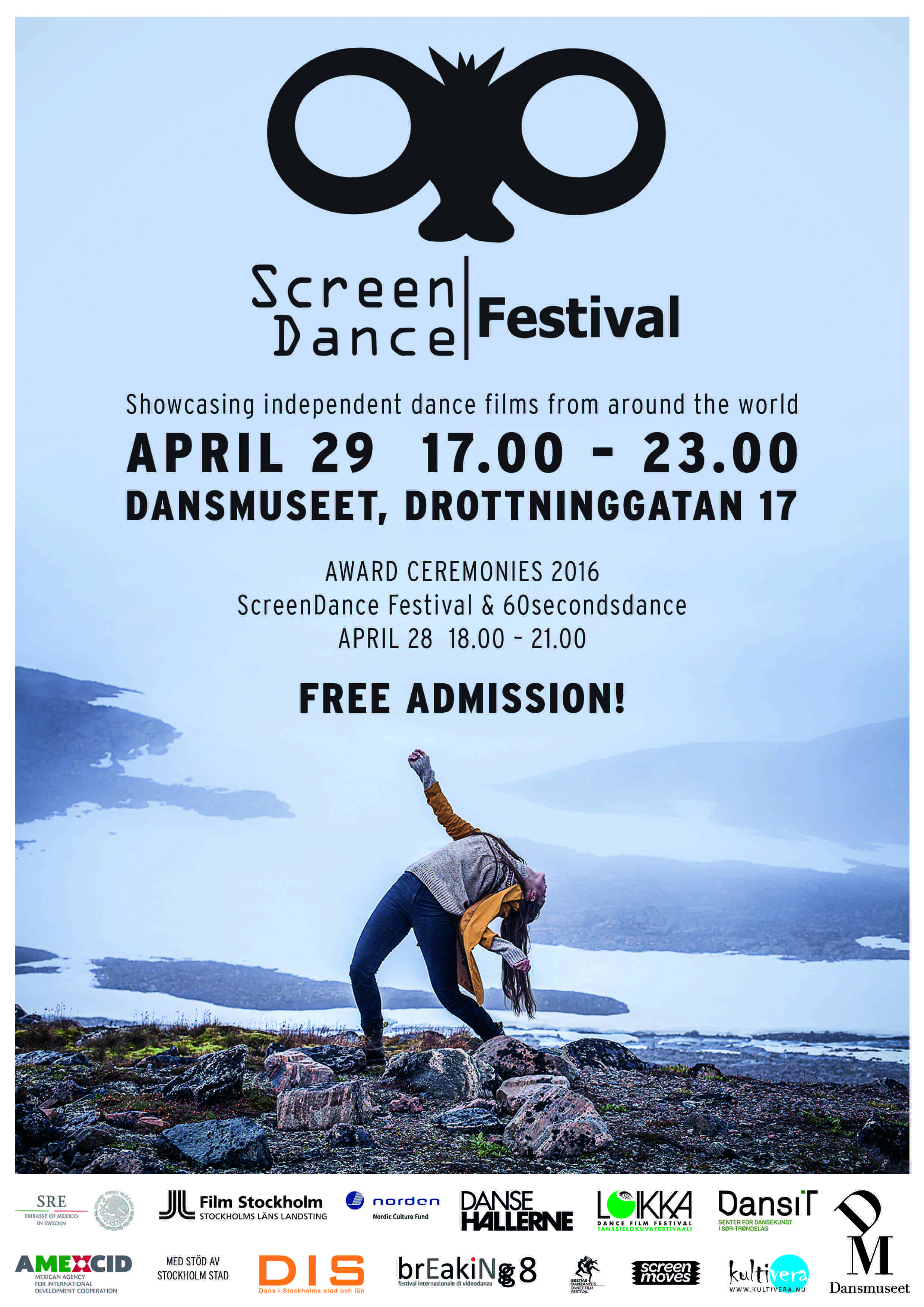 ScreenDance Festival screening independent dance films from around the world. The third edition of ScreenDance Festival will take place at Dansmuseet – Museum of Movement in Stockholm. Enjoy the selected films for free Thursday April 28 – Friday April 29. We are looking forward to see you!
Dansmuseet, Drottninggatan 17, Stockholm
Thursday April 28 18.00 – 21.00
Award Cermonies 2016: ScreenDance Festival & 60secondsdance
Friday April 29 11.00 – 23.00
ScreenDance Festival 2016
FREE ADMISSION
Dance films will be shown non-stop during the Museum opening hours Tuesday, April 26 – Sunday, May 1st.
More information:
www.screendancefestival.com
www.dansmuseet.se
ScreenDance Festival wants to thank all the filmmakers, artists, donors, sponsors and supporters, without you this festival would not be possible:
Stockholms stad
Dansmuseet
Mexikanska Ambassaden
Agencia Mexicana de Cooperación International para el Desarrollo (AMEXCID)
Danska Ambassaden
Dans i Stockholm stad och län
Film i Stockholm
Kultivera
Nordic Culture Fond
Loikka Dance Film Festival
Dansehallerne
DansiT
Breaking 8
Bestias Danzantes
Festival de Videodanza de Palma
Skärholmens Bibliotek
April 4, 2016
Missa inte!
Vi visar fantastiska dansfilmer på Skärholmens bibliotek
4-6 april kl.17.00-17.45
fri entré
——–
Don't miss!
We're screening dance films at Skärholmen's library
April 4-6 17.00-17.45 pm
fri entrance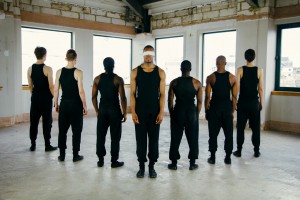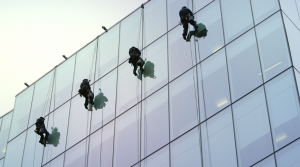 Program 
Förhandsvisning av några dansfilmer från festivalen och 60secondsdance!!
BLIND FAITH Director: Lanre Malaolu/Choreographer: Lanre Malaolu/Performer(s): Reece Richards, Jared Garfield, Lanre Malaolu, Luke Gordon, Onyemachi Ejimofor, Sergiu Cuibus, Laurynas Godvaisa UK 2014 5′ 26"
DANCING CITY Director: Dougie Irvine/Choreographer(s): Frank McConnell, Ruth Janssen&Robbie Synge UK 2014 4′ 47"
Anti-gone
Inside
Fractals
.gif and let die
KEREN
Peharps?
"Stillness"
The knowledge between us
Titania III
VOYAGE-VOYAGE