Dansmuseet Program: Dansfilm & Samtal torsdag 26 november.
November 25, 2015
Program: Dansfilm & Samtal torsdag 26 november.
18.00-19.00 Filmvisning: tema urban / street                                                                                         
Boulevard du Break Filmskapare: Charles Compagnie och Bénédicte Alloing / koreograf: Johanna Classe (FR) 2013 – 12'06
Music is the Key Filmskapare: Igor Krasik / koreograf: Salah Benlemqawanssa (DE) 2013 – 2'18
JUCK Filmskapare: Cajsa Godée och Emelie Enlund (SE) 2013 – 3'26
Vanishing Points Filmskapare: Marites Carino / koreografer: Emmanuelle Lê Phan och Elon Höglund (CA) 2014 – 8'41
Backguard Glance Filmskapare: Jules de Niverville (CA) 7'18
The Perfect Defect Filmskapare: Joanna Nordahl / koreograf: P*fect Dance Company (SE) 2013 – 6´30
Slääp Filmskapare: Lucas Carlsson (SE) 4'28
Microbis Filmskapare / koreograf: Lucas Carlsson (SE) 4'41
I pausen visas filmer från den internationella tävlingen "60secondsdance".
ca 19.30 Samtal                                                                                                             
Mia Annerwall samtalar med filmaren/dansaren/koreografen Lucas Carlsson som bl.a gjort filmen Microbis och dansaren/koreografen Viktor Fröjd.                                                                     
*Mia Annerwall är producent, projektledare, danslärare, dansare och koreograf. Hon håller i Scandinavian Afro Dancecamp och är en del av AfroDanceSpace. Mia arbetar med Västafrikansk dans och AFROFUNK. På 90-talet studerade hon dans i Guinea, Senegal, Frankrike, Tyskland och USA. Mia arbetar på Folkets Bio/ Filmlagret och var tidigare festivalchef på CinemAfrica Filmfestival.                                                                                                                     
Under våren 2016 bjuder Dansmuseet in till flera filmkvällar i samarbete med ScreenDance Festival. Se svenska och internationella kortfilmer och möt filmare och koreografer i samtal om dansfilm med olika fokus vid varje tillfälle, torsdag 28 januari och 17 mars kl 18.                                     
60secondsdance: Prisutdelning torsdag 28 april.
ScreenDance Festival: Prisutdelning torsdag 28 april, Festival fredag 29 april.
Vårens olika filmprogram kommer att finnas på: www.dansmuseet.se och www.screendancefestival.com
Global SceenDance Festival!
November 24, 2015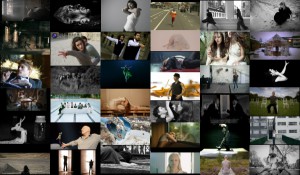 A lot of filmmakers/artists want to be a part of the ScreenDance Festival 2016. The dance films are being sent from all over the world: from Brazil, Jordan, Mexico, Lithuania, Greece, USA, Slovakia, Italy, Spain… Do you, or anyone you know, want to participate? There is still time to send in dance films, the deadline is at January 1st 2016.